Sour Cream 'n Chive Mashed Potatoes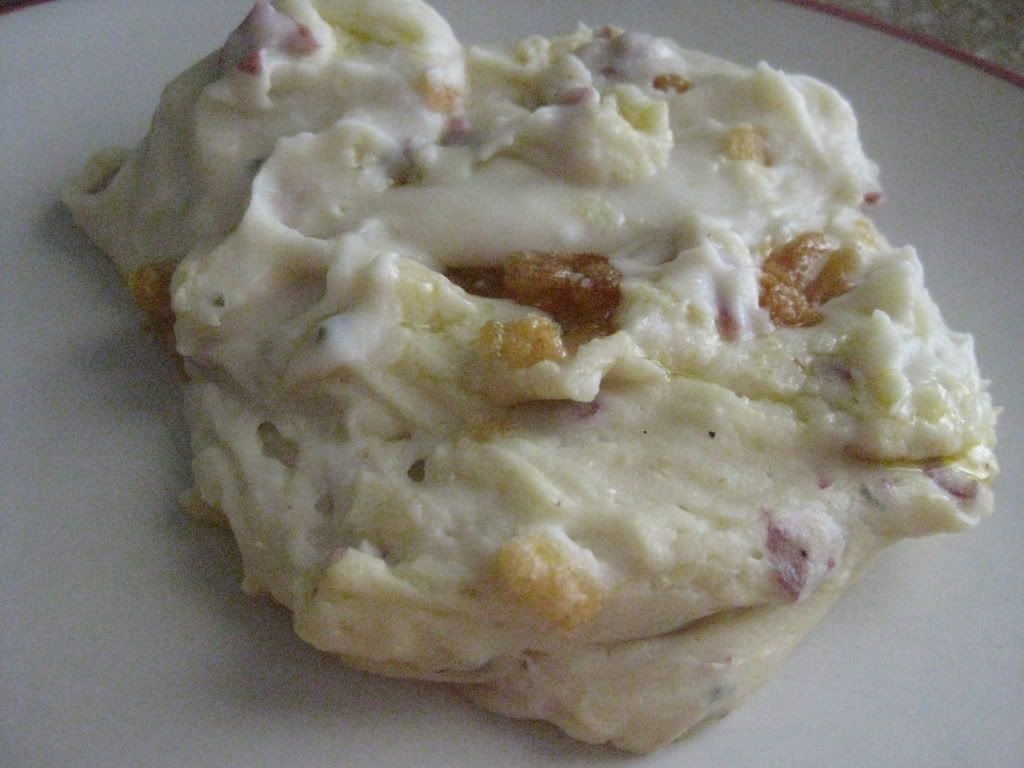 - 3 lb. small red potatoes
- 8 oz. chive-and-onion cream cheese spread
- 12 oz. sour cream
- 1 1/2 tsp. salt
- 1/4 tsp. pepper
- 3 Tbsp butter, melted
- 1/2 cup French-fried onions
1. Spray 13x9-inch pan with cooking spray; set aside. In large pot, place potatoes; add enough water just to cover. Cover and heat to boiling; reduce heat. Simmer covered 20-25 minutes or until potatoes are tender; drain.
2. Mash potatoes until no lumps remain. Add cream cheese, sour cream, salt, and pepper; mix until well blended. Spoon into pan.
3. Heat over to 350 F. Drizzle butter over potatoes. Cover and bake 30 minutes. Sprinkle onions over potatoes. Bake uncovered 15 minutes longer.
Makes 16 servings
Marinated Broccoli and Carrot Salad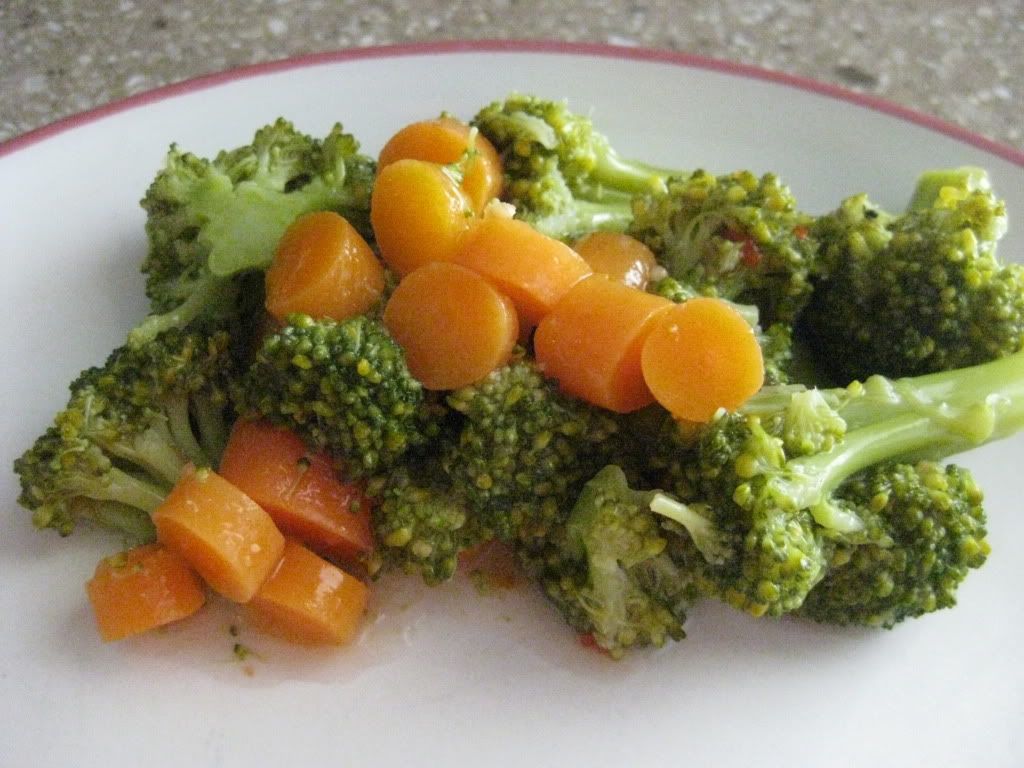 - 1 1/2 cups broccoli florets
- 1/4 cup sliced carrot
- 3 Tbsp. Italian dressing
1. In saucepan, heat 1 inch water to boiling. Add broccoli and carrot. Cover and heat to boiling; reduce heat. Cook 10 to 12 minutes or until broccoli is crisp-tender; drain.
2. Toss vegetables with dressing. Cover and refrigerate about 1 hour or until chilled.
Makes 2 servings