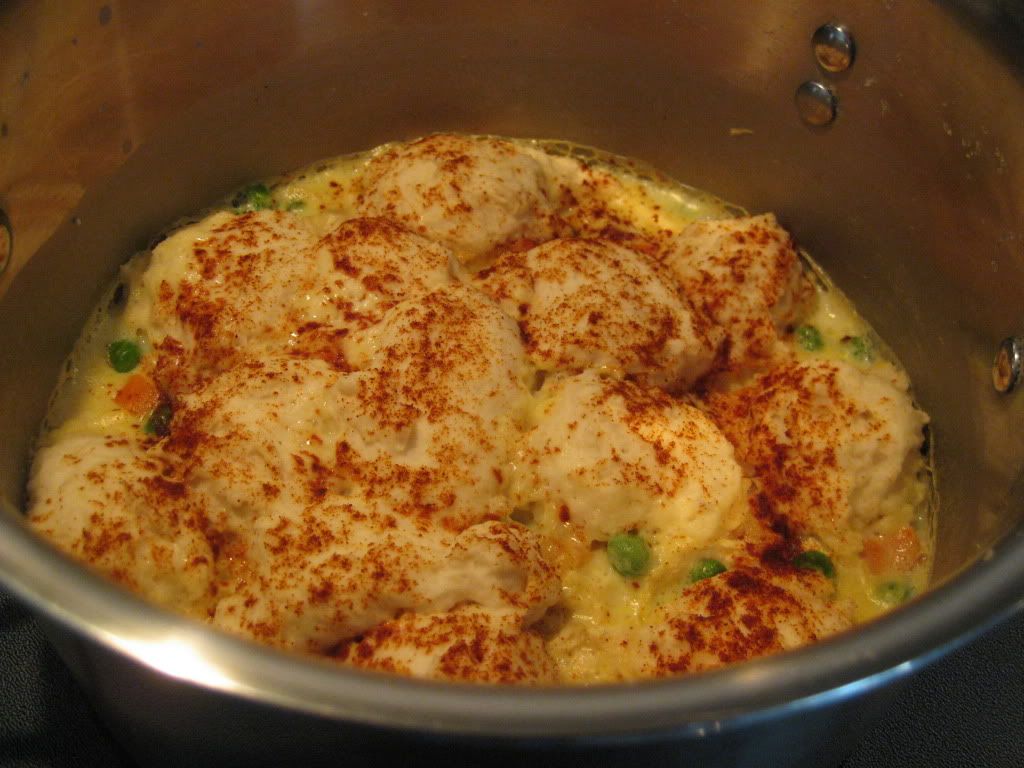 1 1/2 cups milk
1 cup frozen green peas and carrots
1 cup cut-up cooked chicken
1 can condensed cream of chicken soup
1 cup Bisquick mix
1/2 cup milk
Paprika, if desired
1. Heat 1/12 cups milk, the peas and carrots, chicken and soup to boiling in 3-quart saucepan, stirring frequently.
2. Stir Bisquick mix and 1/3 cup milk until soft dough forms. Drop dough by small spoonfuls onto chicken mixture (do not drop into liquid). Sprinkle with paprika.
3. Cook uncovered over low heat 10 minutes. Cover and cook 10 minutes longer.
I served this over rice with cut up fruit. Next time I will add some seasonings to the Bisquick though.