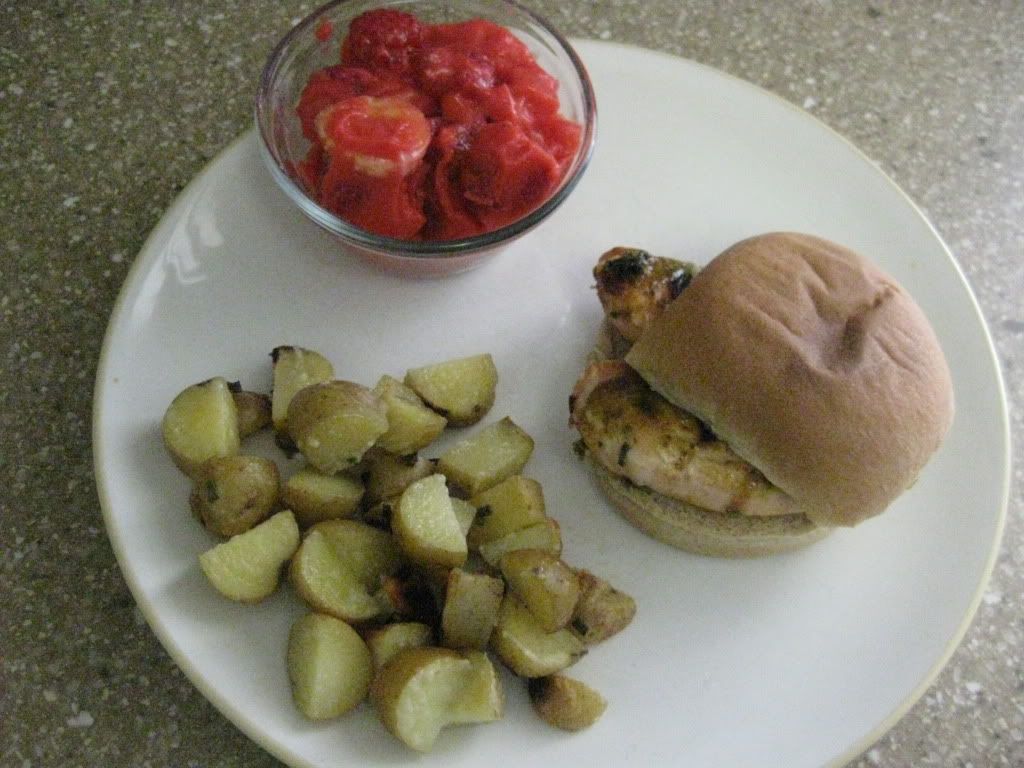 Honey-Mustard Chicken Sandwiches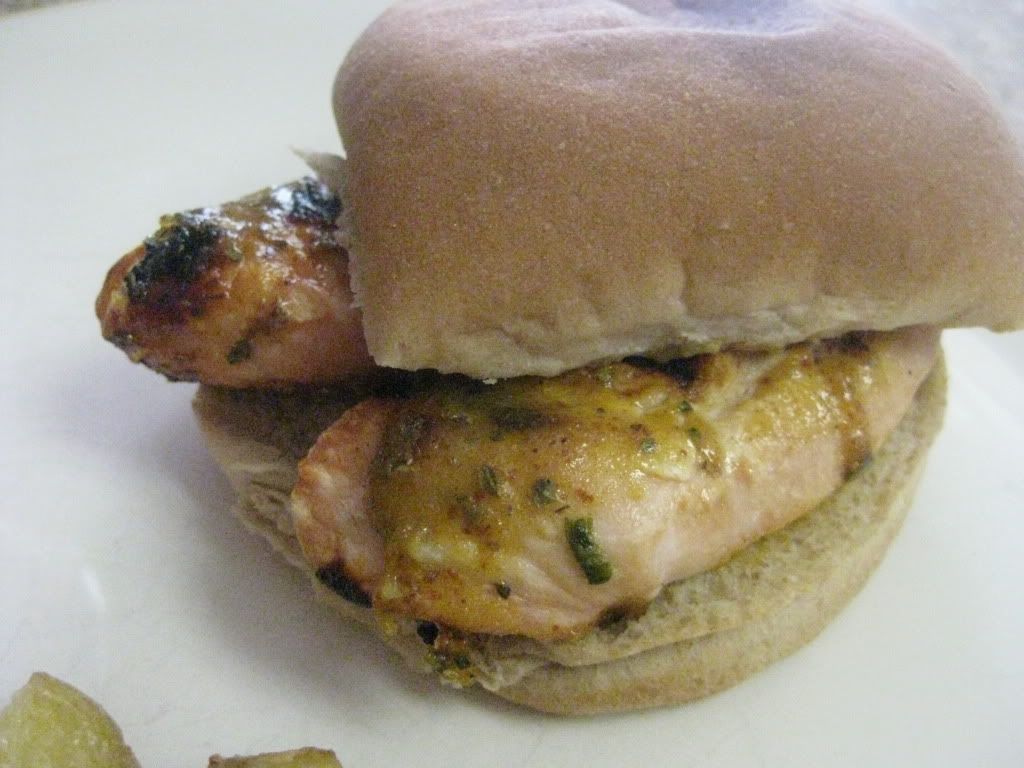 1/4 cup Dijon Mustard
2 Tbsp. honey
1 tsp. dried oregano
1/8 to 1/4 tsp. ground red pepper
1 1/4 lb. boneless, skinless chicken breasts or tenders
4 buns

1. Heat grill for heat. In small bowl, mix mustard, honey, oregano, and red pepper. Brush on chicken.
2. Cover and grill chicken over medium heat 15-20 minutes brushing frequently with mixture until chicken is done.
Makes 4 servings
Grilled Cheesy Garlic Potato Packet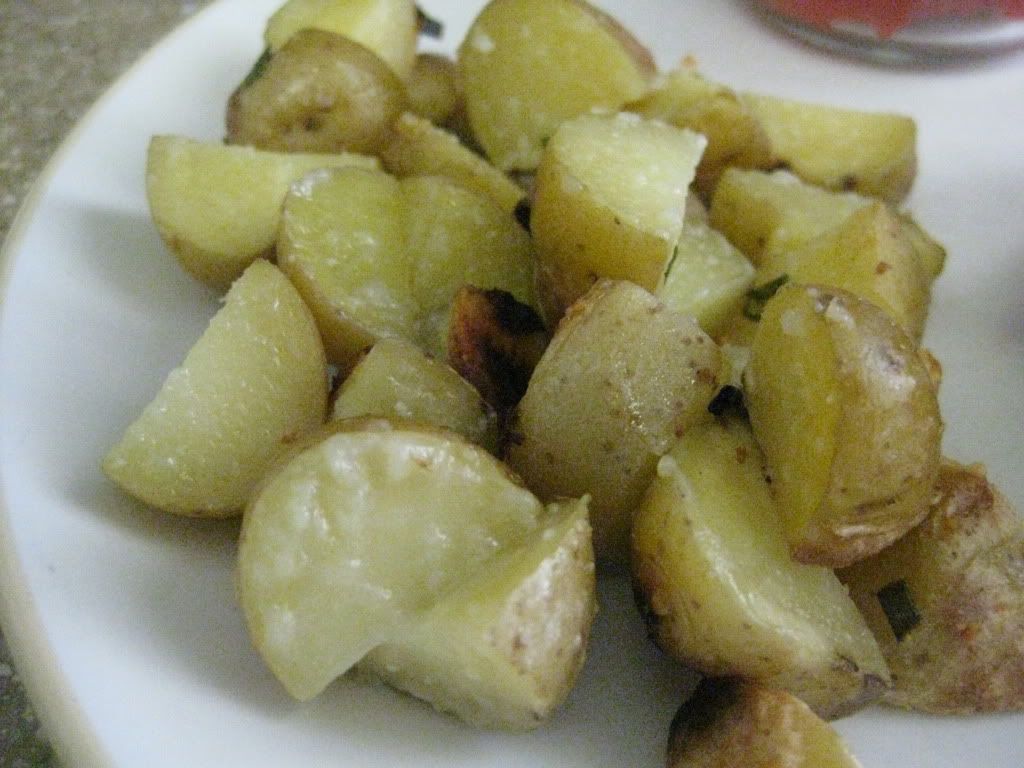 1/2 tsp. olive or vegetable oil
8 oz. Yukon gold potato, cut into 1/2-inch pieces
2 tsp. chopped fresh chives
1/2 tsp. garlic salt
1 Tbsp. grated Parmesan cheese
1. Heat grill for heat. Spray large piece of foil with cooking spray.
2. In small bowl, pour oil over potato pieces; toss to coat. Add chives and garlic salt; toss to coat. Spring with cheese; toss to coat.
3. Place potatoes on foil and fold foil creating a packet. Grill for 15-20 minutes until potatoes are golden brown and tender.
Makes 2 servings
Raspberry-Banana Yogurt Salad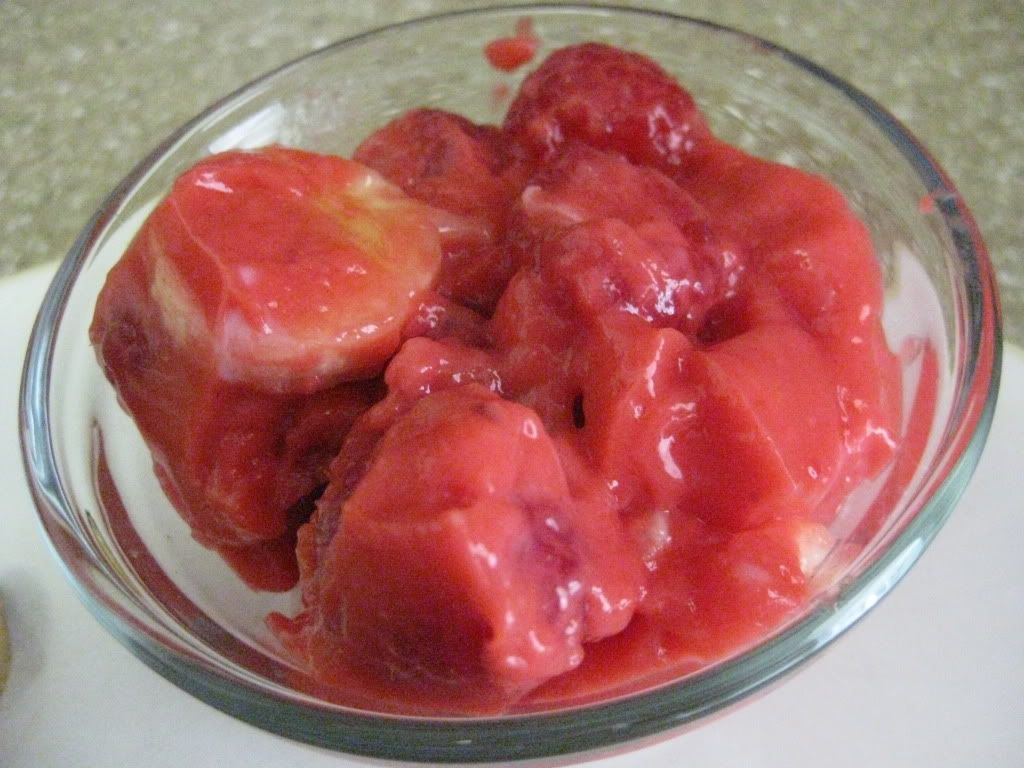 3/4 cup boiling water
1/2 package sugar-free raspberry-flavored gelatin
1 container (6 oz.) red raspberry yogurt
1/2 cup fresh or frozen raspberries
1 small banana, sliced
1. In a small bowl, pour boiling water over gelatin; stir until dissolved. Stir in yogurt; gently stir in raspberries and banana.
2. Refrigerate about 2 hours or until set.
Makes 2 servings.