Yup, another post packed full of pictures. Landon had a blast at his party last night. I didn't get a lot of pictures, but the pictures I did get show his excitement. His big present was a John Deere Gator. My parents also got him a castle since he is in love with castles. By the time it was present time, it started to get dark, but I was able to get Landon's Gator in the flood lights so he could see it and jump right on it!
It was worth it getting it around back and in the light to see the reaction on Landon's face when he saw his Gator.
Thankfully, Landon hopped right on and took off!
The only problem we have right now is Landon hasn't grasped the concept of steering just yet. One of us needs to run alongside him and help him steer.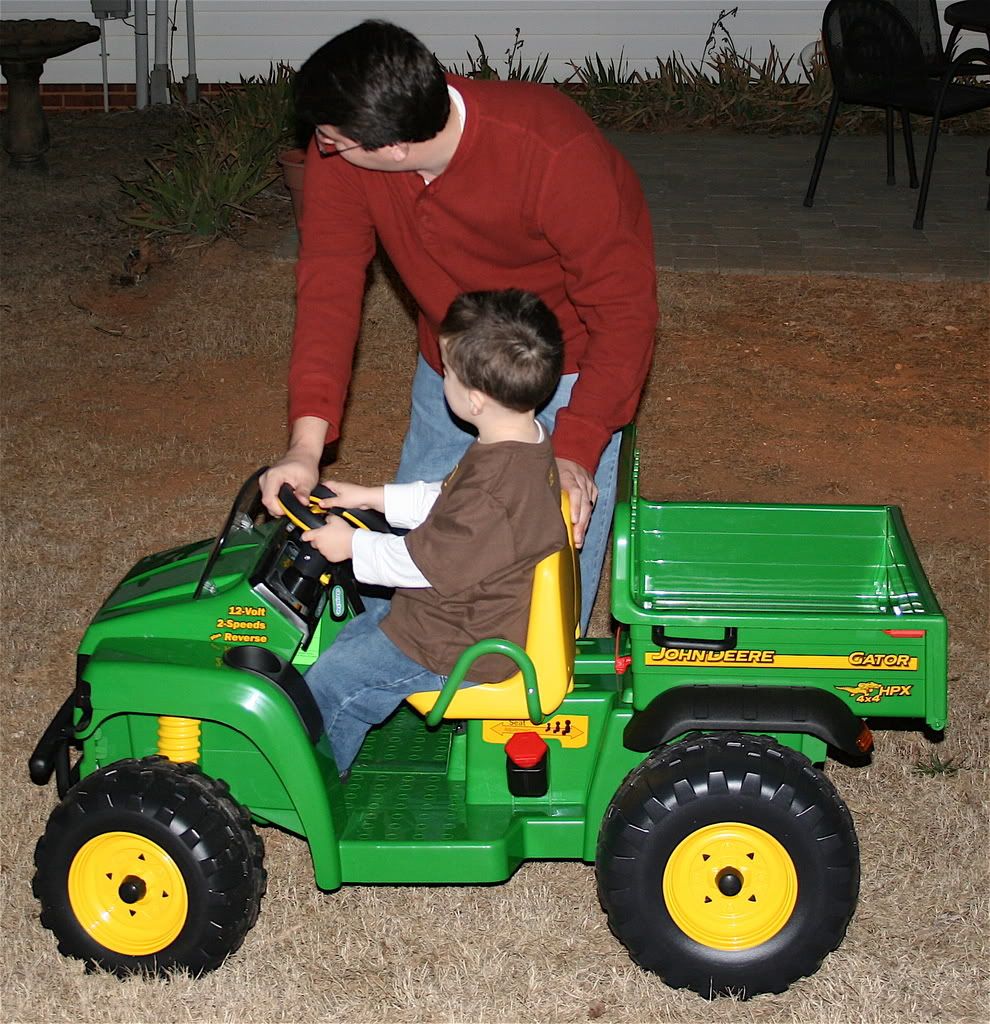 After getting out of the cold Landon went right in and started unwrapping his present from my parents. He is thrilled to have a huge castle of his own to play with.
To go along with the theme we got a John Deere cake for his birthday party.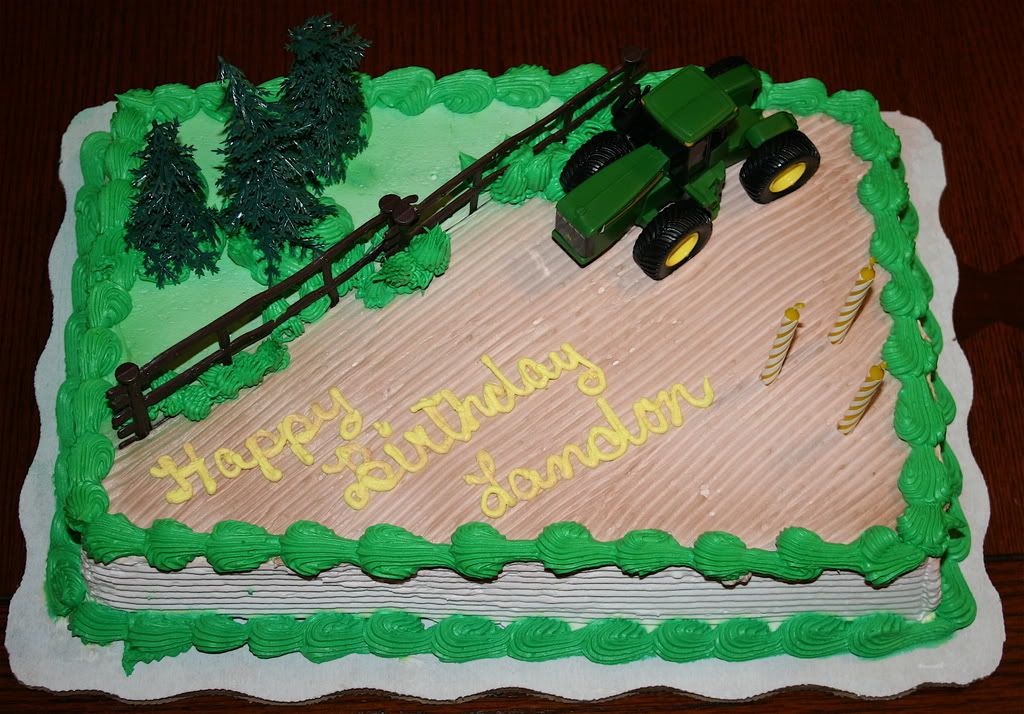 He really tried hard blowing his cake out. Sorry to all of the party guests who got the extra "treat" of Landon spittle on their cake!