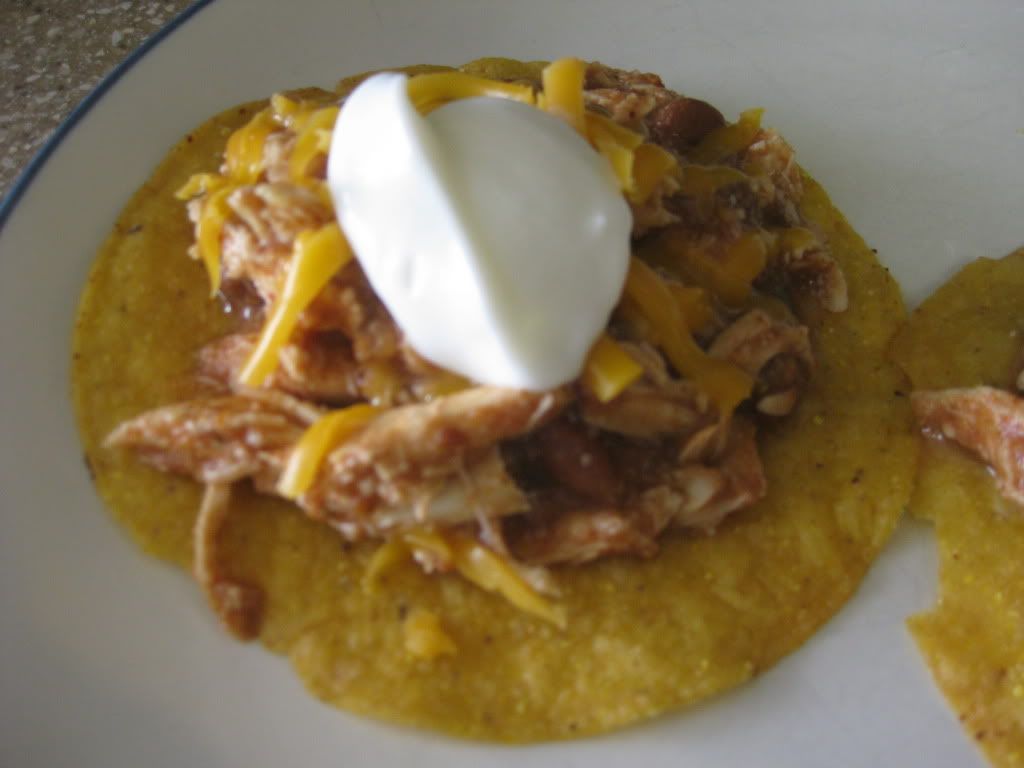 1 1/4 pound boneless, skinless chicken
1/2 cup salsa
1/4 cup water
2 Tbsp. taco seasoning
1 can pinto beans, drained
8 tostada shells, heated if desired
additional toppings
1. Place chicken in a crock pot. In a small bowl, mix salsa, water, and taco seasoning mix; pour over chicken.
2. Cover; cook on low 8-10 hours.
3. Remove chicken from crock pot; place on cutting board. Use 2 forks to shred the chicken. Return chicken to the crock pot. Stir in beans. Increase heat to high. Cover; cook 15-20 minutes.
4. Spoon chicken mixture over tostada shells. Top with desired toppings.
Makes 8 servings