Since it's Memorial Day Weekend we had to use the grill. We made yummy shishkabobs with my favorite brown rice. Here's the recipe for the brown rice: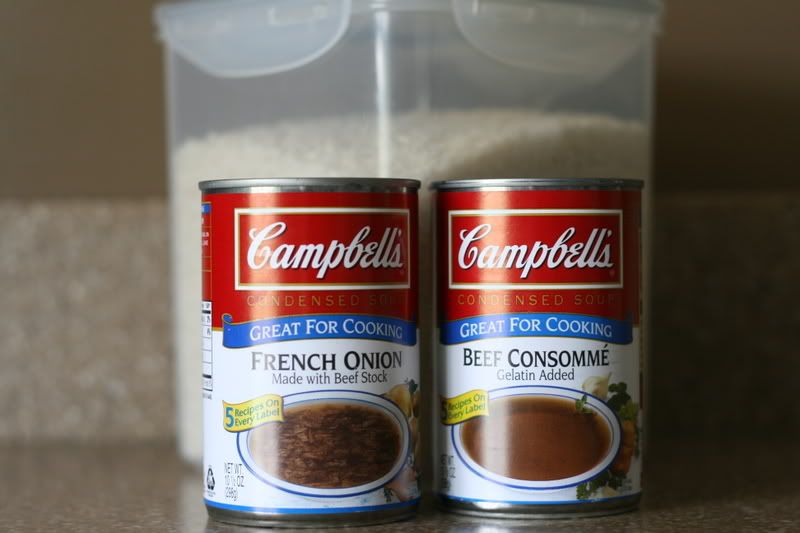 1 1/4 cup rice
1 can French Onion soup
1 can Beef Consomme soup
Mix all of this together and cook the way you would normally cook rice. So easy and so yummy!
We also made shishkabobs out of steak we had in the freezer. We tried this marinade and it was pretty good: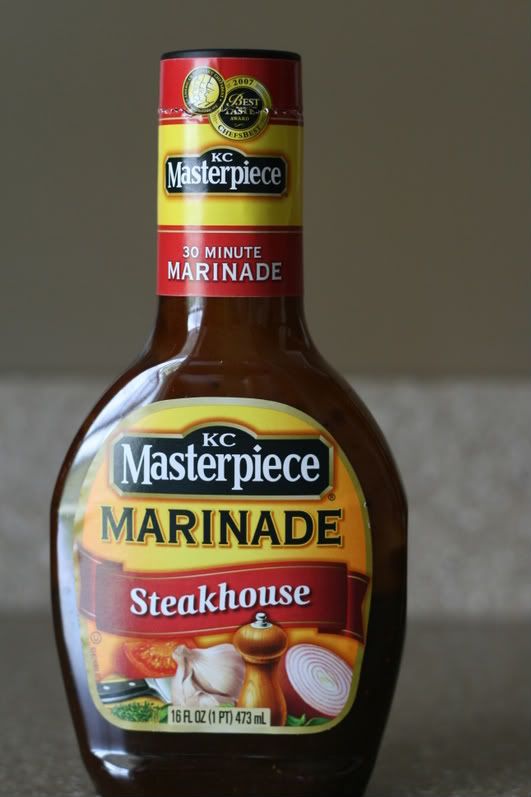 Here's the marinaded goodies: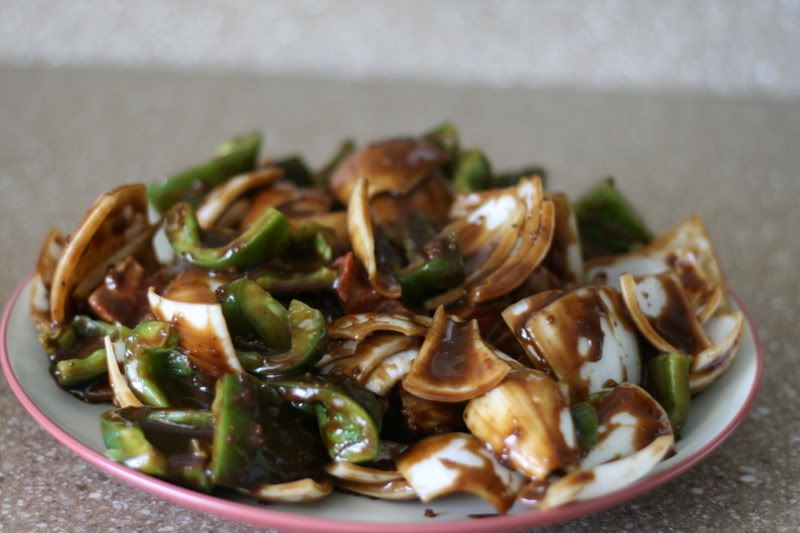 Getting ready for the grill:
Sizzlin away (I ran out of green pepper):
All done and cooked up right (according to David):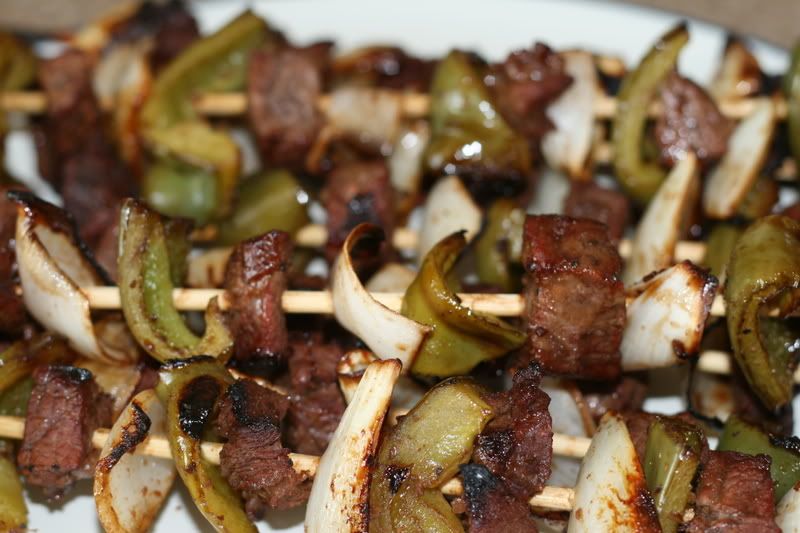 YUM!: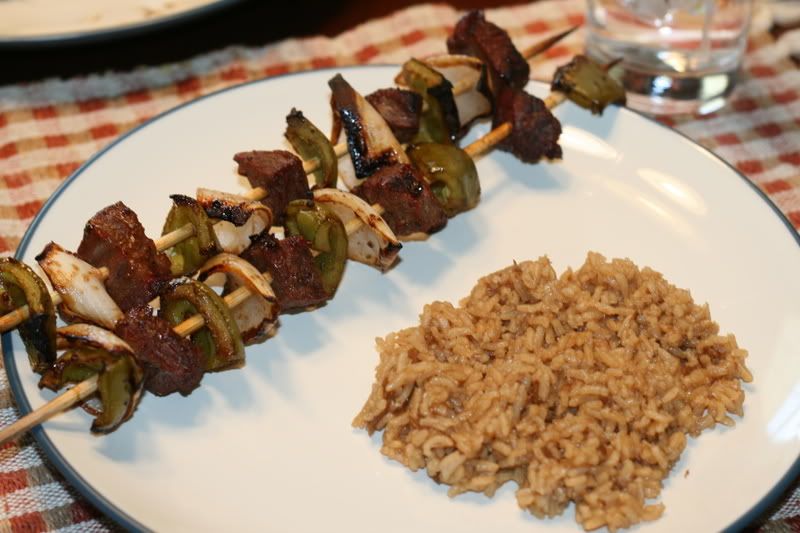 This is a great summertime meal and I am looking forward to having it more this coming summer. So easy and so good.
Landon's verdict: he ate mandarin oranges and played with the "stabbers" (aka skewers).