Our carpet in our living room depressed me every time I looked at it. It was a constant sore thumb unless I spent an entire day and close to $100 cleaning it. The bad thing was that the dirt seemed to come right back. I decided about a month or so ago to replace the carpet with hardwood floor. Guess what! It is complete. After a FULL weekend of David, my Dad, and David's Dad working it is done and looks GREAT!
We started Thursday with pulling up the carpet. Landon had a blast helping his Pop Pop (David's Dad):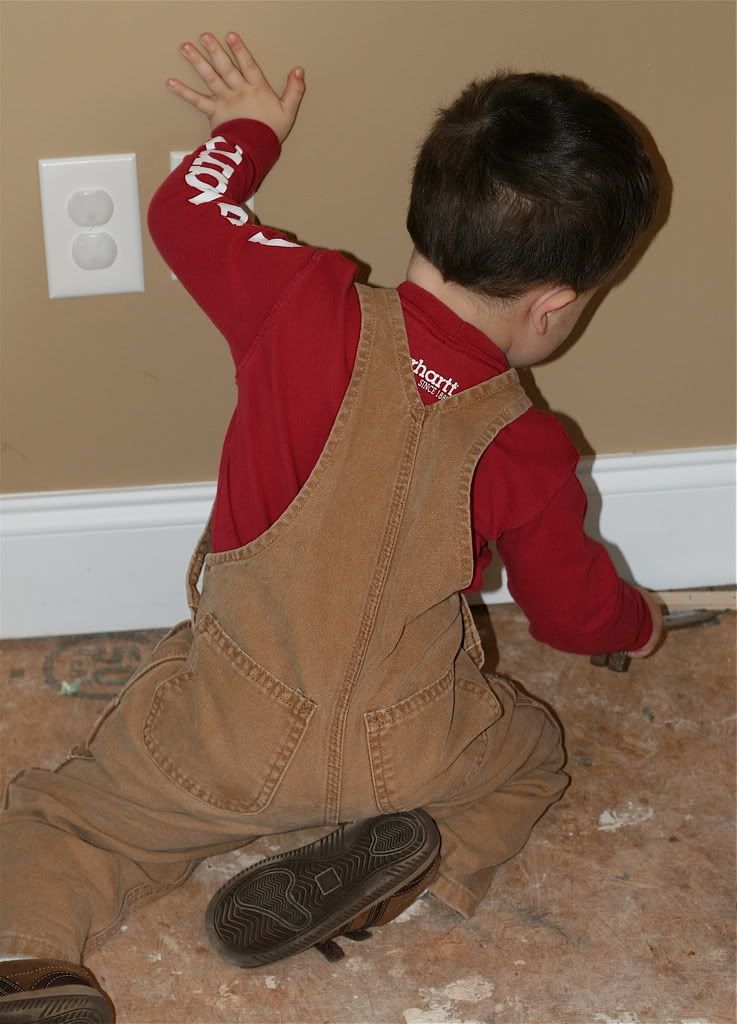 Then the flooring had to be moved in for a day or two so it could get use to the climate in our house. This is what my living room looked like from Thursday afternoon until Saturday morning: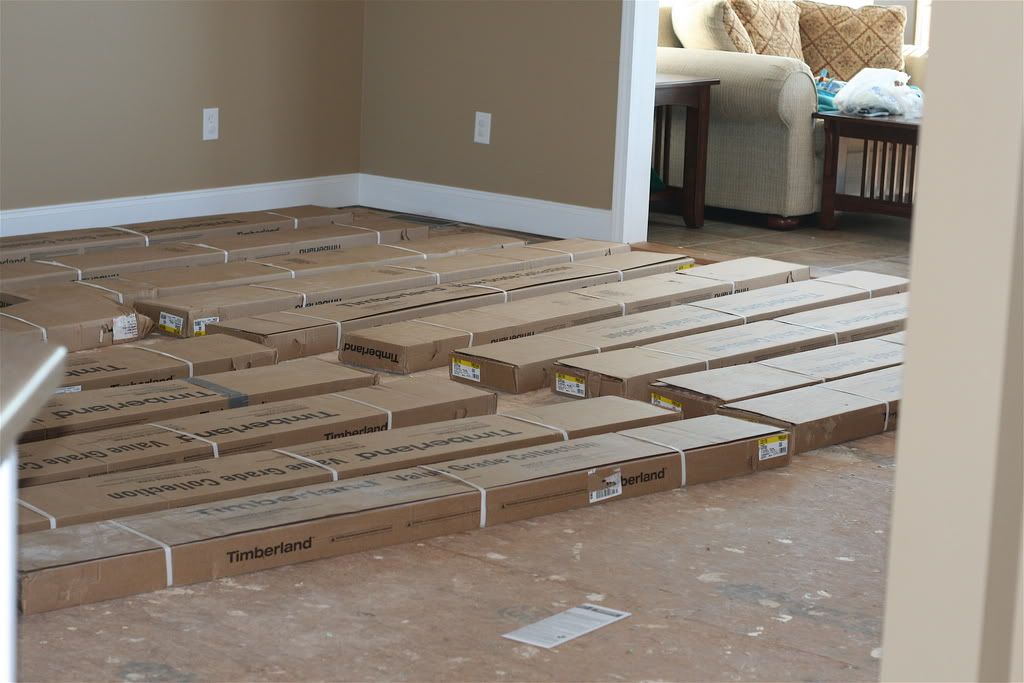 Here is the final product:
To say I am thrilled is an understatement. All I need now is an area rug to put in the space in front of the coffee table and we are ready to go!