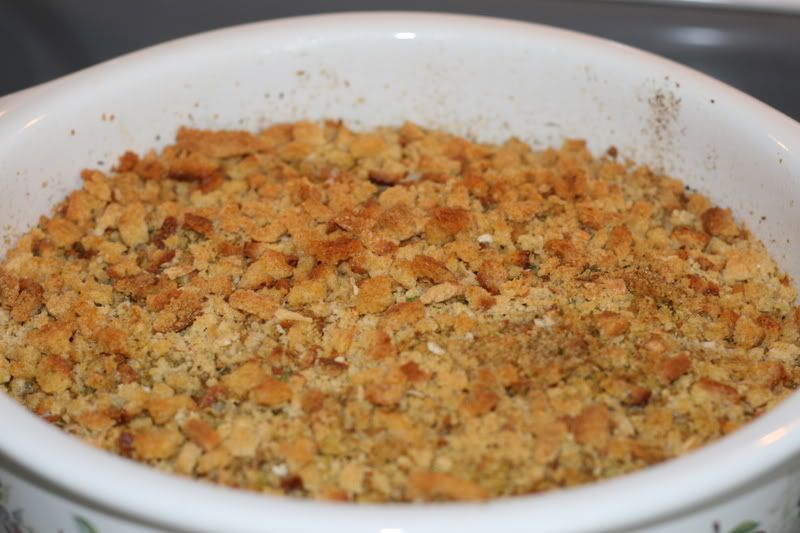 All I can say is yum!
Ingredients:
One 6-ounce package long-grain and wild rice, cooked according to directions
4 cups diced cooked chicken breast
Two 10 3/4 ounce cans cream of chicken soup
1 cup mayonnaise
2 teaspoons curry powder, or to taste
One 8-ounce package cornbread dressing mix
1/4 cup (1/2) stick butter
Put the rice in a greased 2-quart casserole. Layer the chicken on top of the rice. Mix the soup, mayonnaise, and curry powder, and pour this over the chicken. Sprinkle the dressing mix over the casserole and dot with butter. Bake at 350 degrees for 30 minutes or until bubbly.
This was great. I think next time I am going to cut the amount of "sauce" in half using 1 can cream of chicken soup and 1/2 cup mayonnaise (I used miracle whip). I also used crushed red pepper instead of curry powder.