On Sunday we were thrilled to bring Jonas home before the snow started falling. While enjoying our cozy little family and watching the snow fall, our good feelings were crushed. Our power went out! Needless to say we packed in the dark and headed down to David's parent's house for the night. We ended up at my parent's house after losing power at David's parent's. We have since been "homeless." Below are some pictures of the snow at my parent's house. We have none from our house since we haven't been there since it started to snow.
Looking down my parent's street:
A tree in their backyard:
Landon trying to make a snowball to throw at me: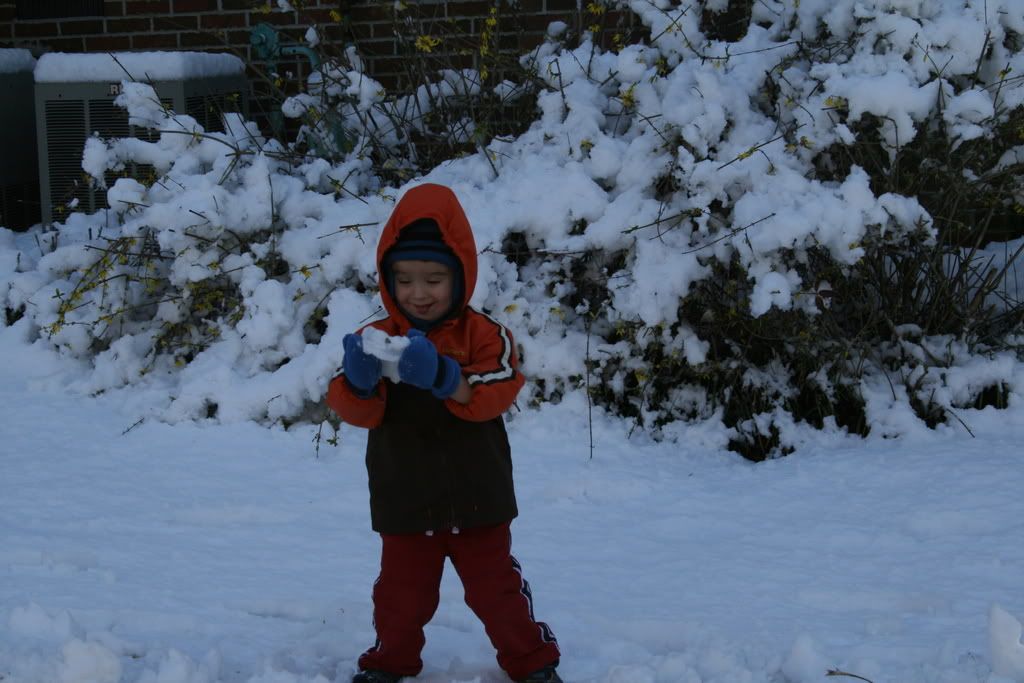 All three of us out in the snow:
What Jonas thinks about the whole situation:
Say some prayers that we get power SOON!