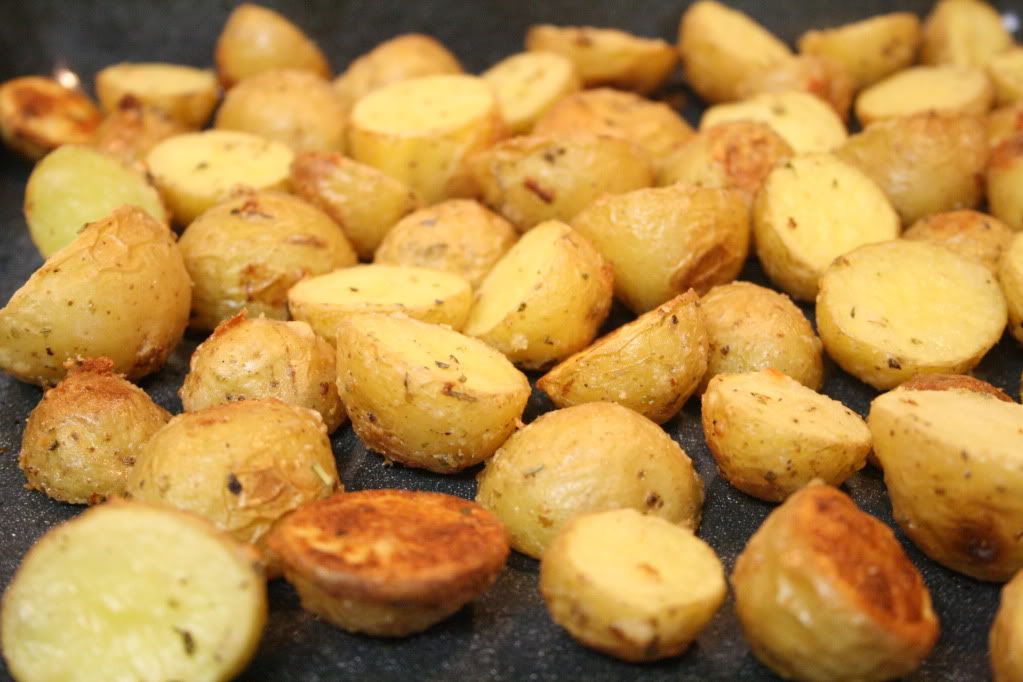 These are great as a side to just about anything!
-1 pound baby Yukon gold potatoes, halved (see below for my fab find)
-1 teaspoon olive oil
-1 teaspoon chopped fresh rosemary (I used Italian seasoning mix)
-2 tablespoons grated Parmesan cheese
-1/4 teaspoon salt
-cooking spray
I found this little bag of potatoes and thought I would try them. While they weren't so cheap, they turned out great!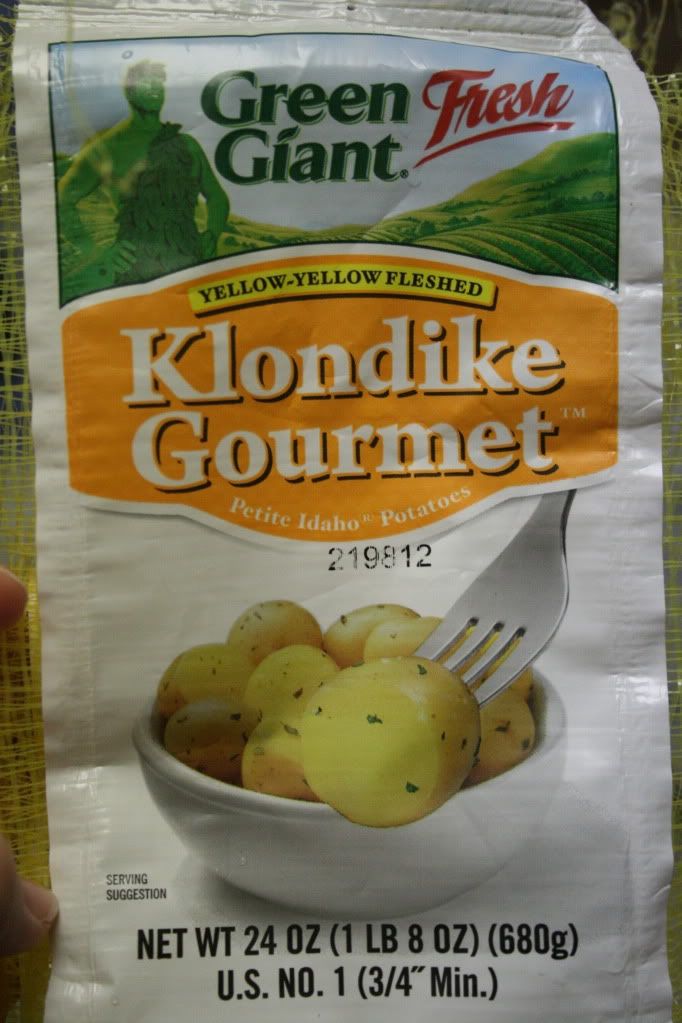 1. Preheat oven to 475.
2. Combine potato and oil in a medium bowl, tossing to coat. Combine rosemary, cheese, and salt in a large zip-top plastic bag; add potato, tossing to coat. Place potato on a jelly-roll pan coated with cooking spray. Bake at 475 for 20 minutes or until browned and crispy.
Yields 4 servings (about 3/4 cup)