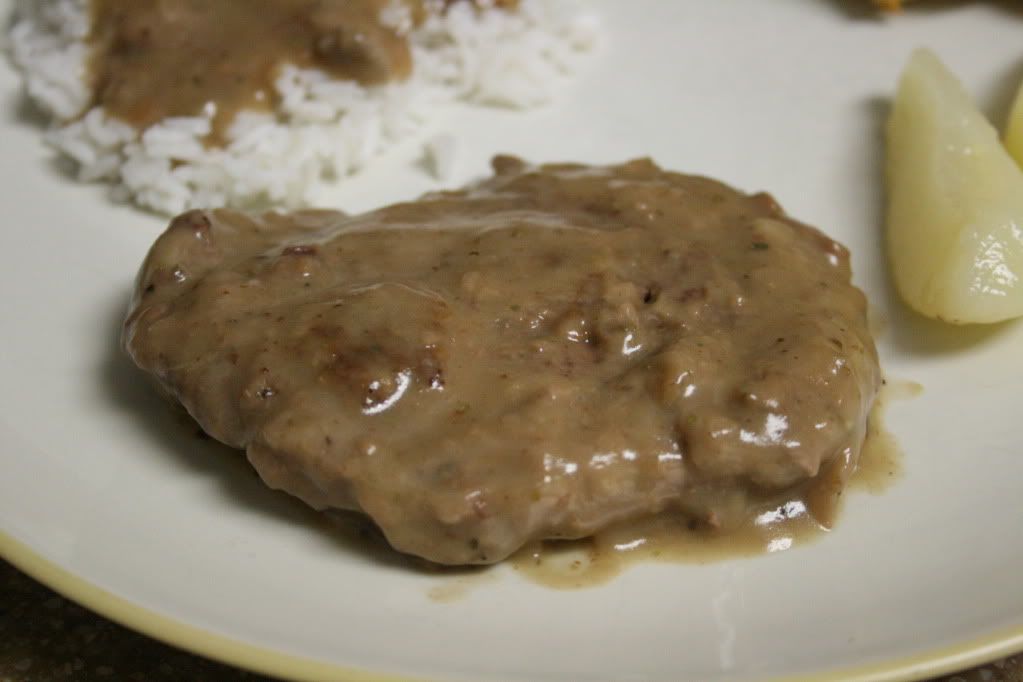 6 tablespoons all purpose flour
1 teaspoon dried onion flakes
1 teaspoon dried parsley flakes
4 (4 oz.) cubed steaks
1 can cream of mushroom soup
1/2 cup jar sliced mushrooms (drained)- I didn't use these
1 3/4 cups beef broth
1. In a small bowl, combine flour, onion flakes, and parsley flakes. Coat steaks on both sides with flour mixture.
2. In a large skillet, sprayed with butter flavored cooking spray, cook steaks for 3 minutes on each side, until browned.
3. In a large bowl, combine mushroom soup, mushrooms, beef broth, and remaining flour mixture. Pour soup mixture evenly over steaks.
4. Bring mixture to a boil, evenly spoon gravy over steaks.
Makes 4 servings.