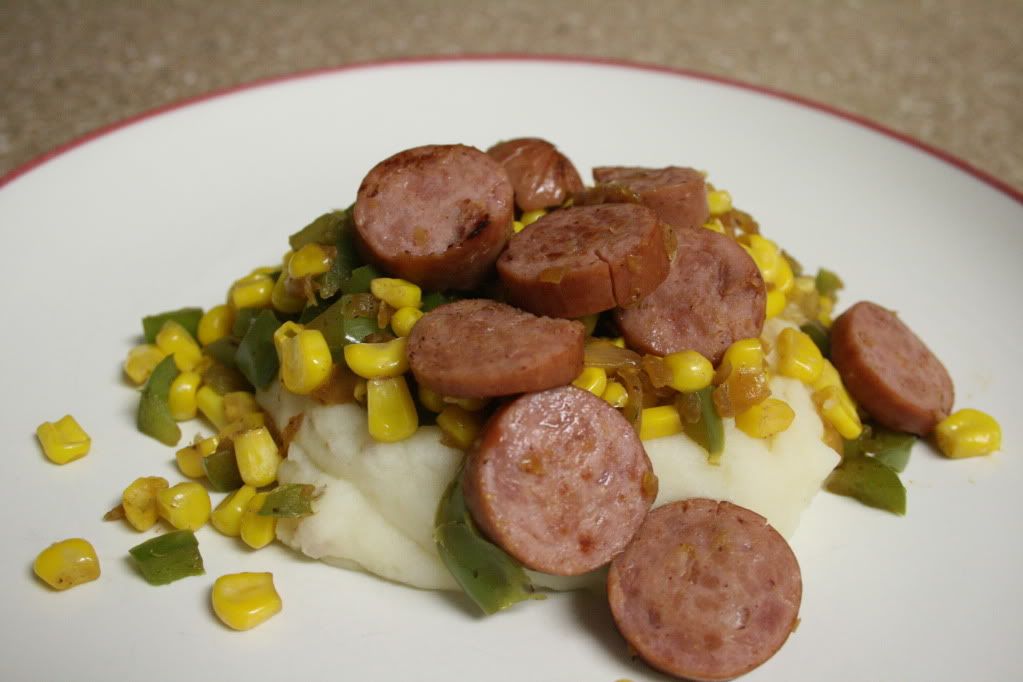 -Cooking spray
-7 ounces smoked turkey sausage, diagonally sliced (I used 14 ounces)
-1 cup chopped onion
-1 cup chopped bell pepper
-1 cup sliced zucchini (I didn't use this)
-1 (20-ounce) package refrigerated garlic mashed potatoes (see below for what I used)
-2 cups frozen whole-kernel corn
I used these for my mashed potatoes. They are great because they are low in just about everything and cheap!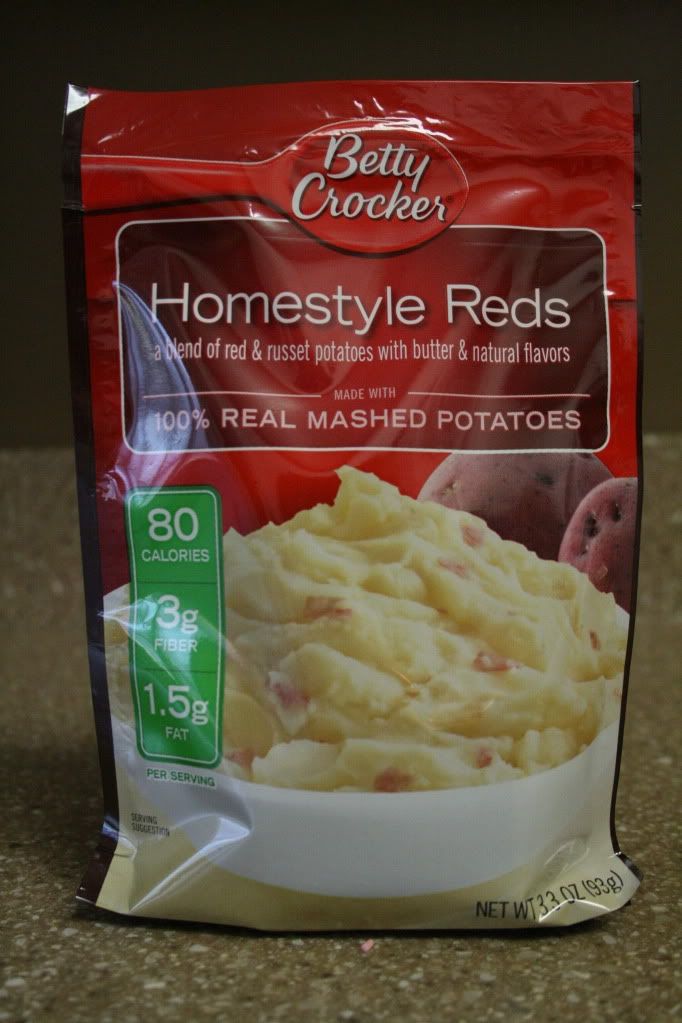 1. Heat a large nonstick skillet over medium-high heat. Coat pan with cooking spray. Add sausage; saute 2 minutes or until browned. Remove from skillet; keep warm.
2. Return pan to heat; recoat pan with cooking spray. Add onion, bell pepper, and zucchini Coat vegetables with cooking spray; saute 5 minutes or until tender and beginning to brown.
3. While vegetables cook, heat potatoes according to package directions.
4. Add corn and cooked sausage to onion mixture. Saute 4 minutes or until thoroughly heated. Serve sausage mixture over mashed potatoes.
Yields 4 servings (1 cup sausage mixture and 1/2 cup mashed potatoes)