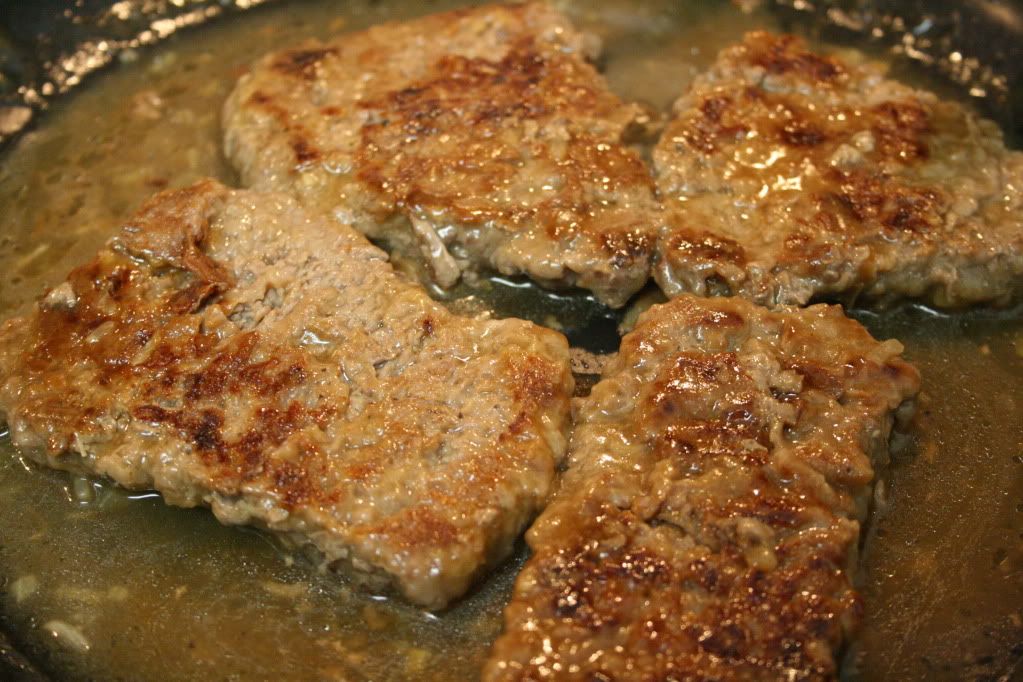 3 tablespoons all-purpose flour
1/4 teaspoon salt
1/4 teaspoon ground black pepper
4 (4-ounce) cubed steaks
3/4 cup beef broth
2 teaspoons canola oil
Cooking spray
3/4 cup thinly sliced onion
1. Combine first 3 ingredients. Dredge steak in flour mixture, shaking off excess. Reserve excess flour mixture. Combine reserved flour mixture and broth in a 1-cup glass measure, stirring with a small whisk; set aside.
2. Heat oil in a large nonstick skillet over medium-high heat. Add steak to pan. Cook 3 minutes on each side or until brown. Remove from pan.
3. Coat pan with cooking spray. Add onion to pan; saute 5 minutes or until tender. Stir in broth mixture, scraping pan to loosen browned bits. Return steak to pan. Bring to a boil; cover, reduce heat, and simmer 7 minutes or until gravy thickens and steak is tender. Serve sauce over steak.
Makes 4 servings