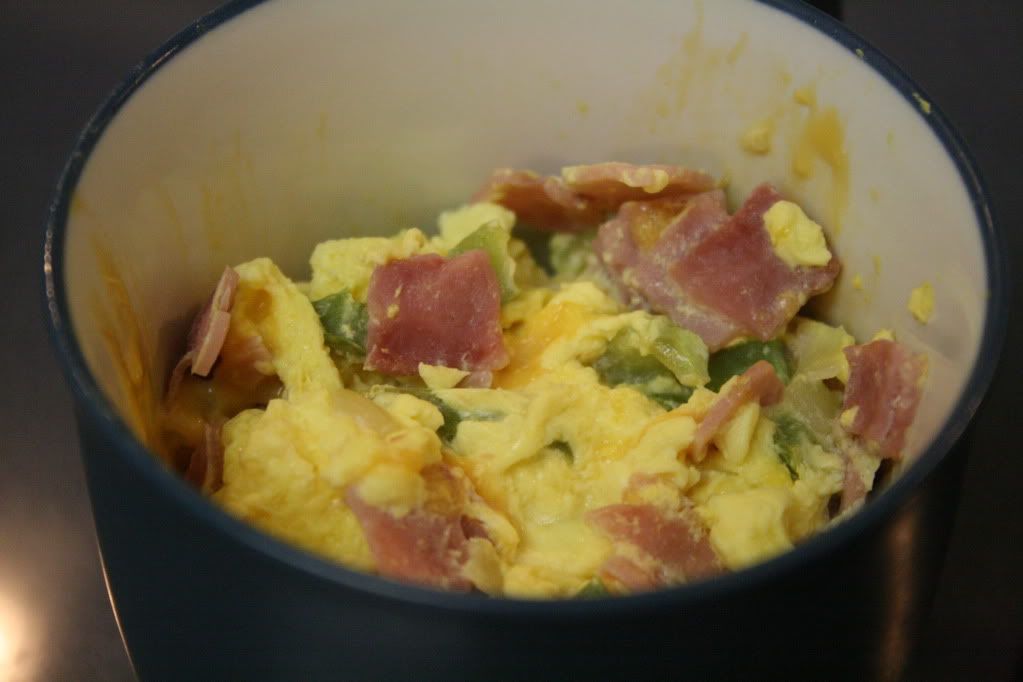 Denver Omelette in a mug!
AKA...the best breakfast in a flash, ever! I regularly get e-mails from
Hungry Girl
and thought these sounded totally gross at first. I got brave one weekend and tried them out. They are my new favorite thing to make for breakfast before work. They are super quick to make and easy to clean up after as well. I don't think I will make scrambled eggs or an omelette the old fashioned way again! David and I tried two different recipes and loved them both. If you are interested, head on over to the website and do a search for egg mugs. A list of past e-mails with recipes will come up!
Egg McMuggin'