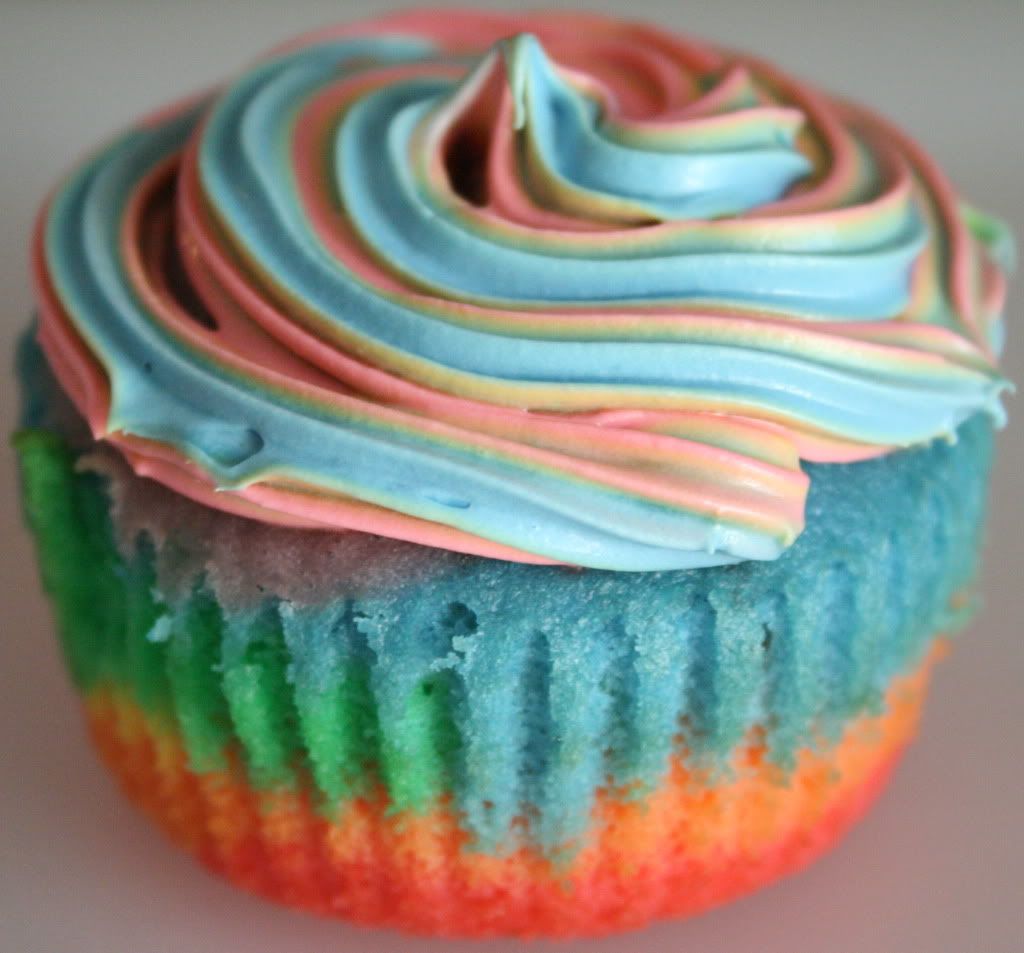 These were a lot of work but turned out great! The frosting was a bit of a challenge for me, but I thought of a better way to do it next time. Sure hope my students love these!
-1 box white cake mix
-water, vegetable oil and egg whites called for on cake mix box
-gel food colors or paste food colors in read, range, yellow, green, blue and purple (I used liquid)
-2 containers white frosting
1. Heat oven to 350F. Place baking cup in each of 24 regular-size muffin cups. Make cake mix as directed on the box for cupcakes, using water, oil and egg whites. Divide batter evenly among 6 bowls. Add a different food color to each bowl to make red, orange, yellow, green, blue and purple.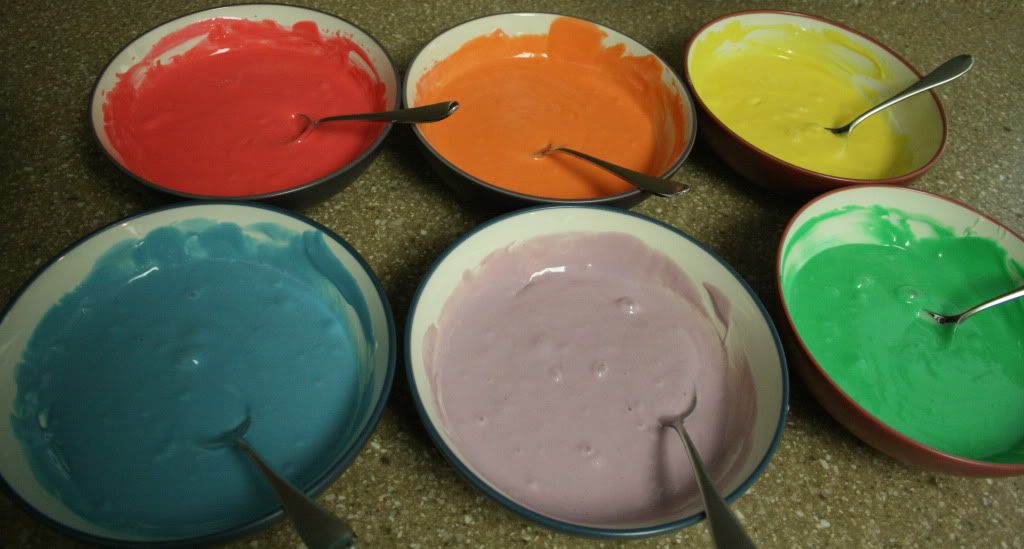 2. Place 1 level teaspoon of each color batter into each muffin cup, layering colors in order of rainbow- red, orange, yellow, green, blue and purple. Do not stir! Each cup will be about 1/2 full.
3. Bake 15 to 20 minutes or until toothpick comes out clean. Cool 10 minutes. Remove to cooling racks. Cool completely.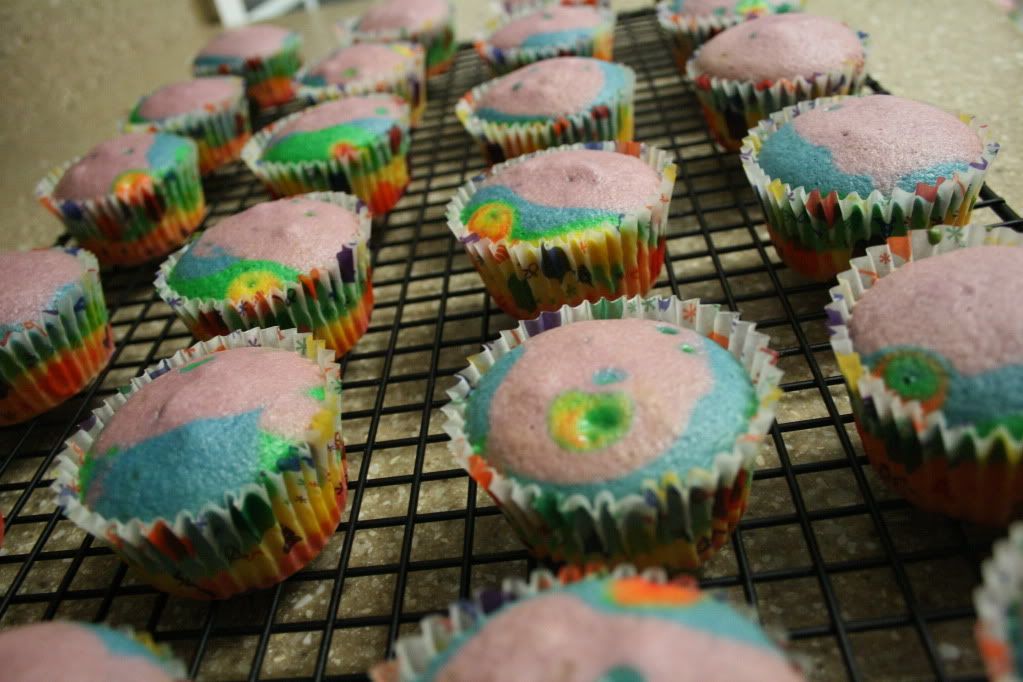 4. Divide frosting evenly among 3 bowls. Tint 1 red, 1 yellow and 1 blue with food colors. Refrigerate about 30 minutes. In large disposable decorating bag fitted with #6 star tip, place spoonfuls of each color of frosting side by side in bag, alternating colors and working up from tip of bag. Do not stir colors together. Starting at 12 o'clock on outer edge of each cupcake and using constant pressure on bag, pipe frosting clockwise for 3 rotations, working toward center and ending in small peak.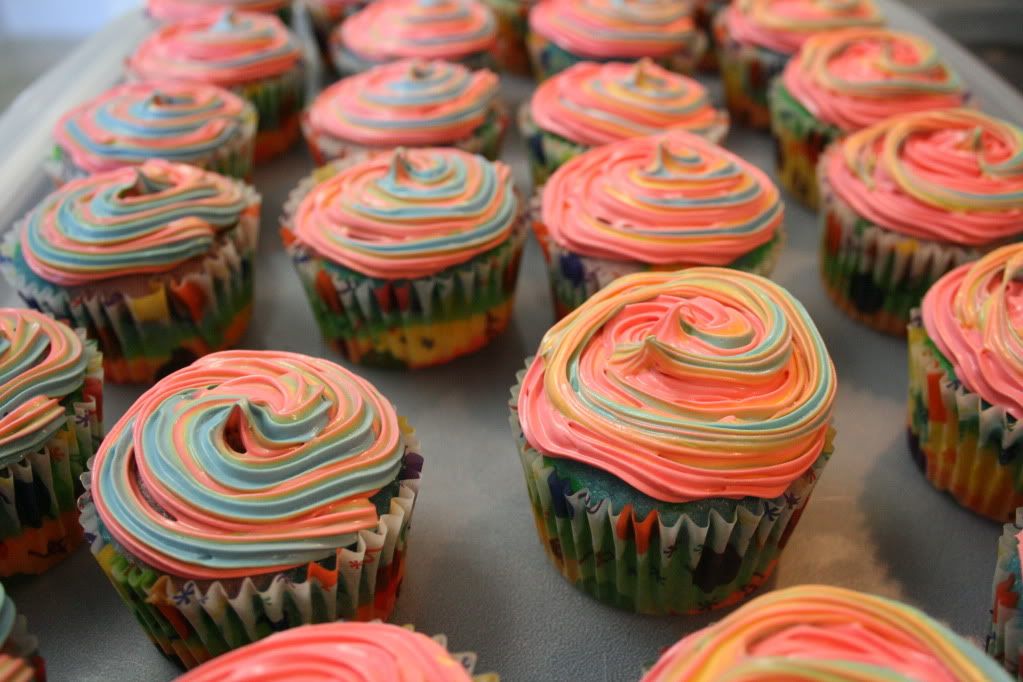 Of course my boys had to try them out and make sure they were okay! I think they approved!