It is hard to believe that in 2 days Jonas will be 3 weeks old! Time is flying by! I can tell he has changed so much over the past couple of weeks. His head control amazes me every day. To me, he feels more "together" than Landon did. Could have something to do with my comfort level being high with him versus Landon. With Jonas being the 2nd baby things come more natural.
My time lately has been filled with taking care of Jonas, keeping up with laundry (Jonas pees on every outfit we put on him), healing, and of course some shopping in there. Jonas is the best shopper and makes it so easy to go out and about.
Good news on the potty front...Landon went potty at school yesterday! This is a HUGE accomplishment for him considering I saw him in diapers until he graduated from high school! He is so stubborn and against pottying in the potty.
I am still working on writing Jonas' birth story. Also working on recipes. We haven't had to cook a lot lately but I will get to it! I leave you with some recent pictures of Jonas.
At 2 weeks old:
Clean after his 1st real bath: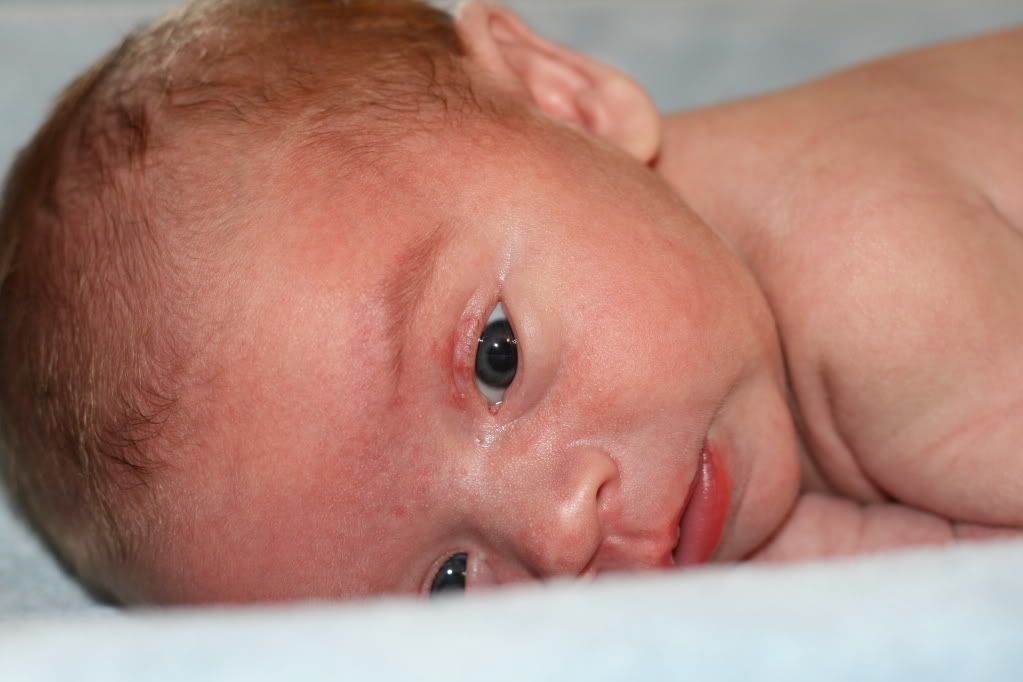 Playing: