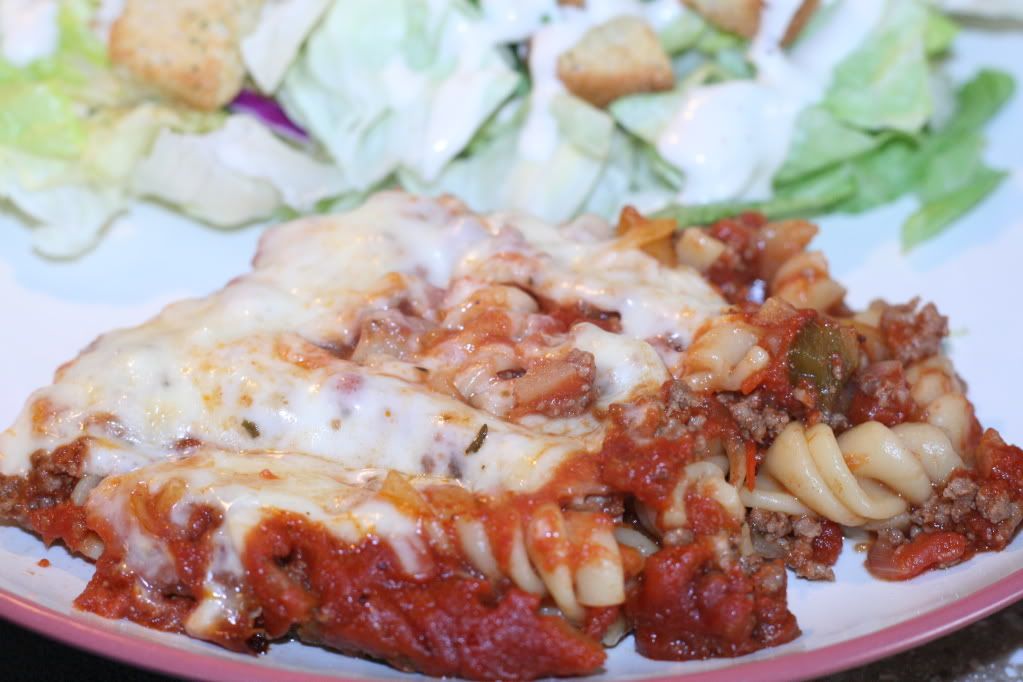 1 lb ground beef
1 large onion, chopped (1 cup)
1 large bell pepper, chopped (1 cup)
1 can (28 oz) crushed tomatoes, undrained
2 cups hot water
1 envelope onion soup mix
1 teaspoon Italian seasoning
3 cups uncooked rotini pasta (9 oz)
1 1/2 cups shredded mozzarella cheese
1. Spray 13x9-inch glass baking dish with cooking spray. Cook beef, onion, bell pepper over medium-high heat 5 to 7 minutes, stirring occasionally, until beef is throughly cooked; drain. Sir in tomatoes, water, soup mix (dry), Italian seasoning and pasta. Spoon into baking dish.
2. Cover tightly with foil; refrigerate at least 8 hours but no longer than 24 hours.
3. Heat oven to 375F. Bake covered 45 minutes. Sprinkle with cheese. Bake uncovered about 10 minutes or until cheese is melted and casserole is bubbly.