We finally took Landon to the Georgia Aquarium yesterday and he had a blast. To save you the details I am going to show parts of our visit in pictures:
An excited Landon waiting in line for the elevator to the walkway: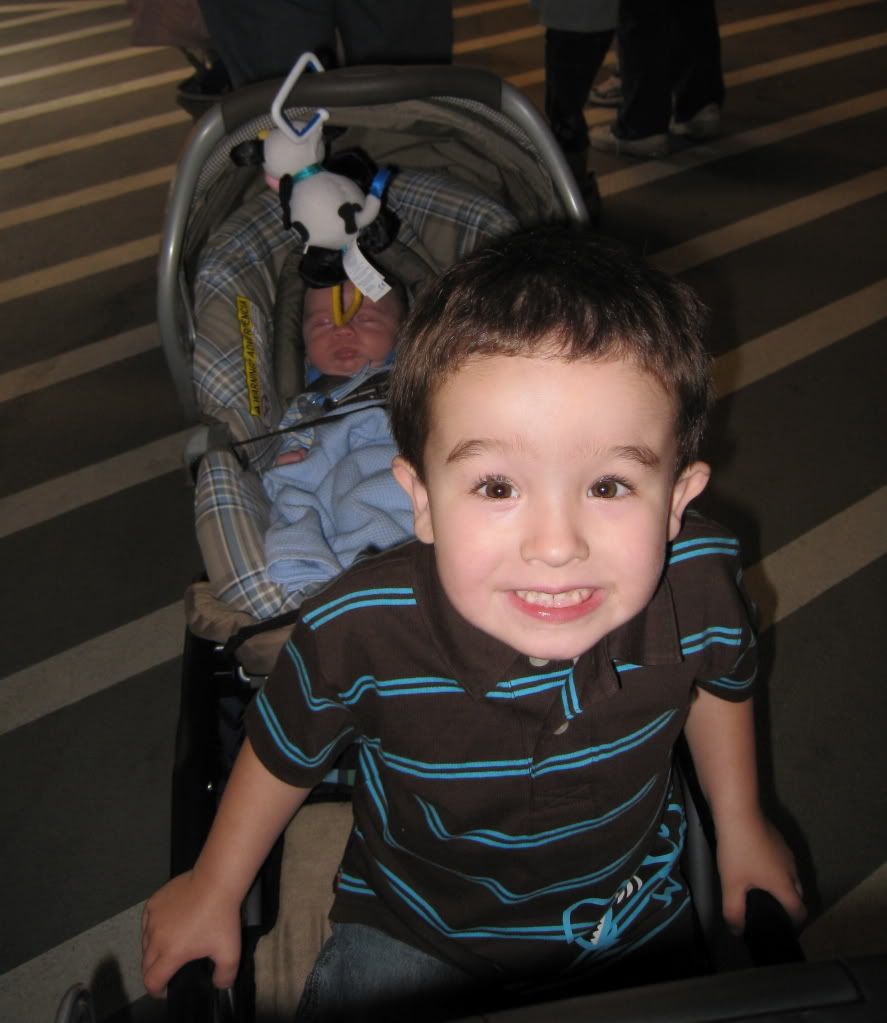 The tank that greeted us on our way into the aquarium. There was an identical one on the right wall as well: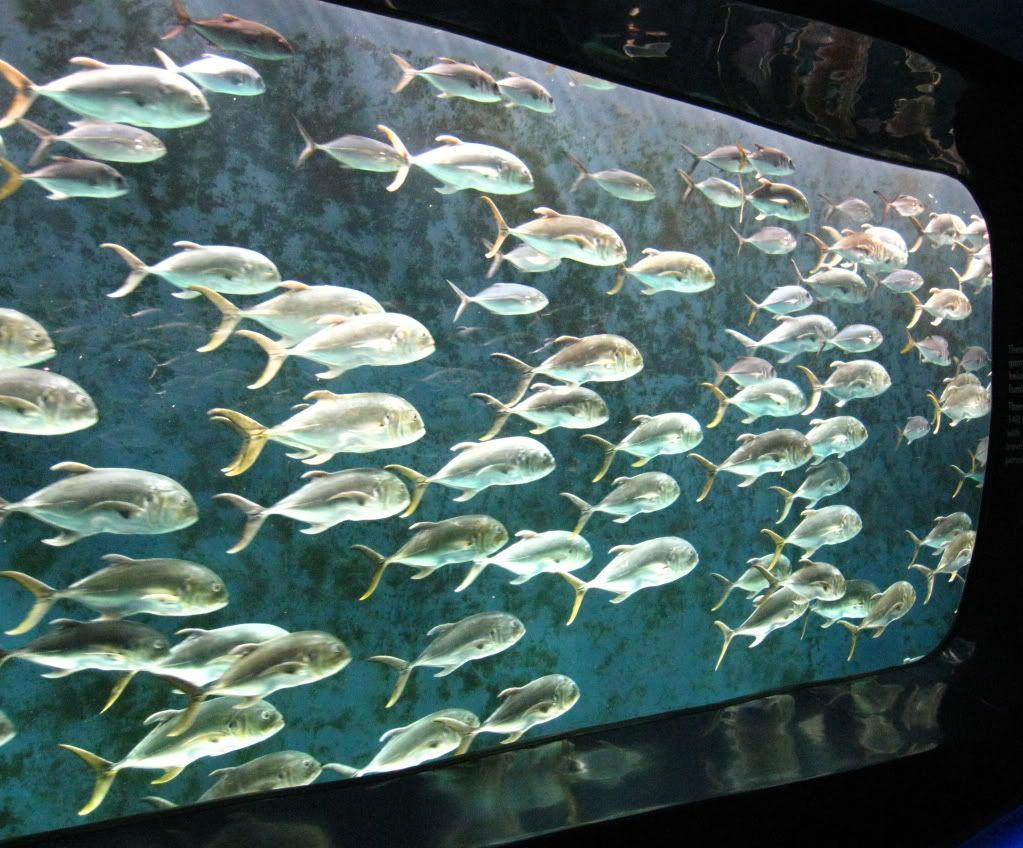 Landon watching the fish go by. He could have stood there for hours!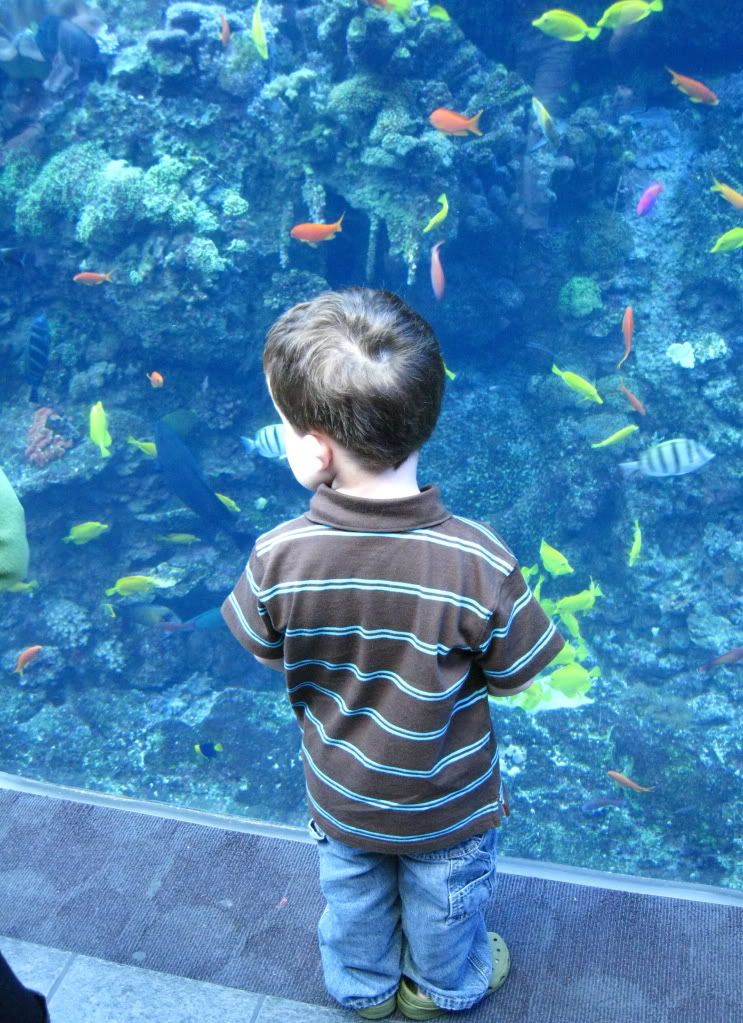 A jellyfish: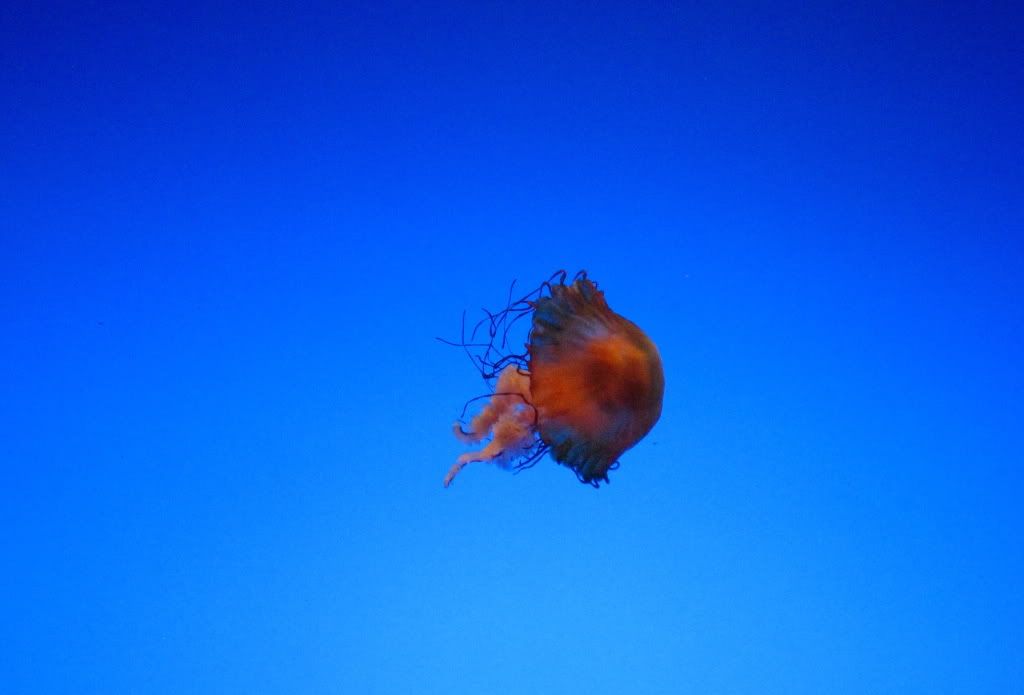 The sea turtle landon had to see: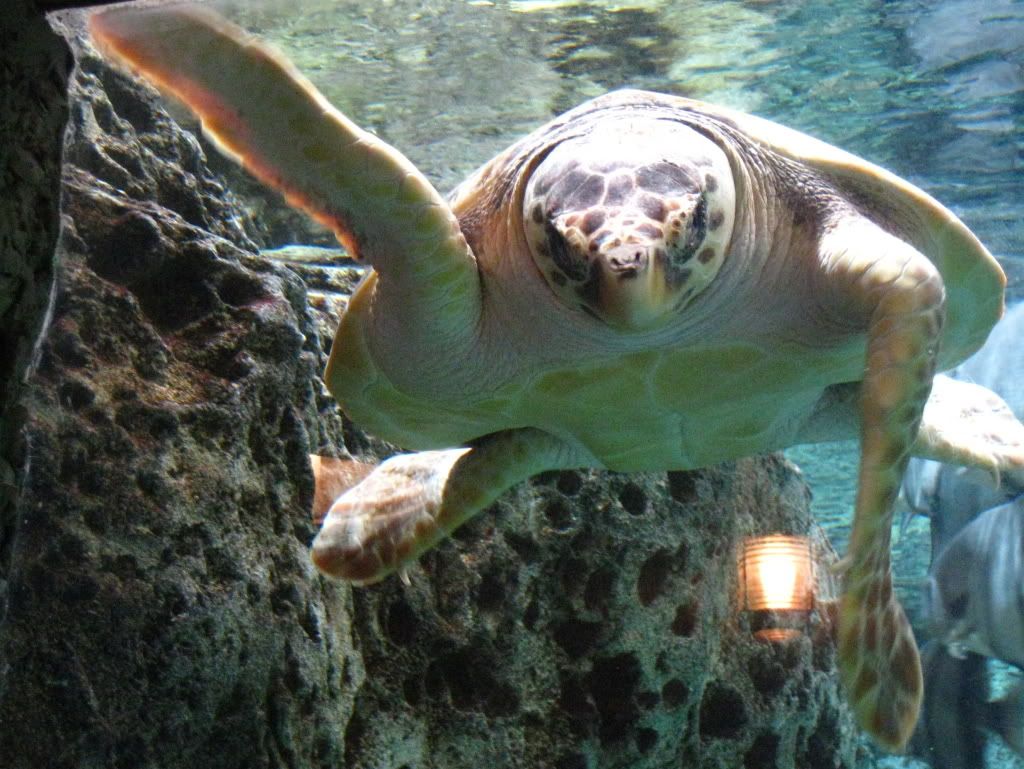 The big mantaray: