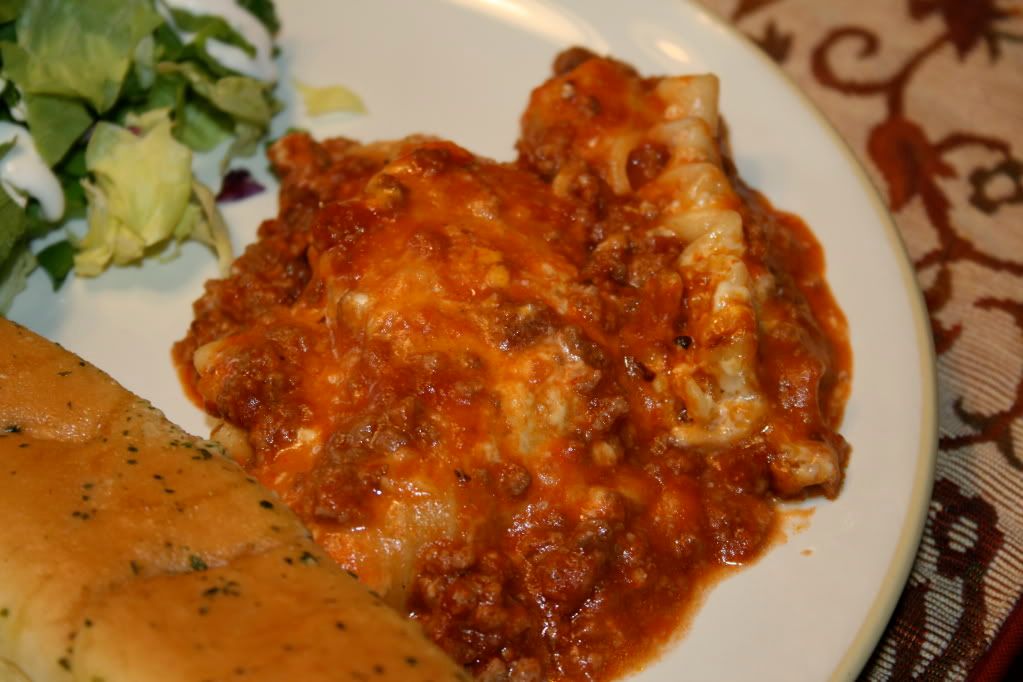 1 lb lean ground beef
1 26 oz jar spaghetti sauce
1 8 oz tomato sauce
1/2 a 9 oz package no boil lasagna noodles
1 jar Alfredo sauce
3 cups mozzarella cheese
1/4 cup grated Parmesan cheese
1. Brown ground beef until cooked, drain off fat.
2. Spray a crock pot with non-spray cooking spray (or use the Reynolds crock pot liners) spread 3/4 of the pasta sauce on the bottom. Stir in the remaining pasta sauce and the tomato sauce into ground beef.
3. Layer 3 lasagna noodles over sauce in slow cooker, break noodles if necessary. Top with 1/3 of the Alfredo sauce and spread evenly. Sprinkle 1 cup of cheese and then top with 1/3 of meat mixture.
4. Repeat layering twice, using 2 lasagna noodles for the last layer, sprinkle Parmesan cheese over top.
5. Cover; cook on low setting for 3.5 to 4.5 hours.
Serves 8
WW Points: 9