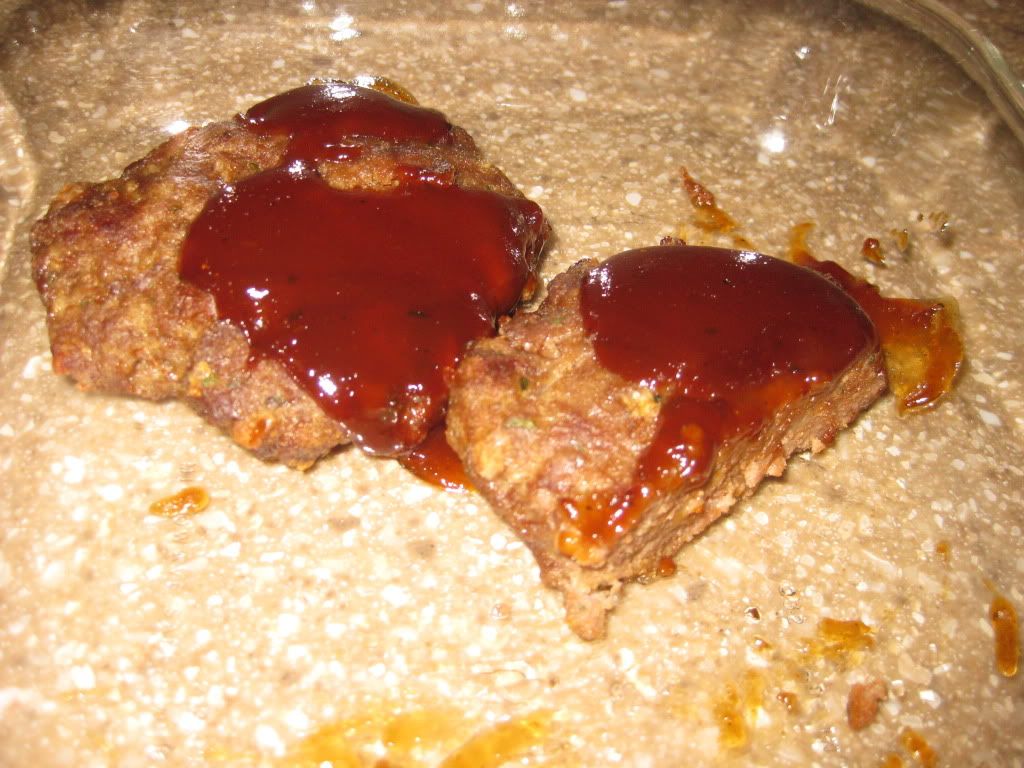 (This is all that was left after the kids attacked them! Landon at 1 3/4 patties himself)
1 1/2 pound extra lean ground beef
1 pkg. Stove Top Stuffing Mix for Chicken
1 1/2 cups water, divided
3/4 cup chopped onions
1 pkg. fresh mushroom, sliced (I didn't use these)
1/2 cup Kraft Original Barbecue Sauce
Preheat
oven to 375 degrees. Mix meat, stuffing mix, 1 1/4 cup of the water and the onions until well blended. Shape into six 1/2 inch thick oval patties. Place on 15x10x1 inch baking pan.
Bake
25 min. or until cooked through.
Meanwhile
, spray large nonstick skillet with cooking spray. Add mushrooms; cook on medium-high heat 5 min or until lightly browned, stirring occasionally. Add barbecue sauce and remaining 1/4 cup water. Reduce heat to low, simmer 1 to 2 min or until sauce is heated through. Serve over the patties.