We were hoping to take Landon to his first ever Easter Egg Hunt this weekend. Well, it was rained out on Saturday so we went to the new time and location on Sunday. We got there and I saw the fields full of Easter Eggs and immediately got excited for Landon. After getting his face painted and getting a balloon to tie onto his basked we waited patiently to listen to the instructions for the Easter Egg Hunt. We followed all of the instructions and headed to the field to find we were in the back of this HUGE crowd. There was basically a band of people in front of us picking up every egg in sight. Landon got a whole whopping two eggs. We will not be doing this next year, what a let down! Here are some pictures of him with his cute bunny face though. The one where David is holding him is after seeing the Easter Bunny. I was hoping to get an Easter Bunny picture, but he was afraid of him, much like Santa Claus.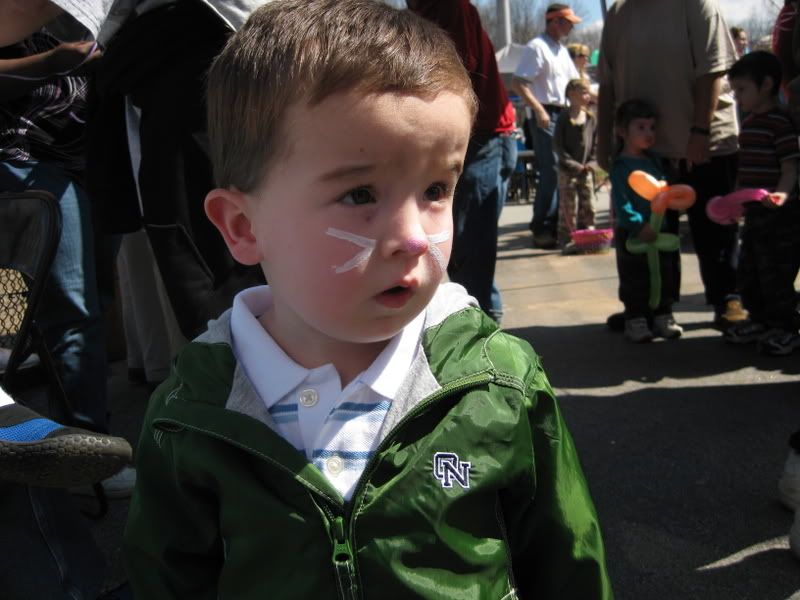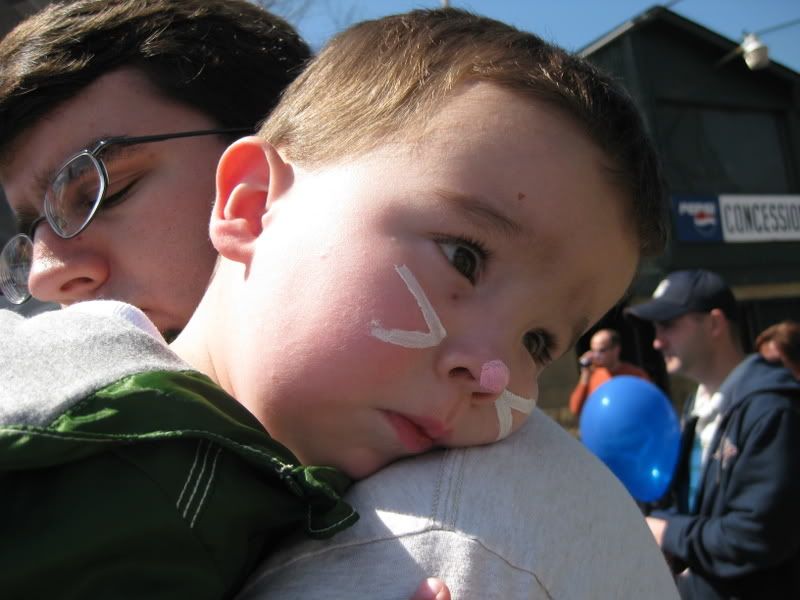 After the huge letdown at the Easter Egg Hunt we decided to take Landon to Monkey Joes so he could jump some. He has a blast. I think him and David went up and down the slide a gazillion times. Here are some pictures from there.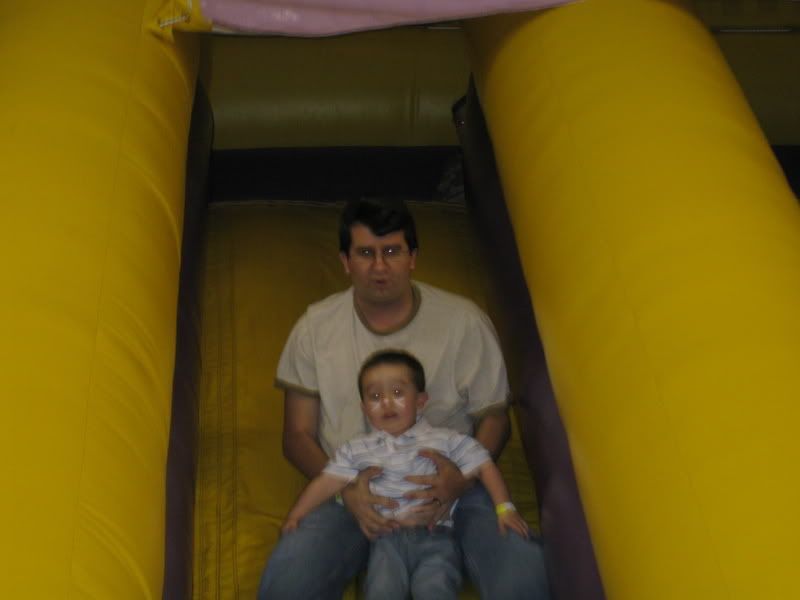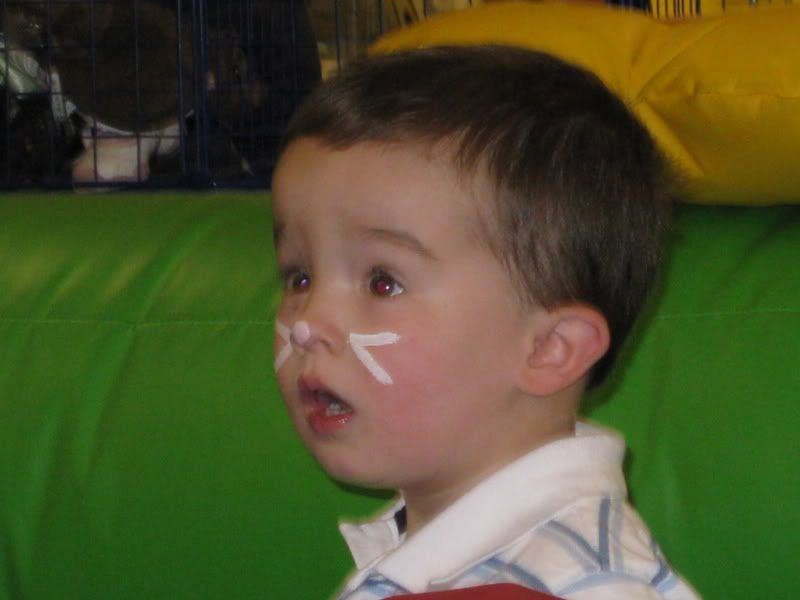 After Monkey Joes, we went to my parent's house and let Landon venture through the woods. We got a couple of cute pictures from there. He loves to climb up the big dirt pile from when my parent's built their garage a couple of months ago.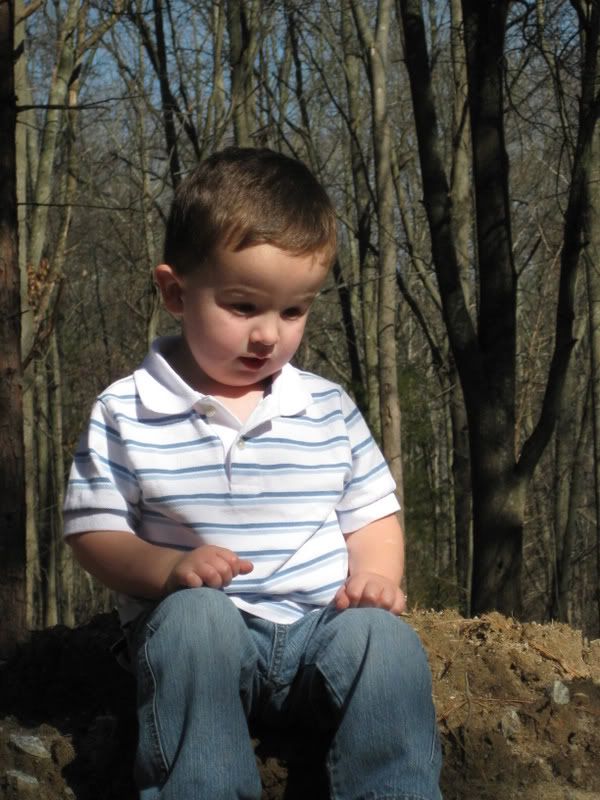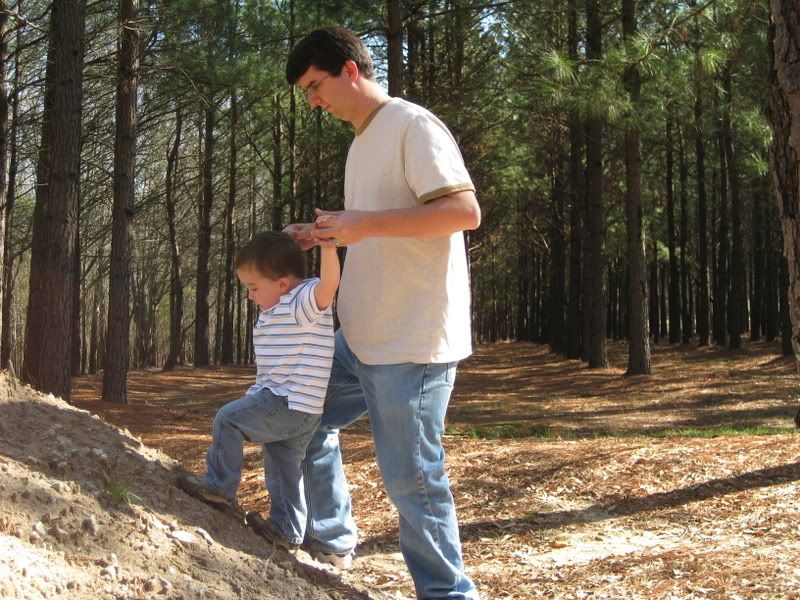 Only a few more days until Spring Break! I have a workday on Friday and then the next week I have the entire thing off! YAY! I cannot wait for a much needed break. While I love what I do, I am getting tired and need a break. Summer cannot come fast enough.