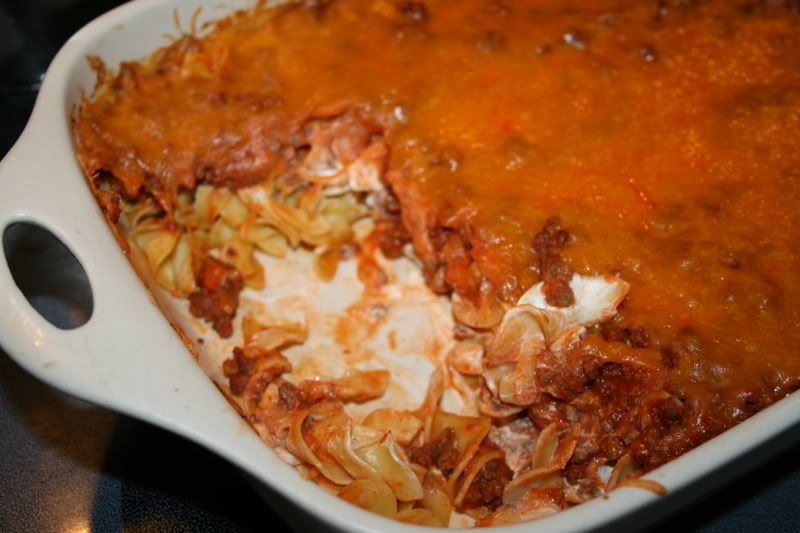 (Sorry, I didn't remember to take a picture until after we started scooping)
Ingredients:
1 pkg. egg noodles
2 lbs. ground beef (I used 1)
1 jar of spaghetti sauce
8 oz. sour cream
8 oz. cream cheese at room temperature
2 cups cheddar cheese
Cook egg noodles according to package directions. Place the cooked noodles in the bottom of a large, greased baking dish. Beat the cream cheese and sour cream together and spread over noodles. Brown meat. Drain off fat. Add spaghetti sauce. Pour the meat mixture over the cheese mixture. Sprinkle with cheese. Bake for 20 minutes at 350 F.