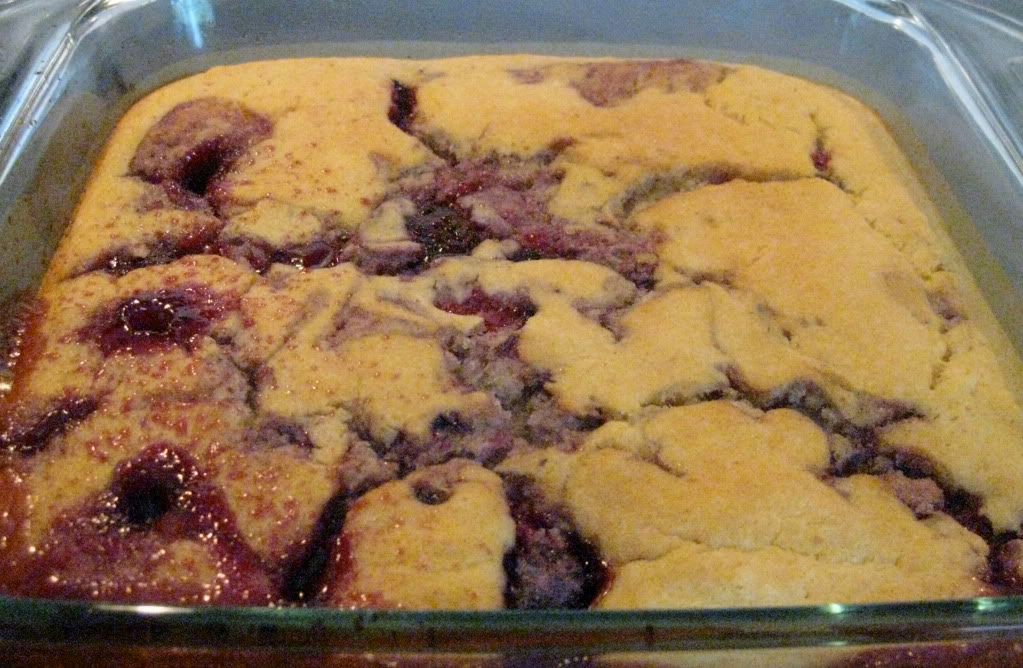 -2 1/2 cups blackberries
-1 cup sugar
-1 cup all-purpose flour
-2 teaspoons baking powder
-1/2 teaspoon salt
-1 cup milk
-1/2 cup butter, melted
1.) In a medium bowl, mix the blackberries and sugar. Let this sit for about 20 minutes or until a syrup forms. Heat oven to 375.
2.) In a large bowl, stir together flour, baking powder, salt and milk. Stir in the melted butter until blended. Spread in ungreased 8-inch square dish. Spoon blackberry mixture over batter.
3.) Bake 45-55 minutes or until dough rises and is golden.