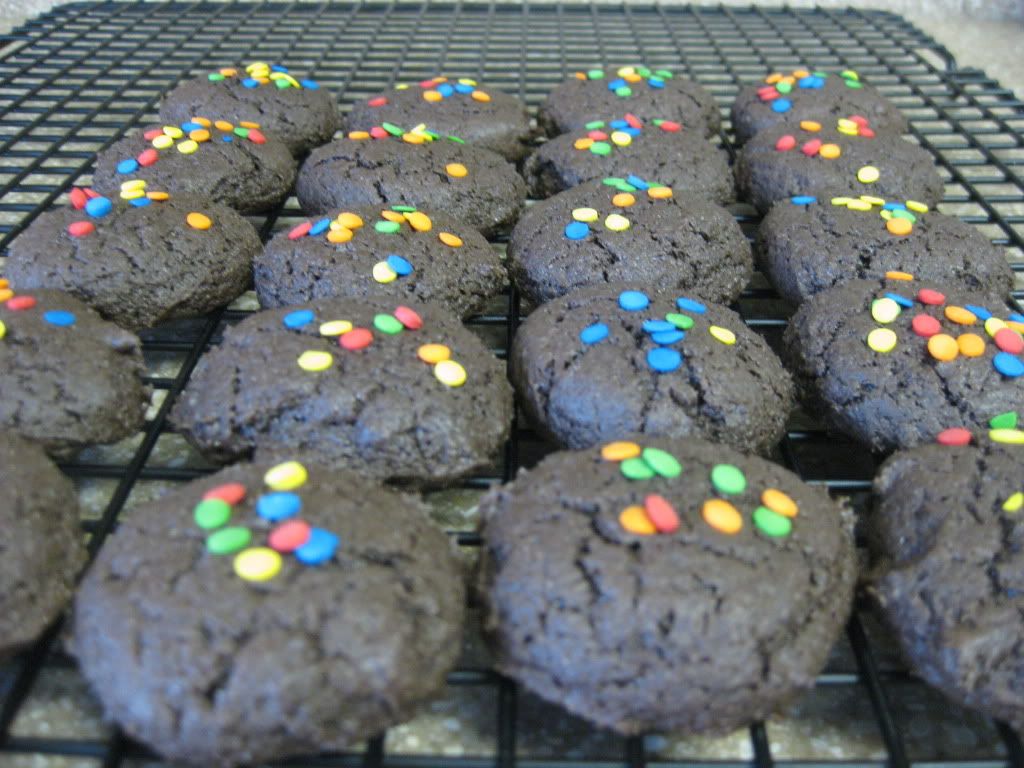 18 oz. pkg. cake mix (I used dark chocolate)
1/2 cup butter, softened
1 egg
2 Tbsp water
Preheat oven to 350 degrees. In a large bowl, combine all ingredients at low speed until dry ingredients are moistened and dough is thoroughly mixed. Drop dough by rounded tablespoonfuls 2" apart onto ungreased cookie sheets. Bake at 350 for 14 minutes. Cool two minutes on cookie sheets, then remove to wire racks to cool.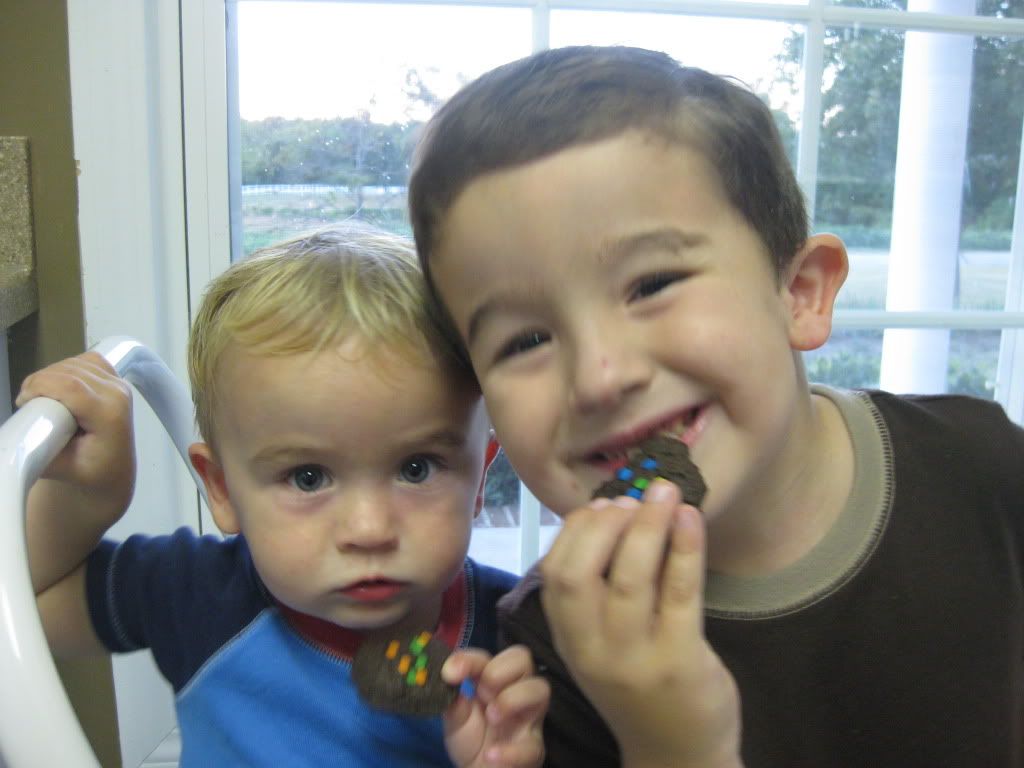 Serve to the 2 cutest boys in the world!