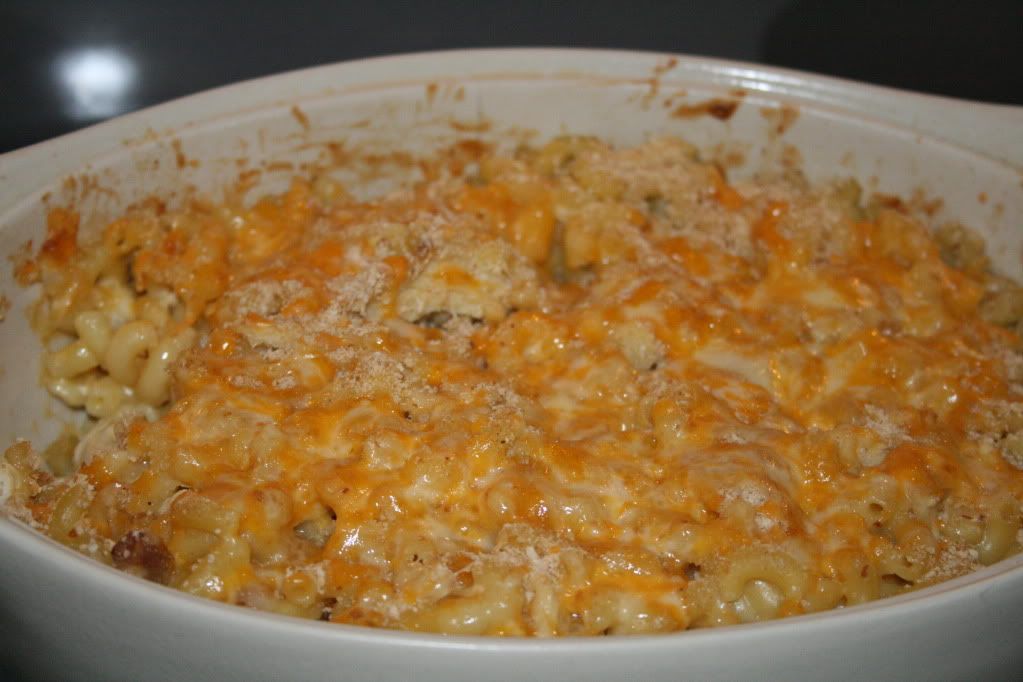 Ingredients:
0.25 cup Onions, chopped
2 Tablespoons butter or margarine
1/4 cup milk
10.5 ounces cream of chicken soup
1 1/2 cups chicken (or Turkey), cooked & cubed
4 ounces cheddar cheese, shredded
8 ounces pasta, any variety, cooked
1/8 cup buttered bread crumbs
Directions:
Prepare pasta according to package directions. Brown onion in butter. Stir in soup, chicken, milk, and 3/4 cups cheese; heat until cheese melts. Blend sauce with cooked noodles; pour into buttered baking dish. Mix the remaining cheese and bread crumbs and place on top. Bake at 350 for 30 minutes or until hot.
Servings:
4-6 (We actually turned it into 8 servings which made it 5 WW points a serving).
Freezing Instructions:
Prepare up to the point of baking – DO NOT BAKE. Place foil on baking dish and write the following instructions: Remove foil. Bake at 350 for 30 minutes (if thawed) or 1 hour (if frozen) or until hot.
Another great recipe from
Once a Month Mom
.