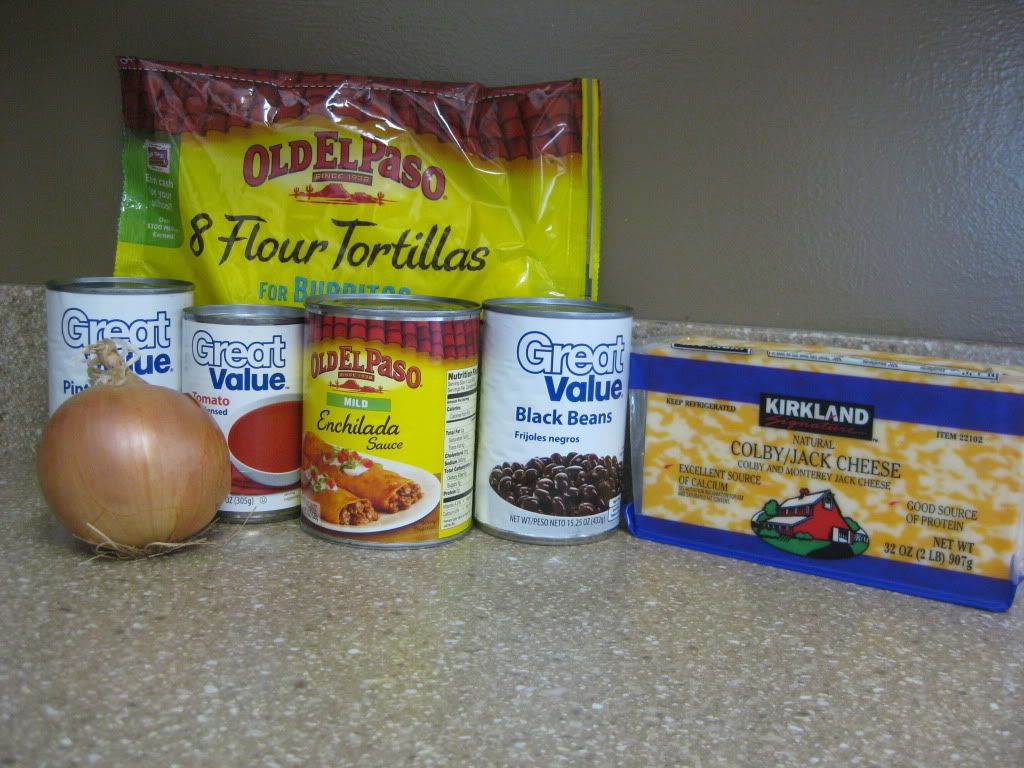 3 tablespoons butter, divided
3 large onions, sliced and separated into rings (I actually used only 1 and had leftover onions)
1 can pinto beans, drained and rinsed
1 can black beans, drained and rinsed
1 can (15 ounces) tomato sauce
a generous 1/3 cup taco seasoning
1 can (10 ounces) enchilada sauce
3-4 cups shredded cheese, Mexican blend
10 flour tortillas
Salsa
Sour cream
Melt 2 tablespoons butter in a large skillet over medium-low heat. Saute onions in butter until very soft and starting to brown, 15 to 20 minutes.
Melt 1 tablespoon butter in a second large skillet. Mash beans and add to skillet. (I mashed the beans right in the skillet.) Add in
half
of the tomato sauce and the taco seasoning. Cook until heated through.
Mix the enchilada sauce with the remaining tomato sauce and spread about 1/2 cup in the bottom of a 9×13 pan.
Spread a large spoonful of the bean mixture on a tortilla. Top with onions and then sprinkle generously with shredded cheese. Roll up and place, seam side down, in the 9×13 pan. Repeat with the remaining tortillas.
Spread the remaining sauce over the enchiladas and top with additional cheese.
Bake at 350 for 30 minutes.
I got this wonderful recipe from
Feels Like Home
.