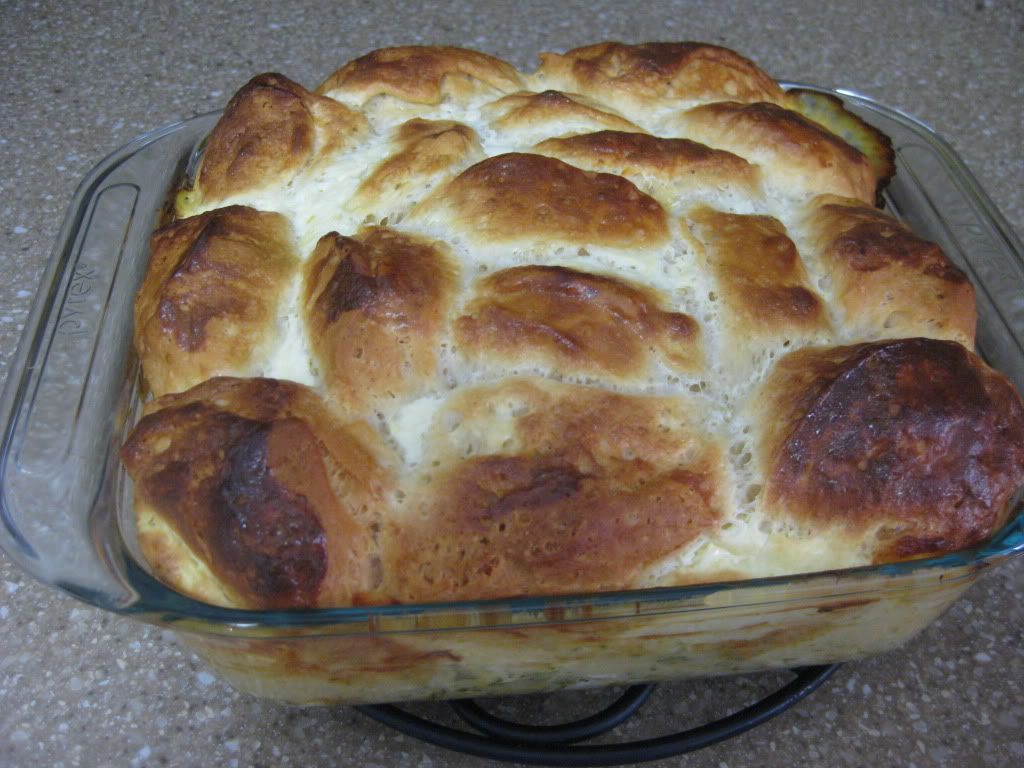 Ingredients:
10 ounces cream of chicken soup
.25 cups onion, diced
.25 cups mayonnaise
1.5 teaspoons Worcestershire sauce
1 teaspoon curry (I didn't put this in mine since I didn't have it)
2 cups chicken, cooked & diced
1 cup cooked broccoli, drained & chopped
.5 cups cheddar cheese, shredded
8 ounces refrigerated biscuits
Topping
.25 cups sour cream
1 egg
1 teaspoon celery salt (Once again, didn't have, didn't use)
.5 teaspooons salt
Directions:
Preheat oven to 375 degrees. In a deep dish 8×8 pan combine chicken, broccoli, soup, onion, mayonnaise, Worcestershire sauce and curry. Mix well. Sprinkle cheddar cheese on top. Bake for 20-25 minutes. Separate biscuits and each in half. Arrange biscuit halves around edge of hot casserole, cut side down. Place topping over biscuits. Bake at 375 degrees for an additional 20-30 minutes or until golden brown.
This is another great recipe I got at
Once a Month Cooking.