Today was a fun Fall day. We did our typical grocery shopping as a family this morning. After getting home we ran out to the baby store to look around (found nothing we had to have), the toy store for a Thomas the Train play date, lunch out, and the pet store for some dog and cat food. On the way home we went by the pumpkin patch, or "pumpkin match" according to Landon. Here are some pics from there: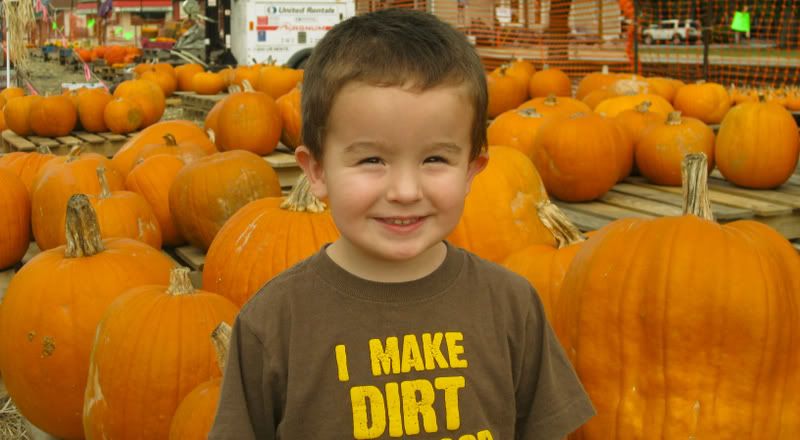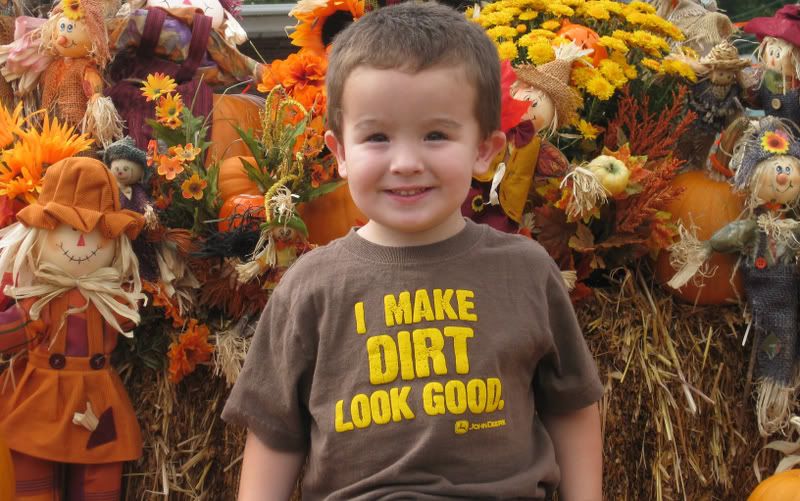 When we got home Landon had to carve his pumpkin. Here are the results: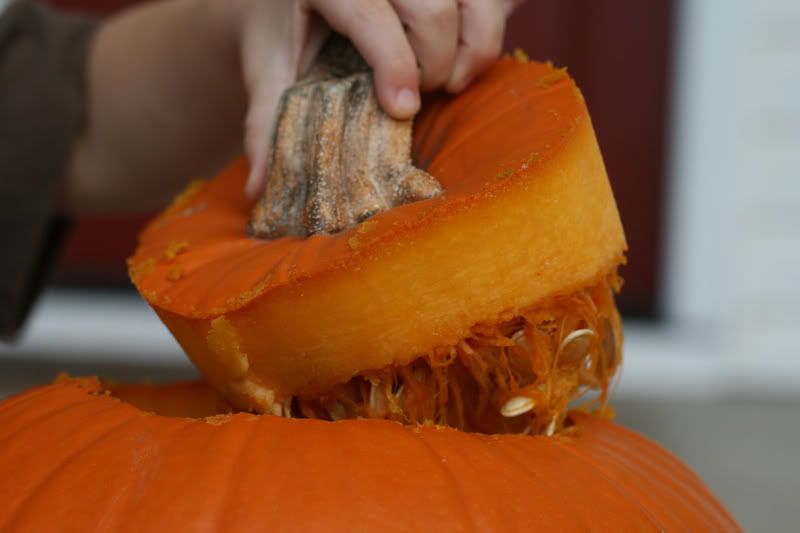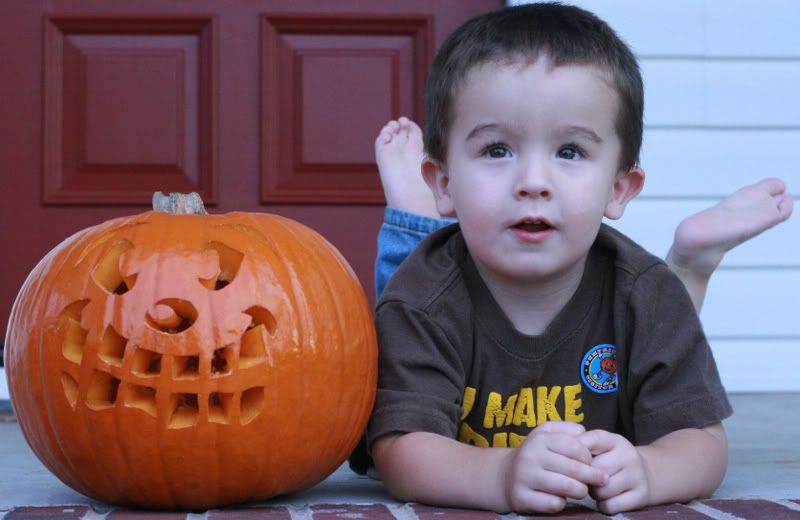 I love Fall and all of the fun things that go along with it!