We finally went apple picking today. We were debating about it this year with me being pregnant and all. I seriously thought all of the walking on uneven ground up and down hills would kill me. It actually didn't since I am alive and kicking! Landon had a blast at the apple orchard and I think he could have stayed there all day had it not been so cold. Here are some pictures:
Next year Jonas will be able to be in front of this sign too!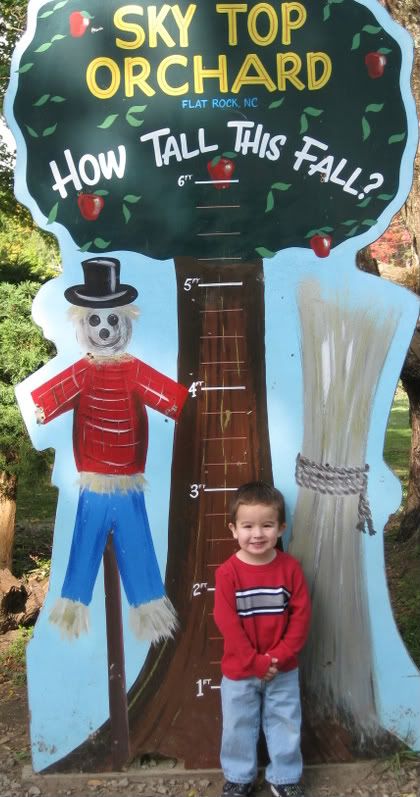 He didn't carry the basket for too long.
Posing in front of a tree. He would not climb into the tree no matter how much encouragement we gave him.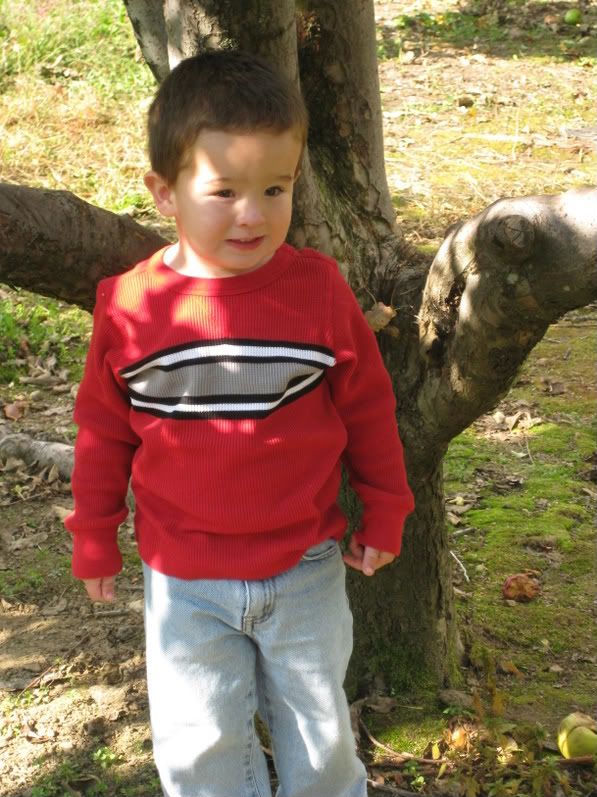 Picking an apple.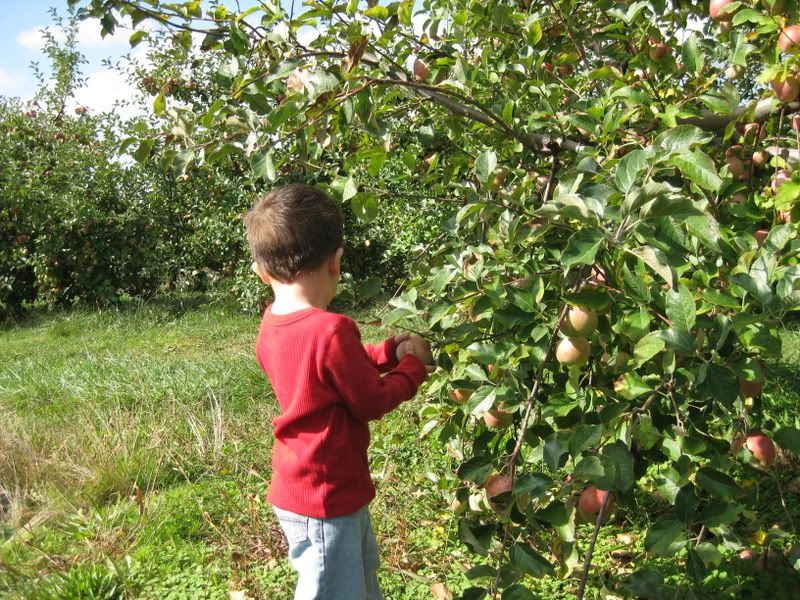 Proud of an apple he had picked.
The pumpkin house.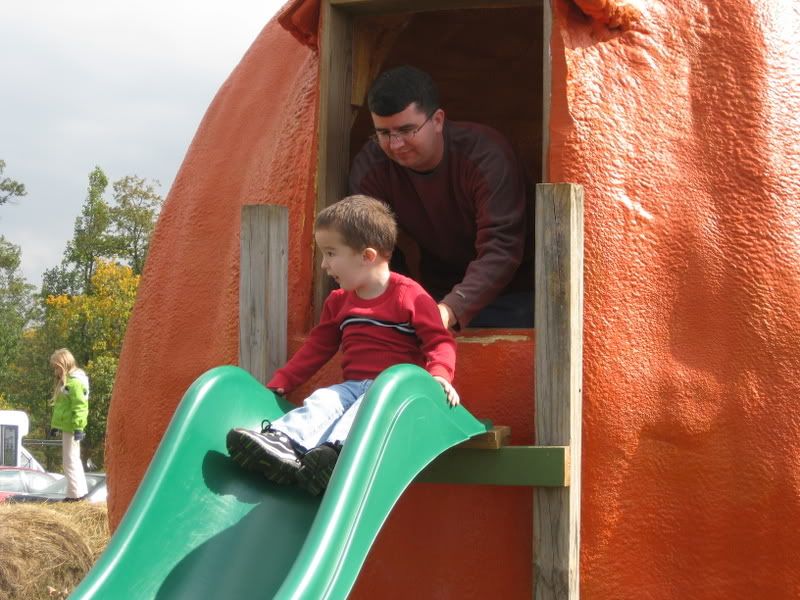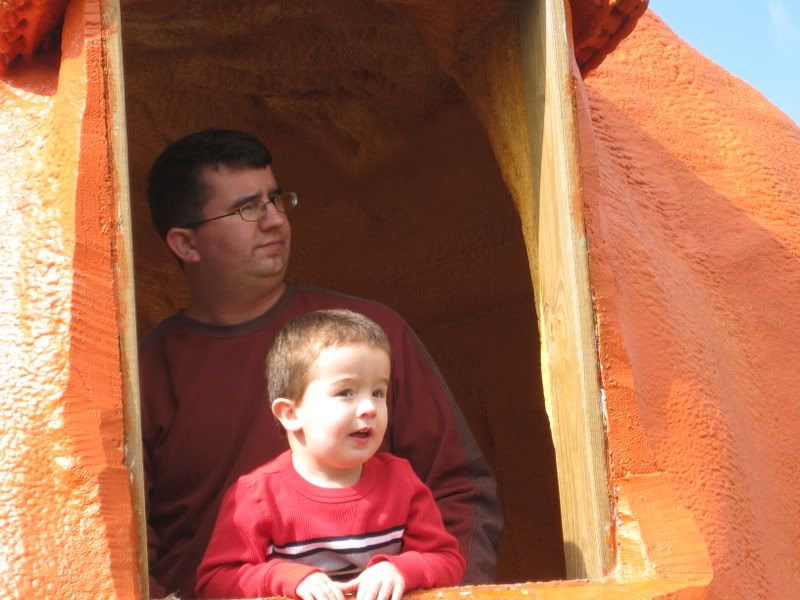 The hay spider.