Make applesauce of course! Yum! We bought 1/2 peck of Granny Smith apples today at the orchard and since I have been craving it, I decided to make applesauce. It is so delish!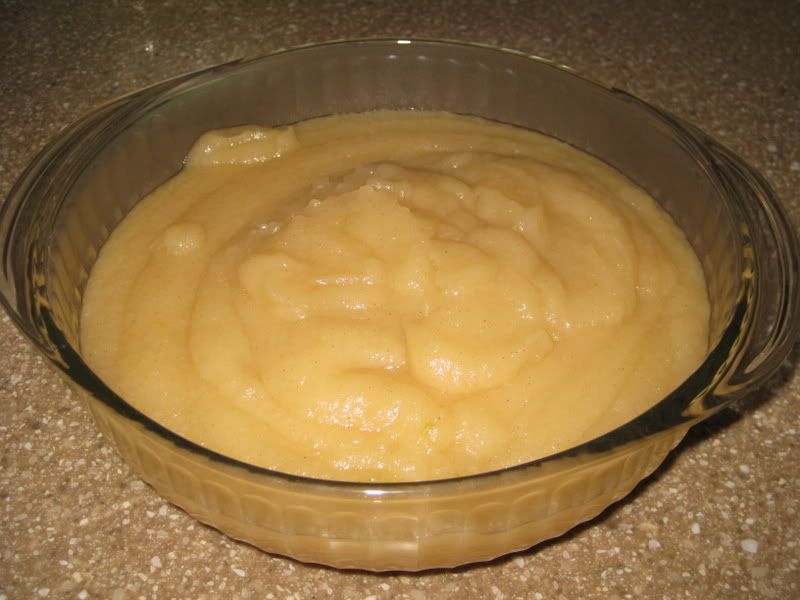 Here's the recipe:
8 to 10 Granny Smith apples, pared, cored and chopped
1/2 to 2/3 cup granulated sugar
1 teaspoon lemon juice
1/4 teaspoon ground cinnamon
1/2 cup apple juice
Combine all ingredients in saucepan; bring to boil. Cover, reduce heat and simmer 30-40 minutes. Stir occasionally. Place in blender to mix.