Jeanna
posted about the ornaments she has for her two boys. I have been wanting to post some of my favorite ornaments since I put the tree up but didn't get the actual inspiration to do so until I saw her post. Here are some of my favorite ornaments...see a theme?
Here is the neatest idea I have ever seen for a snowman ornament. My parents gave it to us from their trip to Tybee Island: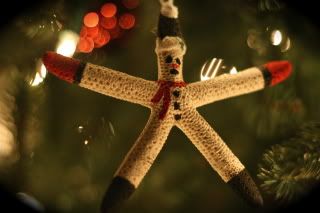 My friend Wendy gave me this ornament. Looks like me huh?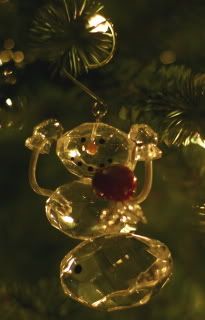 I love this guy just because he is so unique. Last week though he tragically got his leg pulled off by Landon. Thankfully I was able to fix his "Uh-oh!"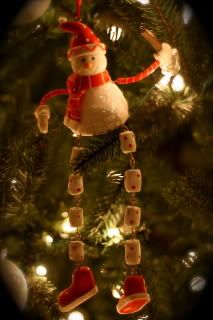 Every tree needs balls. Mine have snowmen on them: