My child is spoiled! There are not other words to describe his Christmas experience this year. He got so many new gifts and is thrilled about all of them. Here are some pictures to give you an idea of how he spent his Christmas:
Here is what Santa left at our house: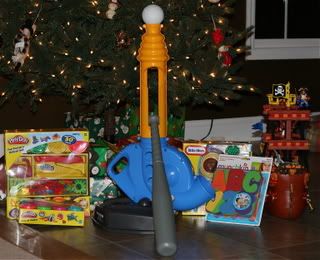 Landon's expression when he first saw what Santa left. He was so cute, he stood there for the longest time just looking until we told him he could go play with his new toys.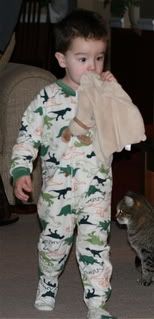 Playing with his favorite, the pirate ship: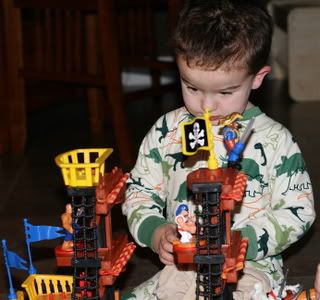 Batter up: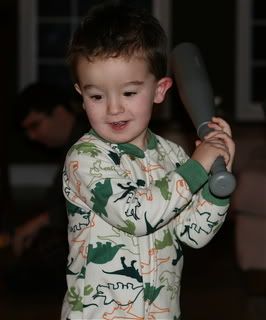 Riding his Big Wheel that Santa left at Grammy's house:
An odd moment...Landon sleeping on the floor. He was exhausted!