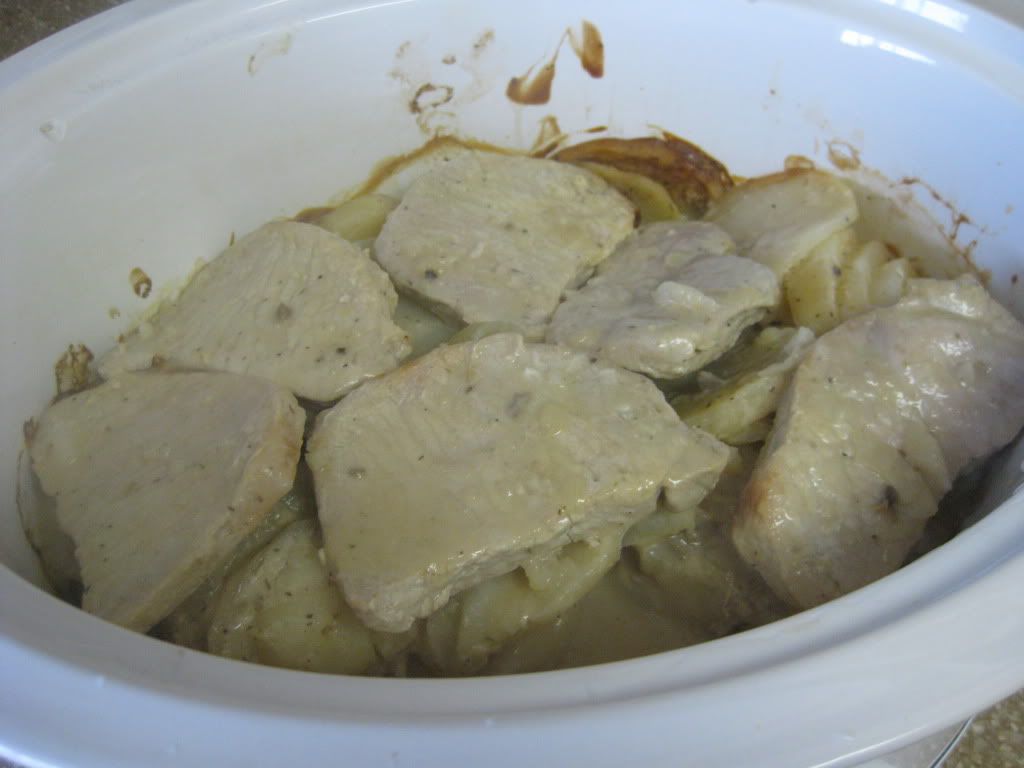 6 4-ounce pork loin chops - trimmed
1 10 3/4-ounce can Campbell's 98% Fat Free Cream of Mushroom Soup
1/4 cup low sodium chicken broth
1 clove garlic - minced, or 1/4 tsp. garlic powder
1/4 teaspoon black pepper
6 medium potatoes -- thinly sliced
1 onion - sliced

In skillet, brown pork chops in 2 tablespoons oil, if desired. Drain fat.
In any size Crockpot Slow Cooker, mix soup, chicken broth, mustard, thyme, garlic, and pepper. Add potatoes and onion, stirring to coat. Place browned pork chops on top of potato mixture.
Cover and cook on LOW for 8 to 10 hours or on HIGH 4 to 5 hours.

Serves 6.

WW Points: 5