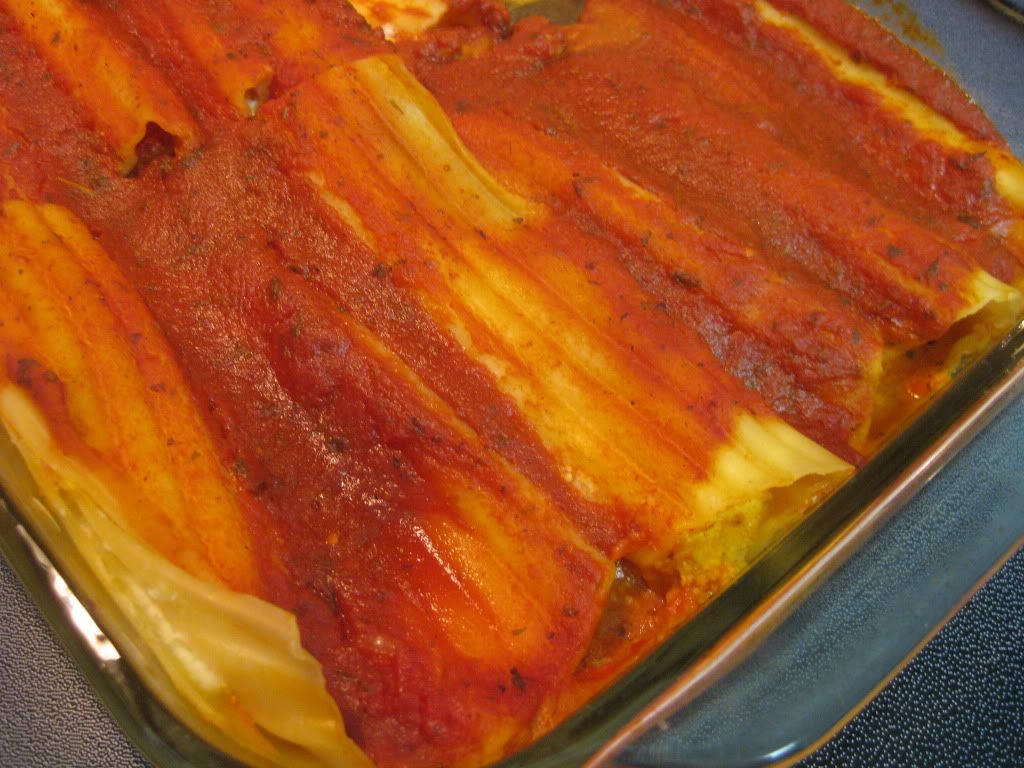 Makes 6 Servings
-1 teaspoon olive oil
-3 garlic cloves, minced
-1 (14 1/2-ounce) can tomato puree
-2 teaspoons dried oregano
-2 teaspoons fresh basil, or 1/2 teaspoon dried
-1/4 teaspoon freshly ground pepper
-1 1/2 cups part-skim ricotta cheese
-1 1/4 cups shredded part-skim mozzarella cheese
-3/4 cup grated Parmesan cheese
-1 large egg, lightly beaten
-1/4 cup chopped fresh flat-leaf parsley
-12 manicotti shells, cooked
1. In a large nonstick skillet over medium heat, heat the oil. Saute the garlic until golden, about 2 minutes. Stir in the tomato puree, oregano, basil, and pepper; bring to a boil. Reduce the heat and simmer, covered, stirring occasionally, about 15 minutes.
2. Meanwhile, preheat the oven to 350 F; spray a 9x13-inch baking dish with nonstick spray.
3. In a medium bowl, combine the ricotta, mozzarella, Parmesan, egg, and parsley. Fill the manicotti shells with the cheese mixture; place in the baking dish. Pour sauce over shells. Bake until browned and bubbling, 30-40 minutes.
WW Points: 8