What a great day! I was able to sleep in a little bit and got a wonderful French Toast breakfast cooked by David. After taking my time getting dressed and getting to actually spend time on my toe nails for once instead of rushing through throwing a new coat of paint on them. David and Landon surprised me with this: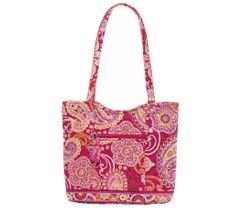 What a great gift! I totally expected David to take me to the store and tell me to pick one out, but he actually went shopping all on his own! After getting dressed, we had a delicious lunch at On The Border. YUM!
I had Steak Fajita Quesadillas. They were so yummy! After leaving there we went shopping. I had to return a shirt to New York and Company and found some other shirts at Target.
For dinner we ate with my parents and had steak, potatoes, rolls, and baked beans. We even had yummy reduced fat brownies. As a present I got this pretty flower: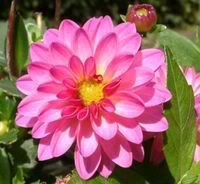 It is now living on my front porch.