We had a great time meeting up with some of the mommys off of iVillage in Atlanta at the gardens. Toney and Olivia came up from Columbia and we rode with them with
Amy
and her girls and mom meeting us at my house and following us. Landon wasn't too sure about riding in a different car at first but quickly realized it wasn't so bad.
From what I could tell, all of the kids has a blast. Here are some pictures from the day:
Here's Chicken Little actually playing in the fountain. I was happy to see that his fear or water is now gone.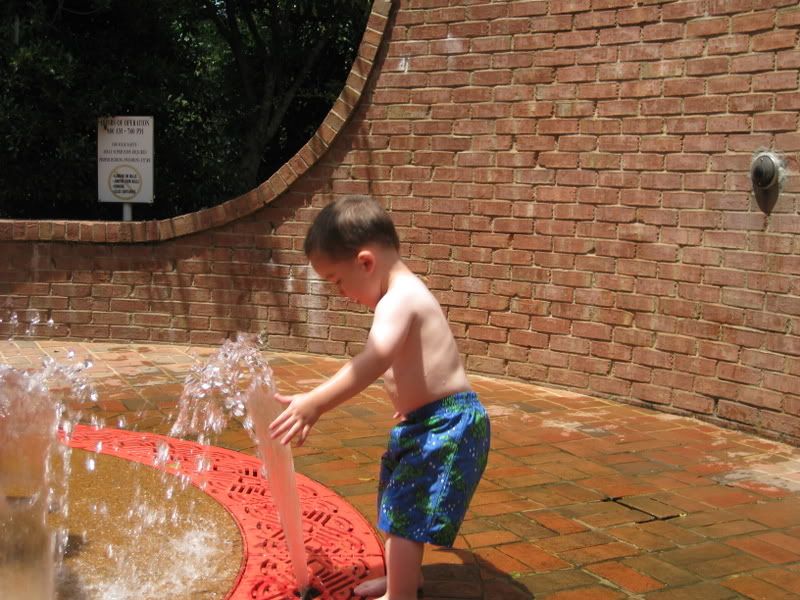 Here's Landon with his lollipop he got for sitting so good during the group picture (see below). He sat there for the longest time as still as he could be with his lollipop.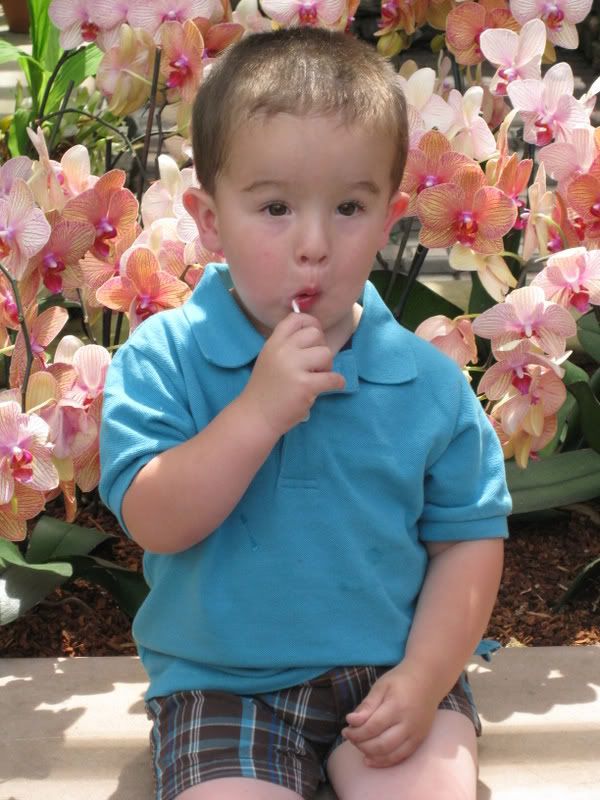 Here's Landon almost as tall as a Day Lily. I cannot believe he is almost 3 feet tall as well.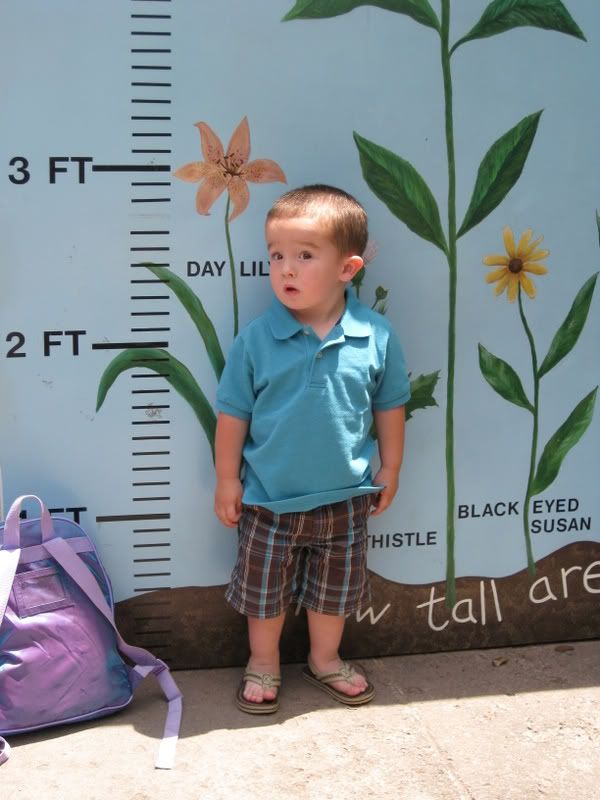 Here's Olivia, Ryan, and Landon waiting patiently for lunch. How good are they?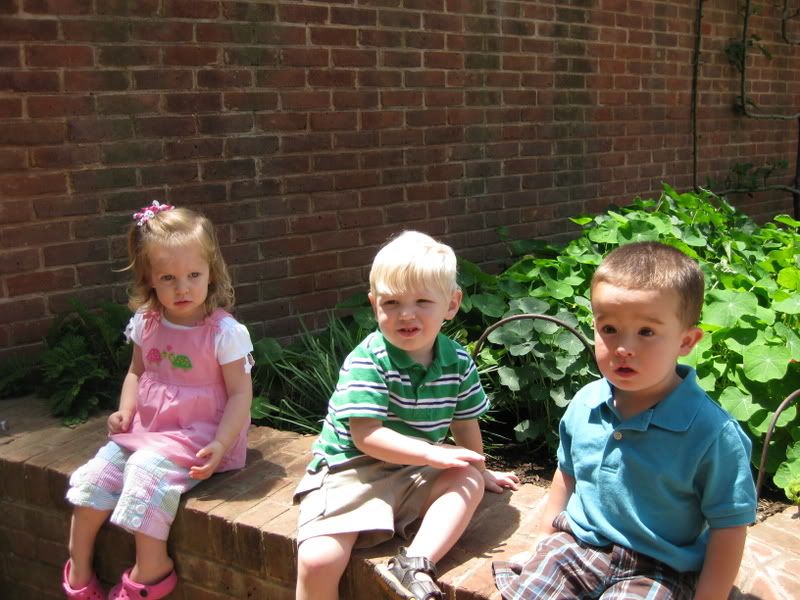 Here's the group picture that everyone sat for waiting on their lollipop.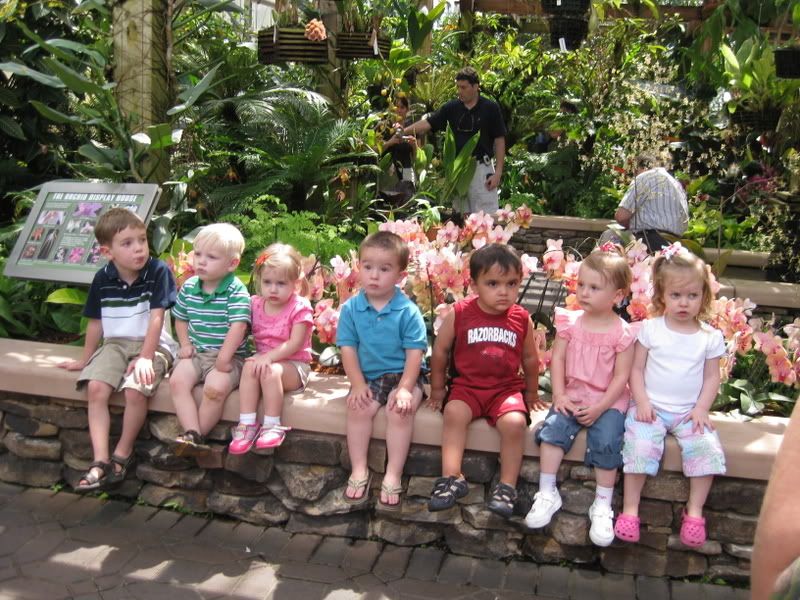 Here's Landon and Lydia in the clubhouse. Lydia "saw" a snake and of course Landon did too. They had a blast in there.