I cannot believe it! The first store I tried and I found this...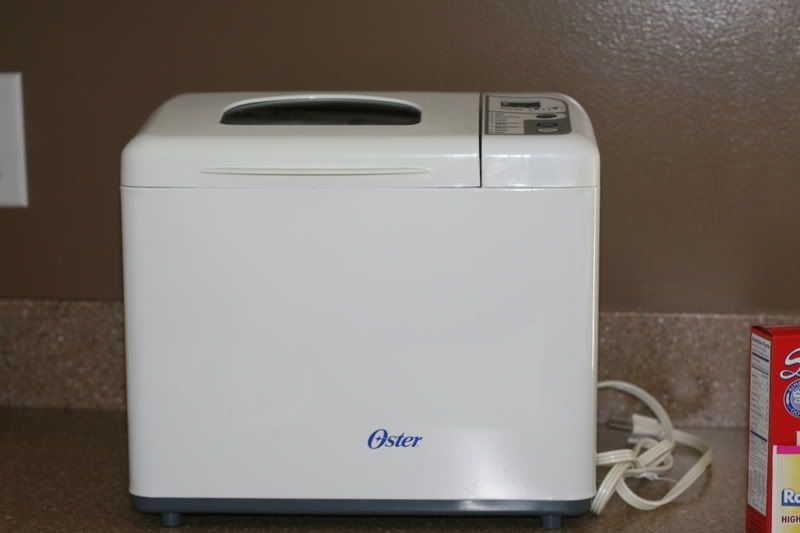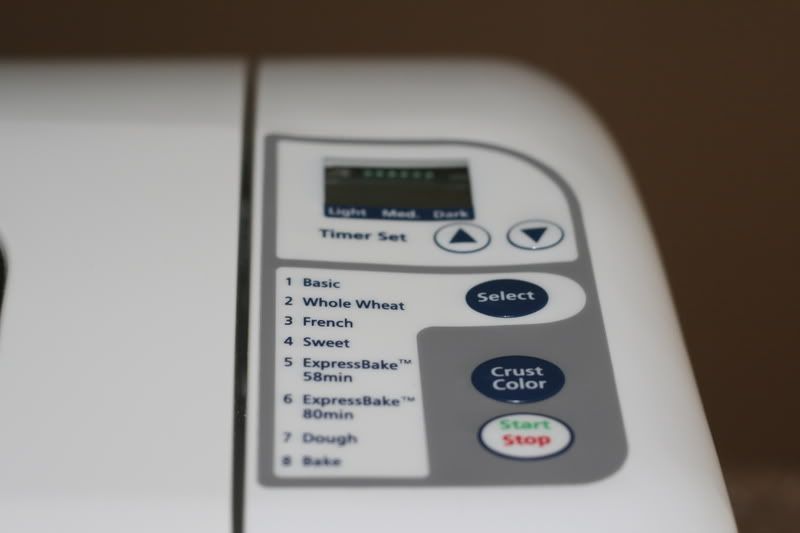 Isn't it pretty? I am in love so far. Other than the odd smell which seems to be gone now that I have made a loaf of bread it seems just like brand new. My mom cleaned it really good for me and you can't tell that I got it used. I made a recipe out of the manual it came with and it turned out so good. Here's the recipe:
Cinnamon-Raising Bread
1.5 pound loaf
1 and 1/4 cup water
2 tablespoons margarine or butter, softened
3 and 1/4 cup bread flour
1/4 cup sugar
1 and 1/2 teaspoon salt
1 teaspoon ground cinnamon
2 teaspoons yeast
Mix-ins
3/4 cup raisins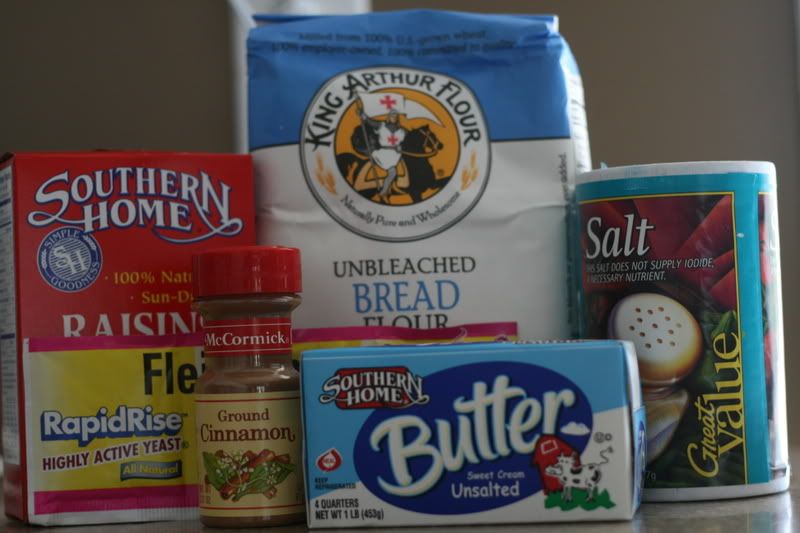 1. Measure and add liquid ingredients to the bread pan.
2. Measure and add dry ingredients (except yeast) to the bread pan.
3. Use your finger to form a well (hole) in the flour where you will pour the yeast. Yeast must NEVER come into contact with a liquid when you are adding ingredients. Measure the yeast and carefully pour it into the well.
4. Follow directions according to your breadmaker.
When the bread machine beeps during the kneading cycle, raise the lid and sprinkle the raisins in, a few at a time, until they are kneaded with the dough.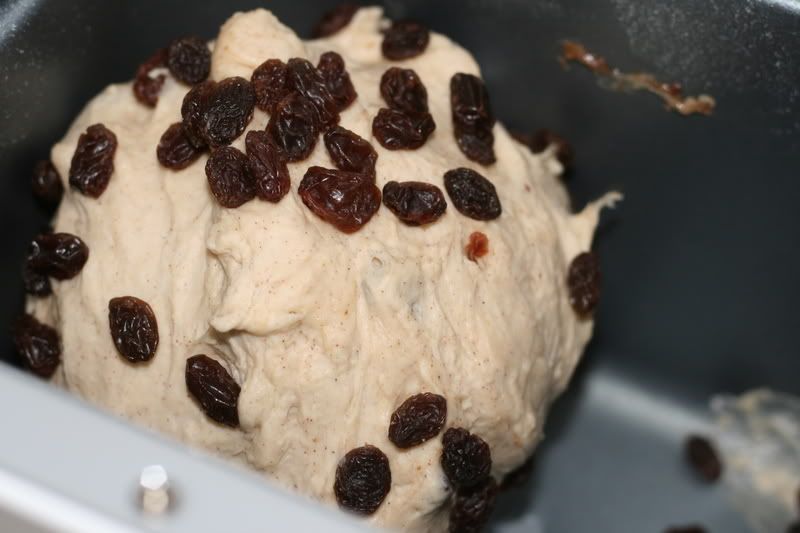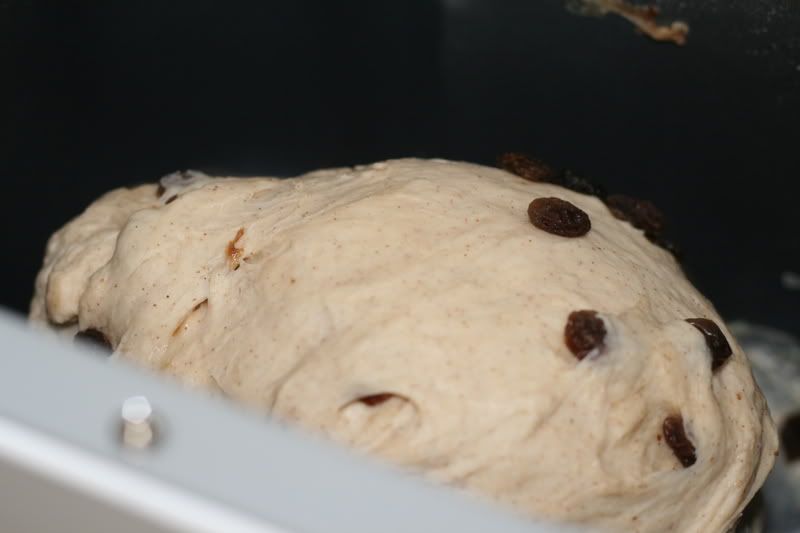 This bread was so good! Especially warm with a glass of milk!