So I figured I would start adding meal ideas to my blog. I am hoping this will inspire me to start cooking more. With the summer coming up I can also venture out and try new recipes. We tried something new tonight that I HAD to blog about because it was so good! We had Jenni-O Turkey Ham for dinner and it was delish!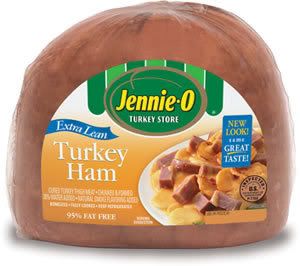 We were hesitant at first but it was really good. Landon thought it was a hot dog cut up so score there! He had 3 servings! The best part is the nutritional information:
Nutrition (per serving)
Serving Size 56 g
Calories 70
Calories From Fat 30
Total Fat 3.0 g
Saturated Fat 1.0 g
Trans Fat .0 g
Cholesterol 35 mg
Sodium 500 mg
Total Carbohydrates 1 g
Dietary Fiber 0 g
Sugars 1 g
Protein 9 g
Vitamin A 0 %
Vitamin C 2 %
Iron 4 %
Calcium 0 %
In addition, we had green beans brought to you by...

We also has Spanish Rice. It was really easy to make! Put a can of cubed tomatoes in juice in a saucepan with a little bit of salt and pepper and let them simmer for a little while.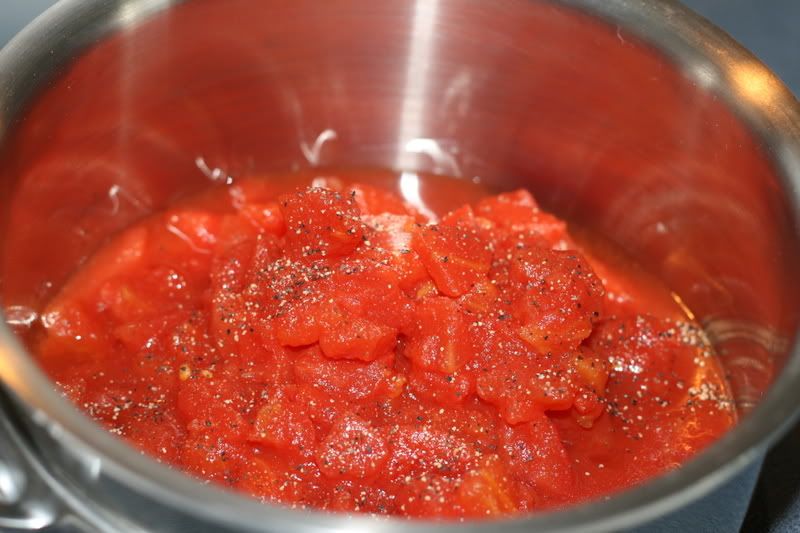 Next take 1 1/2 cups rice and add the tomatoes + water (tomatoes and water should equal 2 1/4 cups) and mix them together.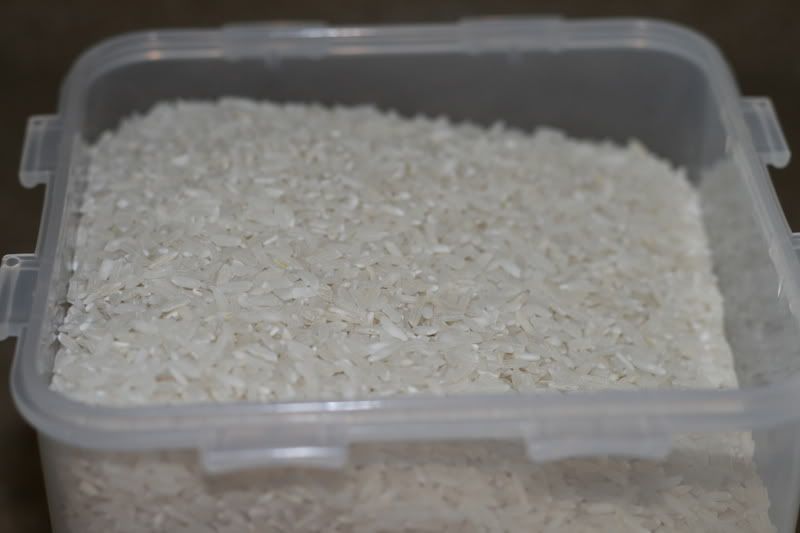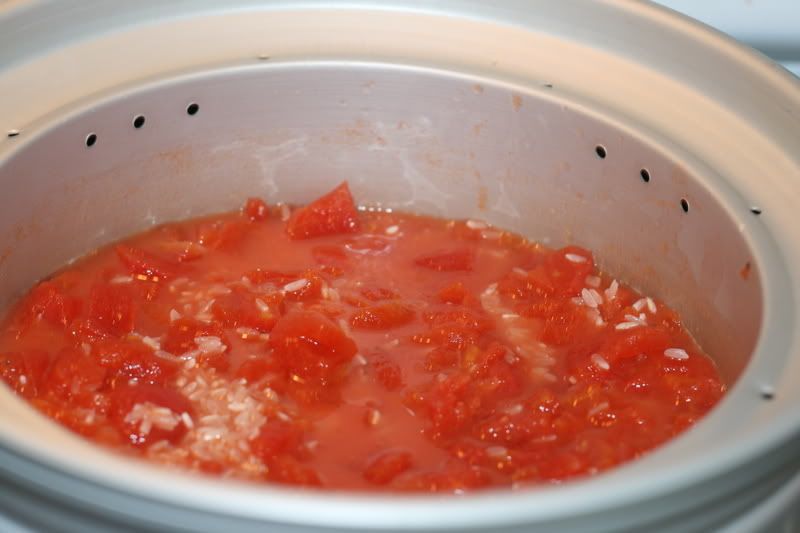 I used a rice steam and after about an hour I ended up with this:
Serve it all up and you have a good meal!