This looks so yummy and it puts fajitas (which I like) in lasagna form.
You will need:
1 pound ground beef
29 oz tomato sauce
1 pouch fajita mix
1 bell pepper
1/2 onion
2 cups cheese
8 lasagna noodles
1 Tbs. olive oil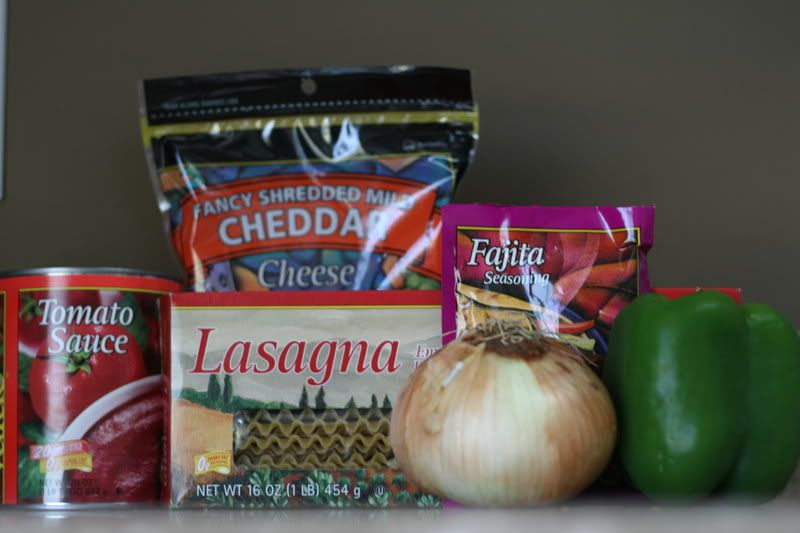 1. Preheat oven to 350. Brown ground beef and drain and rinse well.
2. Mix browned ground beef with tomato sauce and fajita mix. Cook until boiling and then simmer while completing step 3.
3. Cut bell pepper and onion into small pieces and saute using olive oil.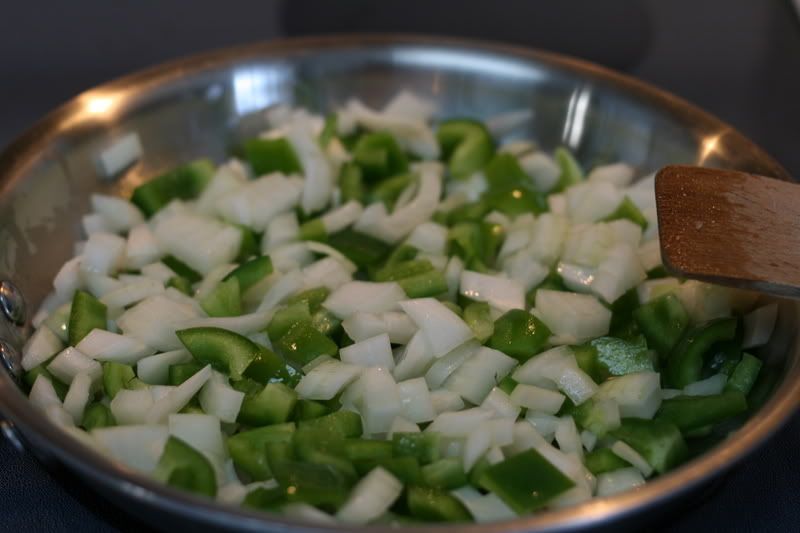 4. Spray a 13x9 dish with cooking spray. Spread 1 cup of the sauce/meat mixture in the bottom of the dish.
(sorry the picture is blurry)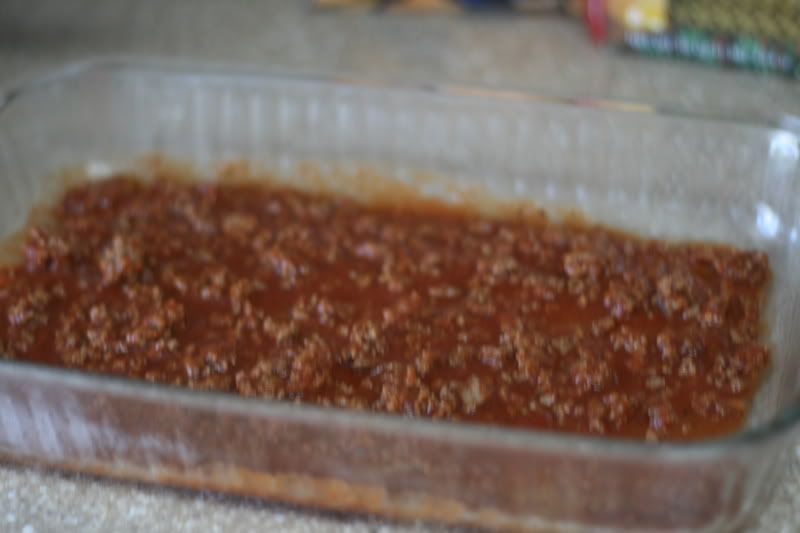 5. Place 4 noodles over the mixture.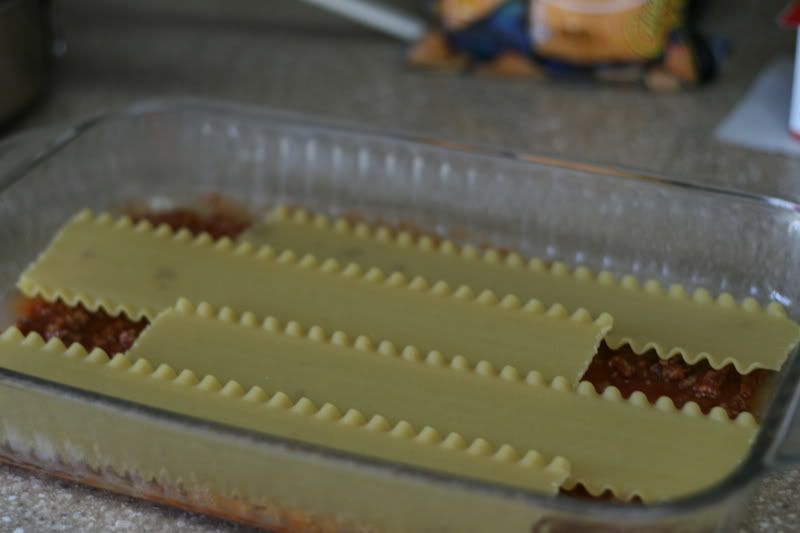 6. Place 1 cup of sauce/meat mixture over the noodles.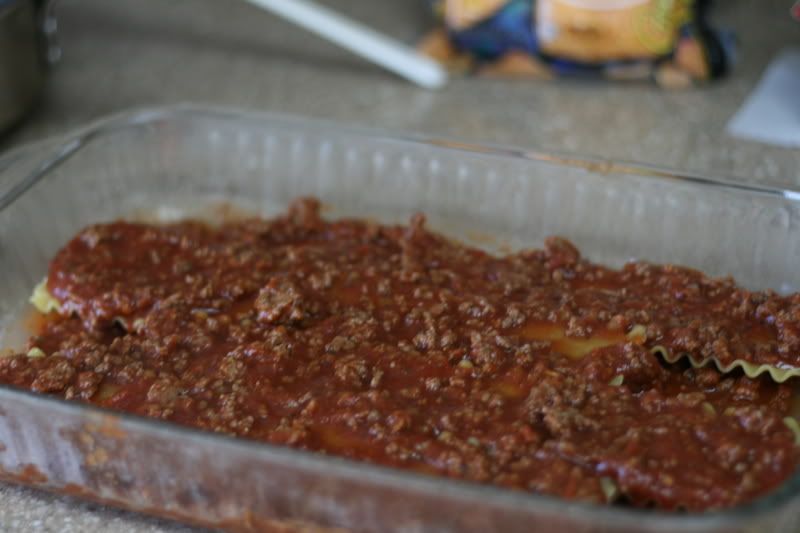 7. Spread the bell pepper and onion over the mixture.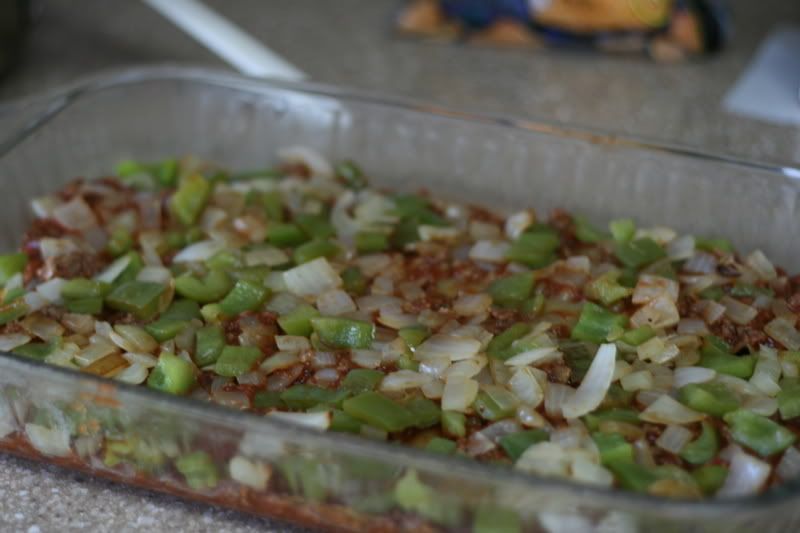 8. Cover the bell pepper and onion with 1 cup cheese.
9. Cover the cheese with 4 noodles.
10. Cover the noodles with remaining sauce/meat mixture.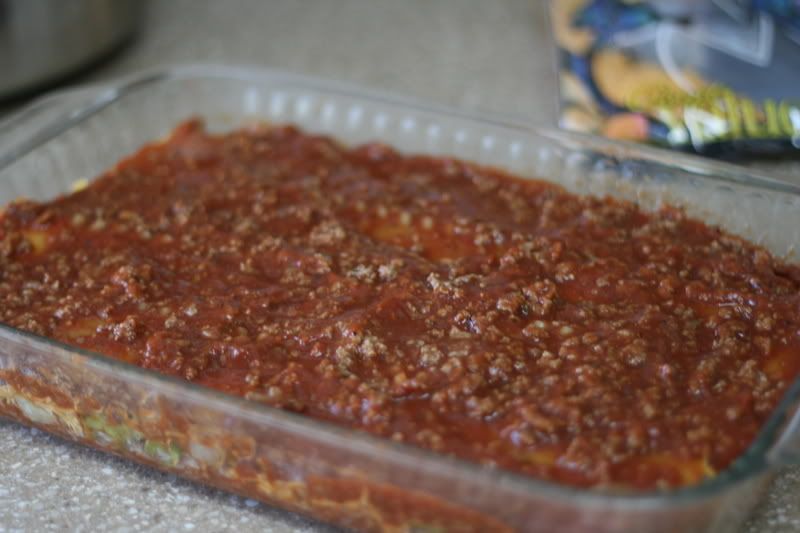 11. Spread 1 cup cheese on top.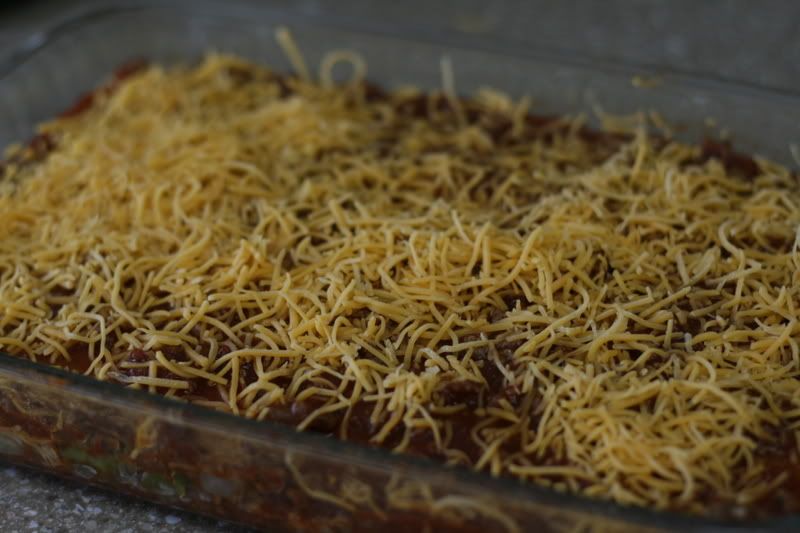 12. Cover with foil and bake for 30-45 minutes on 350. Let sit for 15 minutes before cutting.