The ingredients:
1 lb. ground beef
1 can black beans, rinsed, drained
1 can pinto beans, rinsed, drained
1 can stewed tomatoes, undrained
1 envelope taco seasoning mix
2/3 cup water
3/4 cup cheese
3 spinach flavored flour tortillas cut into strips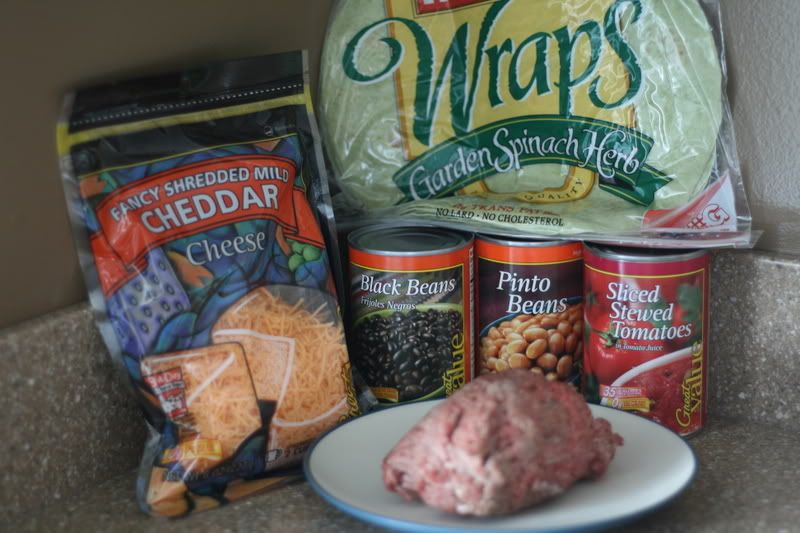 1. Heat oven to 350. In 12-inch skillet, cook beef over medium heat 8 to 10 minutes, stirring occasionally, until brown; drain. Stir in black beans, pinto beans, tomatoes, taco seasoning mix, and water. Cook 2 to 4 minutes, stirring occasionally, until heated through. Stir in 1/2 cup of the cheese.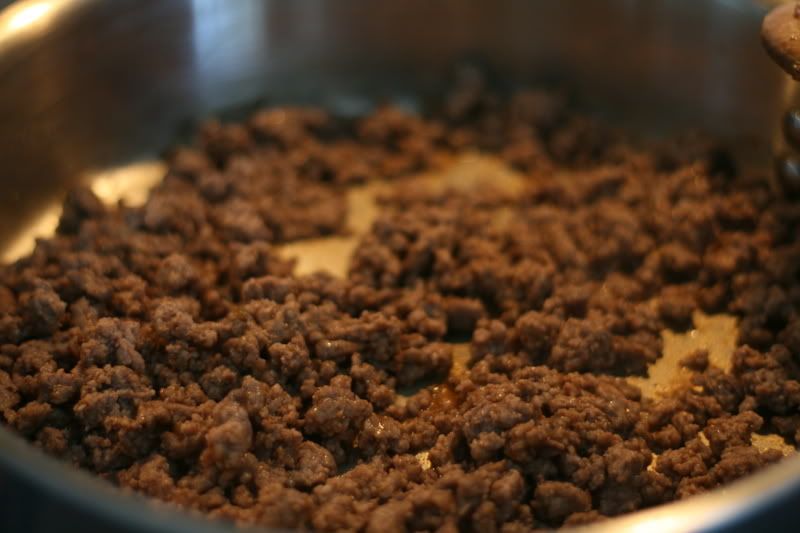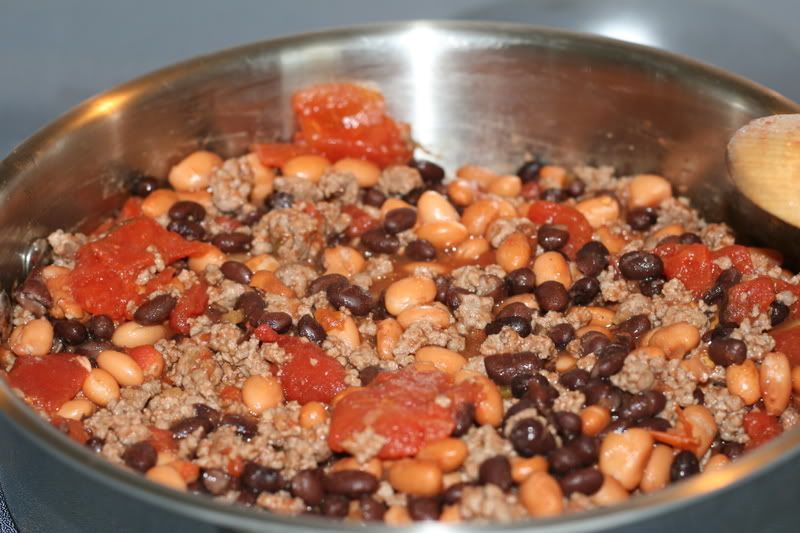 2. In 8-inch square glass baking dish, spread 2 cups of the beef mixture. Top with half of the tortilla strips. Spoon half of the remaining beef mixture over tortilla strips. Add remaining tortilla strips; top with remaining beef mixture.
3. Bake uncovered about 30 minutes or until bubbly and heated through. Sprinkle with remaining 1/4 cup cheese. Bake about 5 minutes longer or until cheese is melted. Cut into squares. 6 servings.
Nutritional Info
Calories: 395
Fat: 9 g
Cholesterol: 45 mg
Sodium: 890 mg
Carbohydrate: 56 g
Fiber: 13 g
Protein 35 g
Vitamin A: 18%
Vitamin C: 10%
Calcium: 24%
Iron: 36%