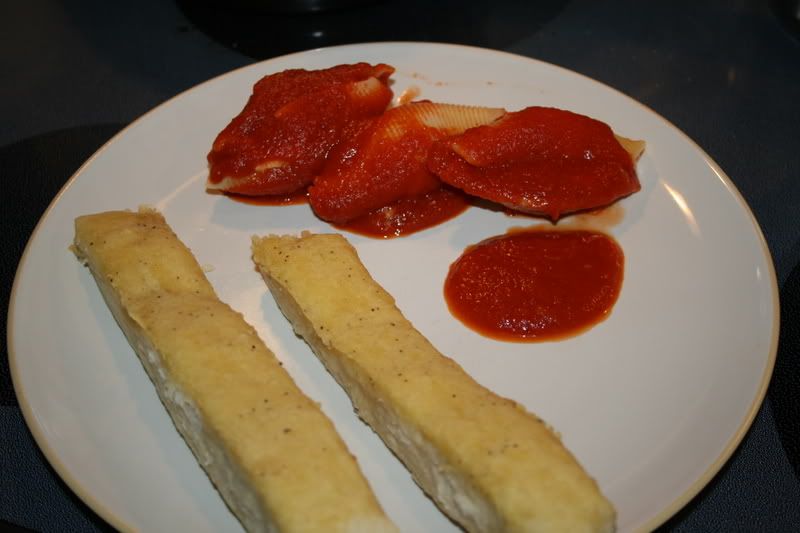 Ingredients:
16 jumbo pasta shells
1 (15-ounce) container fat-free ricotta cheese
1/2 cup shredded mozzarella cheese
1 large egg, beaten
parsley
oregano
basil
garlic powder
spaghetti sauce
1. Cook pasta shells according to directions and allow to cool.
2. Mix ricotta cheese, mozzarella cheese, egg, parsley, oregano, basil, and garlic powder together.
3. Stuff mixture into cooled shells.
4. Place shells in greased pan and cover with spaghetti sauce.
5. Cover and cook at 350 for 30 minutes.
Pair this with breadsticks made from the
pizza dough recipe
posted a while back. Top with garlic butter and pair with a salad and you are ready for dinner!