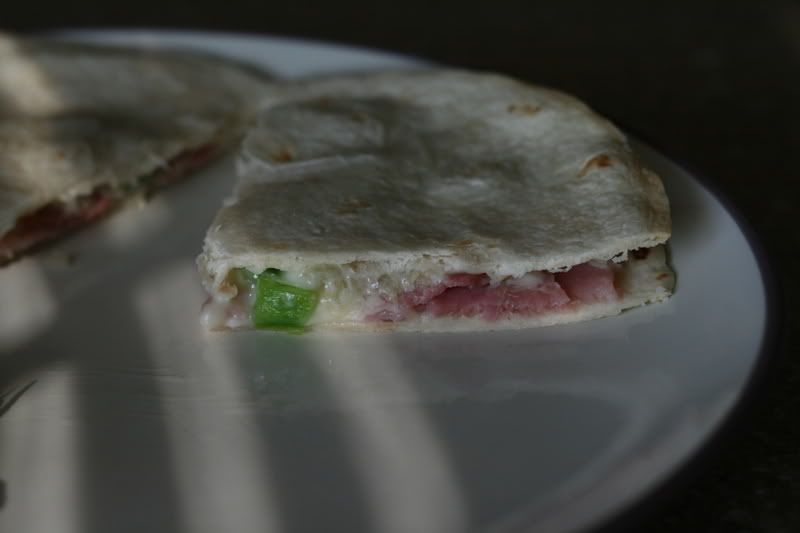 The ingredients:
4 flour tortillas
2 teaspoons fat-free mayonnaise
3 oz thickly sliced cooked ham, cut into strips
1 can (8oz) crushed pineapple, well drained
1/2 cup chopped green bell pepper
1/4 cup finely shredded mozzarella cheese (1 oz)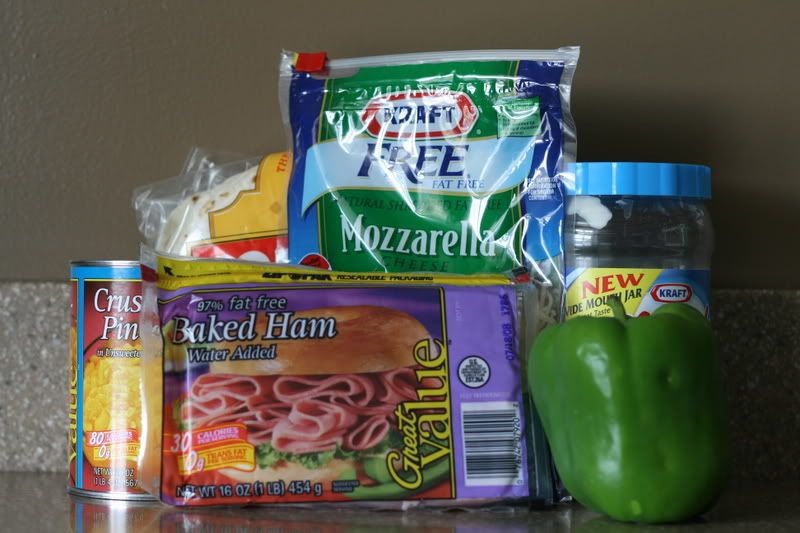 1. Spread tortillas with 1 teaspoon of mayonnaise.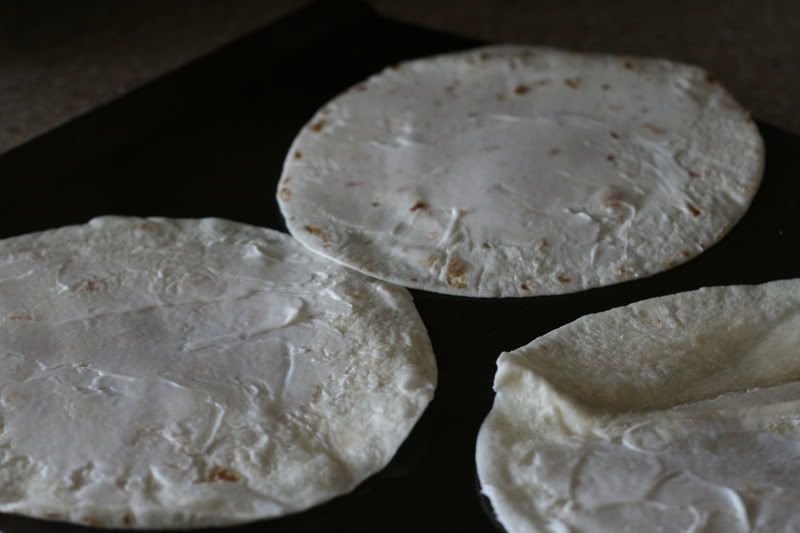 2. Top with ham.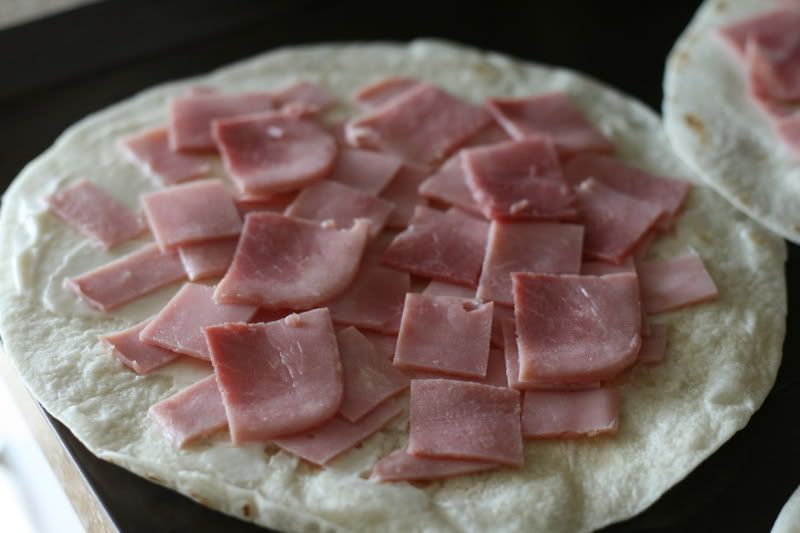 3. Top with green bell pepper.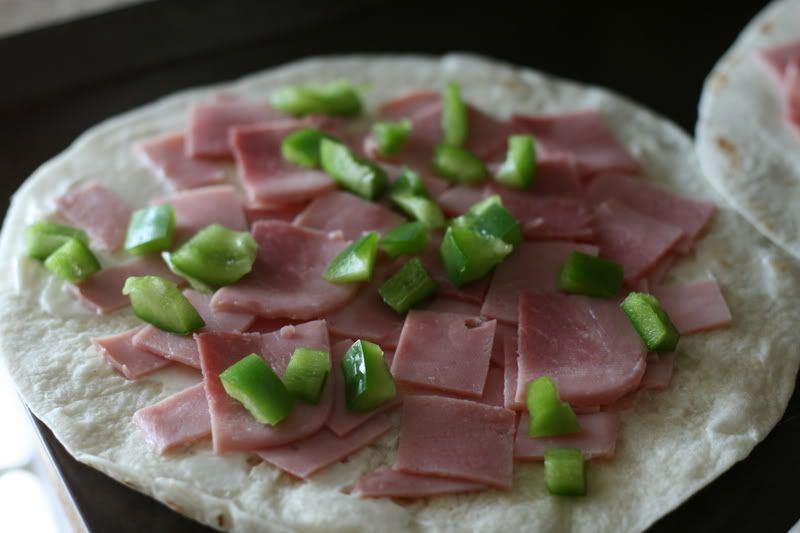 4. Top with pineapple.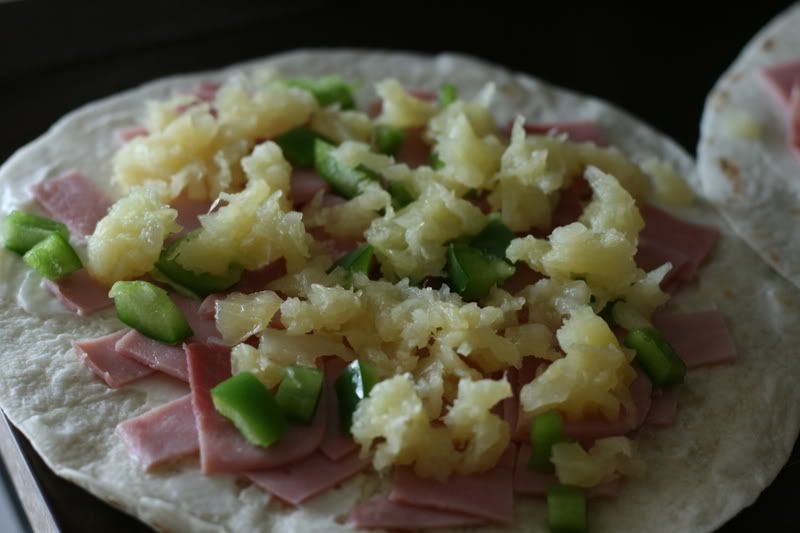 5. Top with cheese.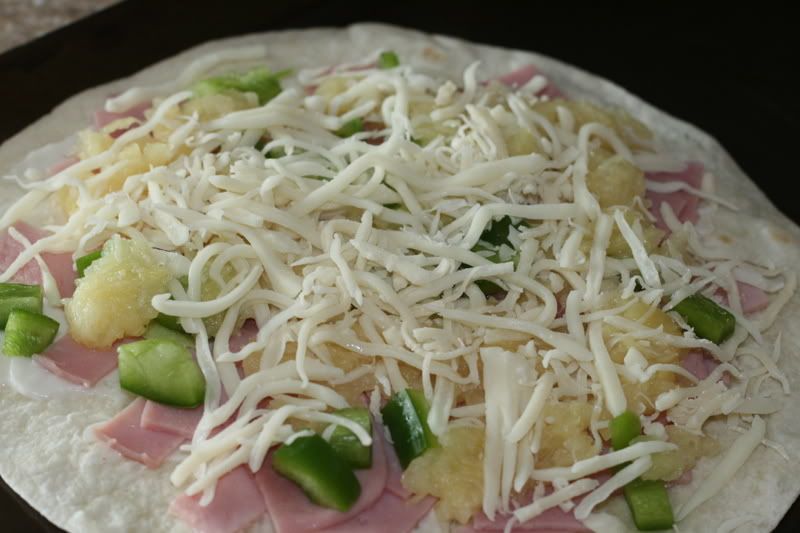 6. Put tortilla on top and bake on 350 until cheese is melted (about 10 minutes).
Nutritional Info:
Calories: 390
Fat: 10g
Cholesterol: 30 mg
Sodium: 940 mg
Carbohydrate: 57 g
Dietary Fiber: 4 g
Sugars: 18 g
Protein: 19 g