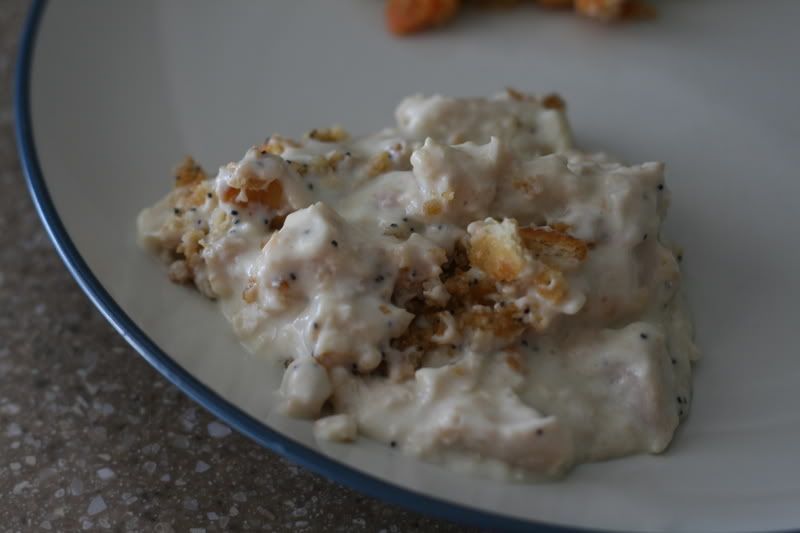 This was delish!
Ingredients:
2 cups cooked chicken
1 can cream of chicken soup
1 1/2 cups sour cream
8 oz. crushed Ritz crackers
1/2 cup melted butter
1 Tbsp. poppyseeds
1. Melt butter and add crushed crackers and poppyseeds to make a topping.
2. Mix chopped chicken, soup, and sour cream in a bowl.
3. Add 1/2 of the topping mix and put it in a baking dish.
4. Top with remaining topping mix.
5. Bake at 350 for 30 minutes.