The ingredients:
1 pkg. (8 oz.) fusilli pasta- I used tri-color rotini
1/2 cup Italian dressing- I used more because I like things with more dressing
1 lb. chicken breasts
2 cups broccoli florets
1 large red pepper, chopped- I used green because they cost 1/2 as much
1 small onion, thinly sliced
1 Tbsp. chipped fresh parsley- I didn't use this
1/4 cup grated parmesan cheese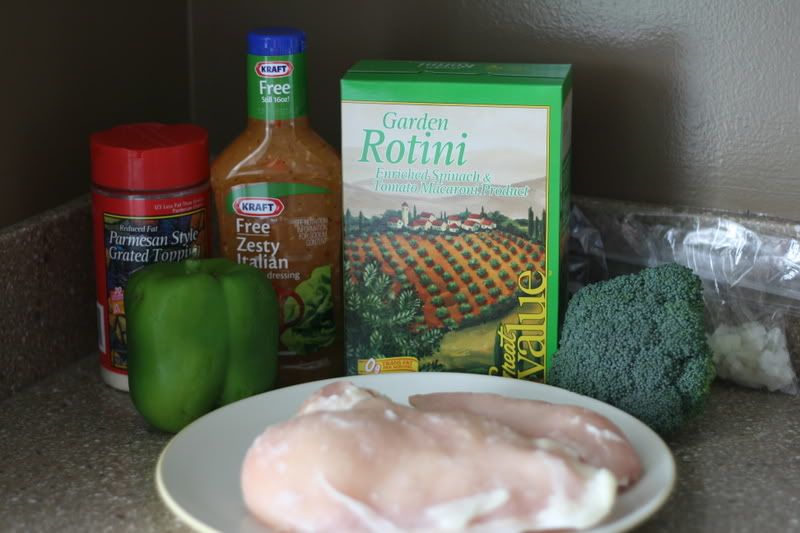 1. Cook the chicken. I boiled it, but you could grill or bake it.
2. Cook pasta.
3. While pasta is cooking, put 1/4 cup Italian dressing in a skillet. Add chicken. Let this cook about 5 minutes.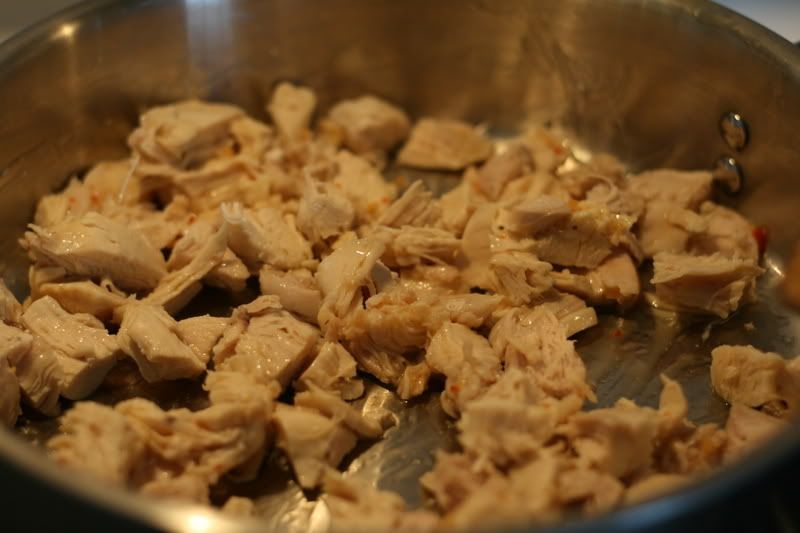 4. Add broccoli, pepper, onion, and parsley to chicken and cook 5 more minutes or until vegetables become tender.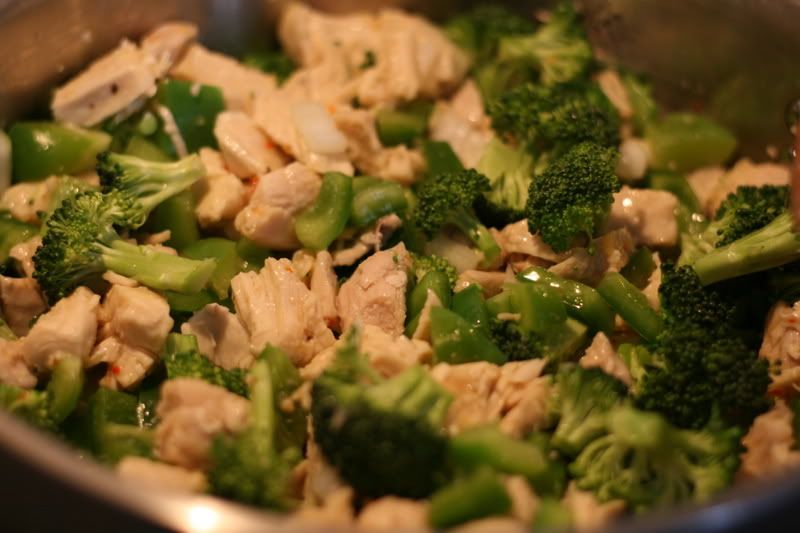 5. Drain pasta. Mix chicken mixture with pasta and remaining Italian dressing and parmesan cheese.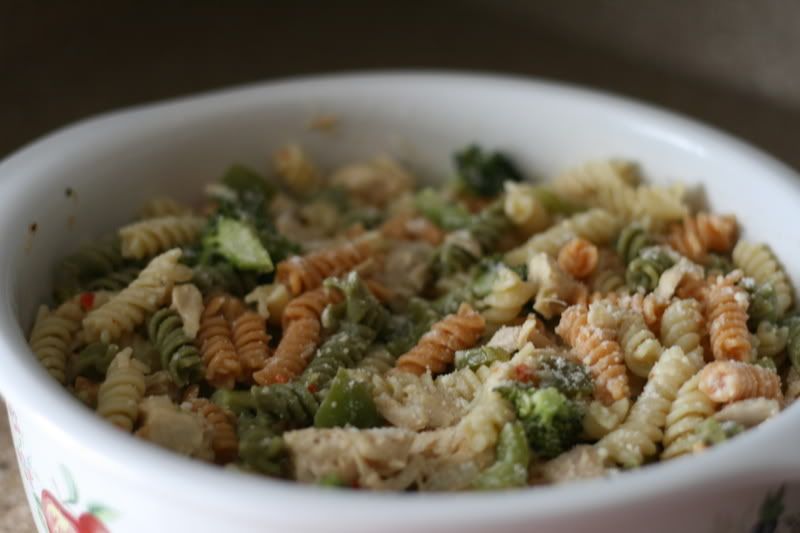 Makes 6 servings, 1 cup each
Calories: 440
Fat: 9g
Cholesterol: 75 mg
Carbs: 52 g
Fiber: 4 g
Sugars: 7 g
Protein: 36 g
Vitamin A: 50%
Vitamin C: 90%
Calcium: 15%
Iron: 20%