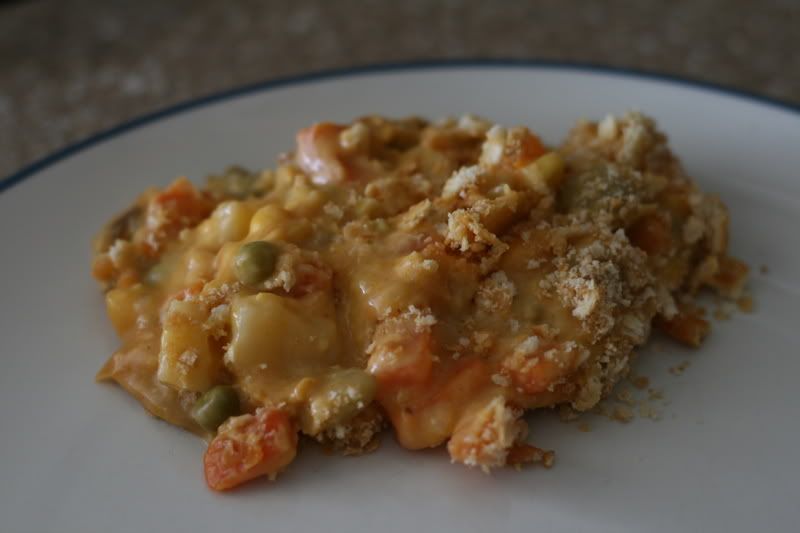 This was okay...I used the wrong kind of soup (which is why it is orange) so it had a really strong taste. It would have been better had I used the kind of soup the recipe called for.
Ingredients:
2 cans Veg-All
1 cup grated cheese
1 can water chestnuts (I didn't put these in)
1 stick margarine, melted (I used the spray butter and just coated the top with it)
3/4 cup mayonnaise
1 can cream of mushroom soup (I used golden mushroom..BIG mistake)
1 onion, chopped
1 1/2 packages Ritz crackers, crushed (I used much less....maybe 1/2 pack)
Mix all ingredients together except margarine and Ritz crackers. Pour into casserole dish. Sprinkle crackers on top. Pour melted margarine over crackers. Bake at 325 for about 45 minutes or until golden brown.