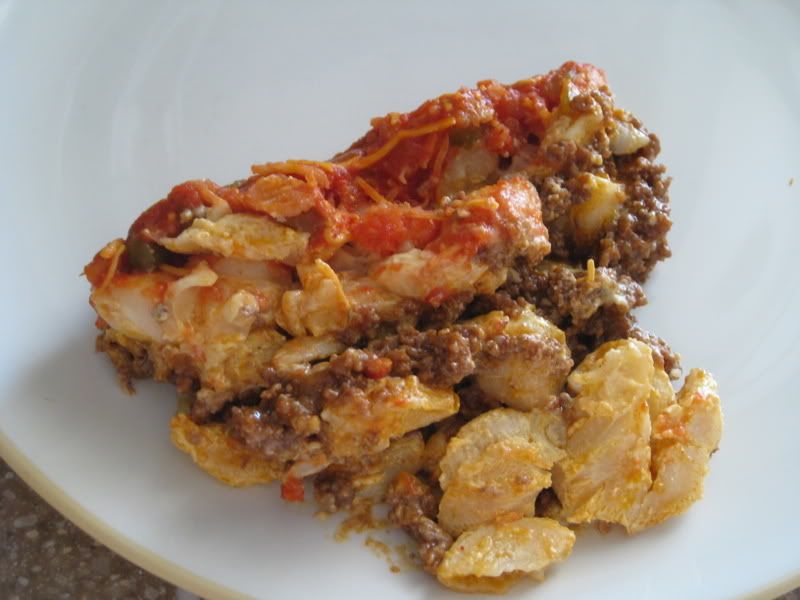 Ingredients:
1 pkg. Kraft Deluxe Macaroni and Cheese Dinner
1 lb. ground beef
1 pkg. taco seasoning
3/4 cup water
3/4 cup sour cream
1 1/2 cups cheddar cheese
1 cup salsa
Preheat oven to 400F. Prepare dinner as directed on package. While macaroni is cooking, brown meat; drain. Add taco seasoning mix and water to meat; simmer 5 min.
Stir sour cream into prepared dinner. Spoon half of the dinner mixture into 8-inch or 9-inch round baking dish; top with layers of the meat mixture, 2 cup of the cheese and remaining dinner mixture. cover.
Bake 15 min. Top with salsa and remaining 1/2 cup cheese. Bake, uncovered, an addition 5 min or until cheese is melted.
Makes 6 servings, 1 cup each
Jazz it up: For extra crunch, prepare and bake as directed, topping with 1/2 cup coarsely crushed tortilla chips along with the salsa and cheese.