Wonder where we have been? We left on Thursday and headed up to Asheboro, NC to go to the
North Carolina Zoo
. We had a blast there. We spent the night Thursday and got up early Friday and headed to the zoo before heading home. Here are some pictures with captions highlighting some of the fun we had: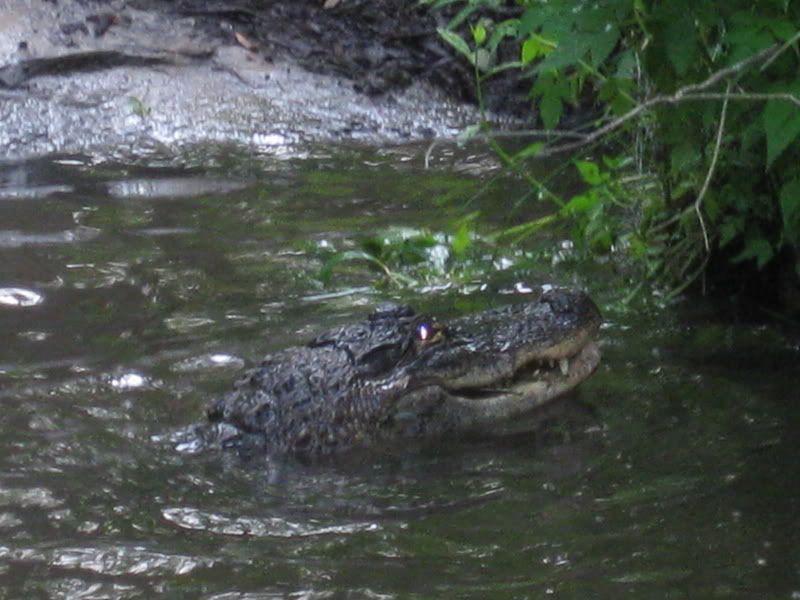 Here is one of the many alligators we saw shortly after getting to the zoo. There were probably about 8 of these suckers in the water right under our feet! They were being fed when we got there and I am thankful they liked chicken and fish rather than us!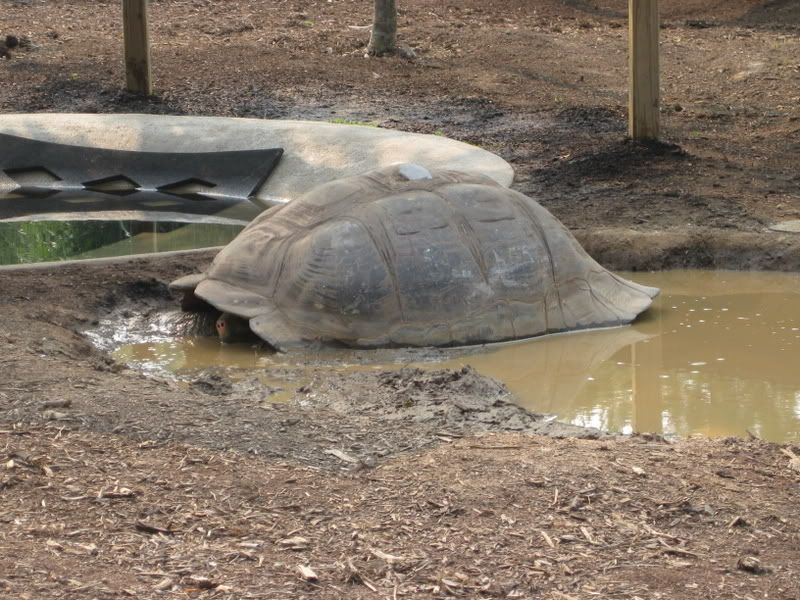 Next we saw the big tortoise. Landon looks for the big tortoise at every zoo we go to. He LOVES watching these even though they do very little.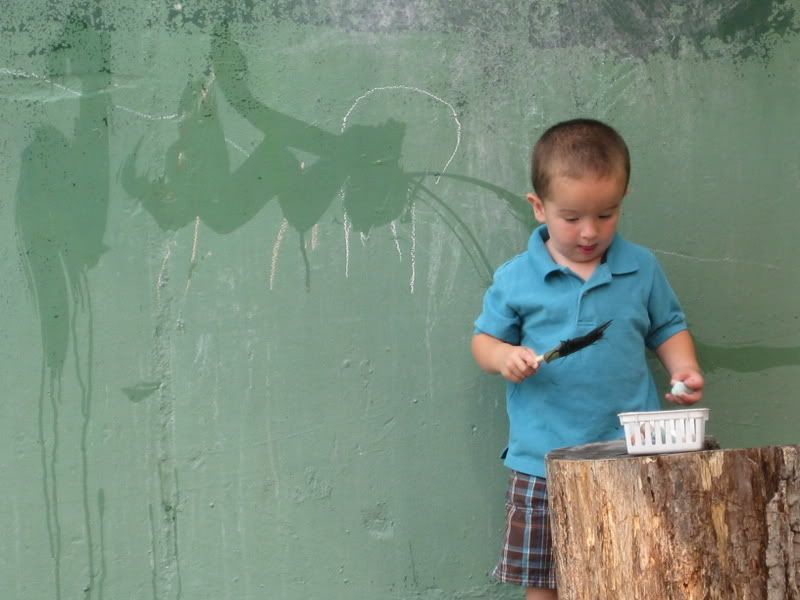 In the children's section they had a huge wall with chalkboard paint on it for kids to draw on. Landon liked the paintbrushes they had to clean the board off with when done.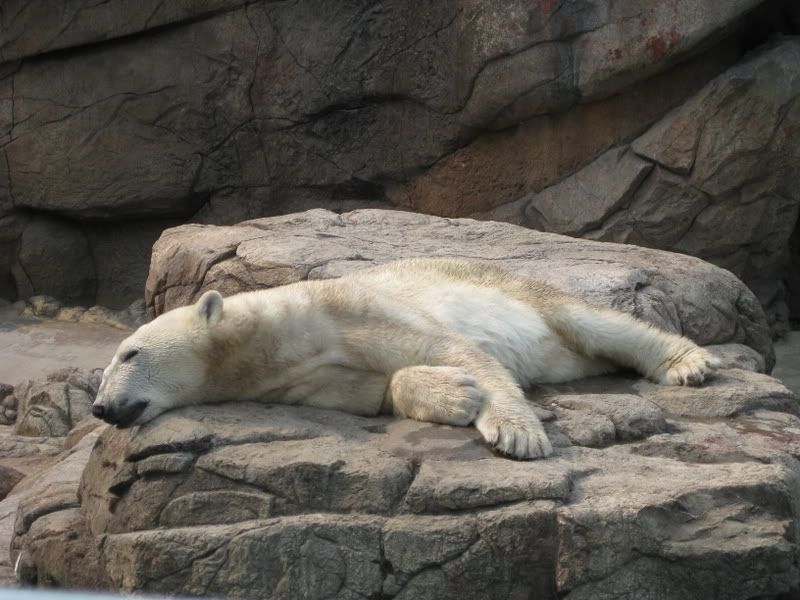 This polar bear was so cool! It has been a long time since David and I had seen a polar bear in real life. This polar bear was actually rescued from a Mexican circus and brought to the NC zoo.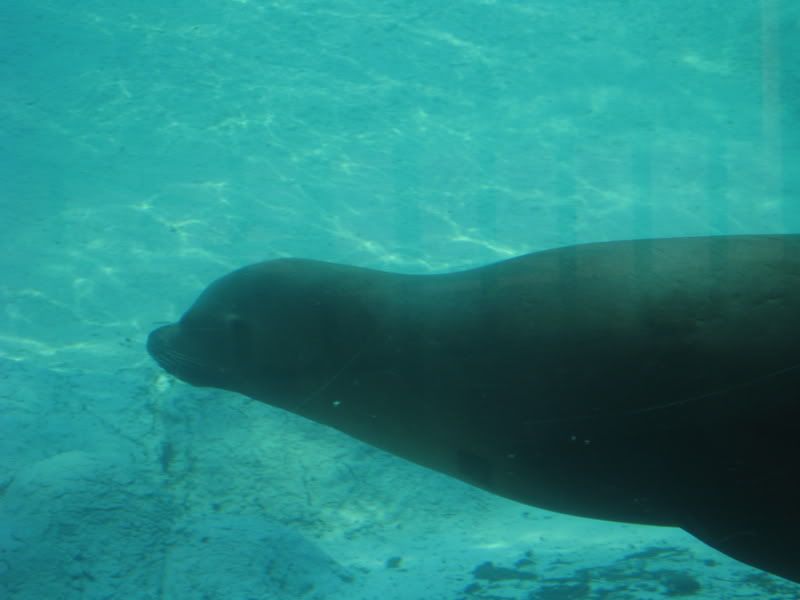 Next were the seal lions. Landon wasn't so sure about them.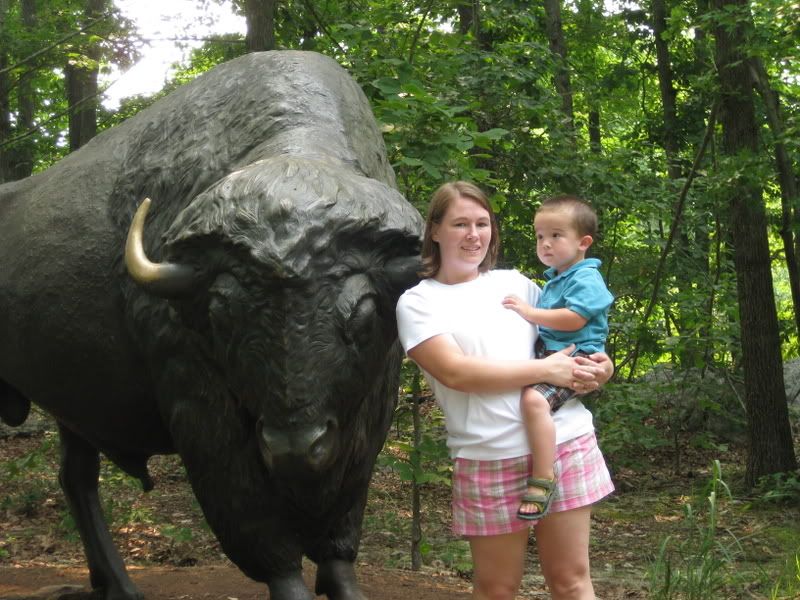 I am so surprised we got this shot! Landon rarely wants to get near statue type things but he let us take a picture next to the big buffalo!
Here's a real buffalo. I am guessing he looks so bad because he was shedding his hot fur.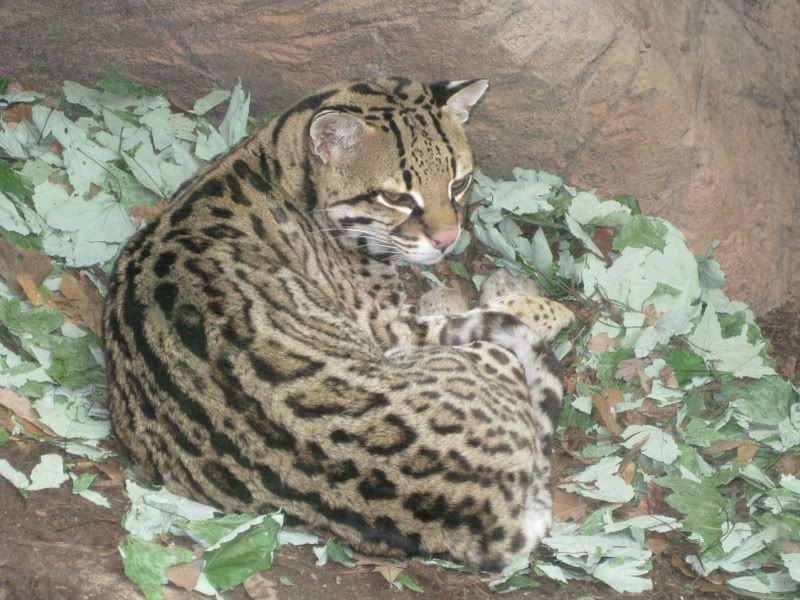 Here's an Ocelot. It was right next to the glass and just sat and watched us.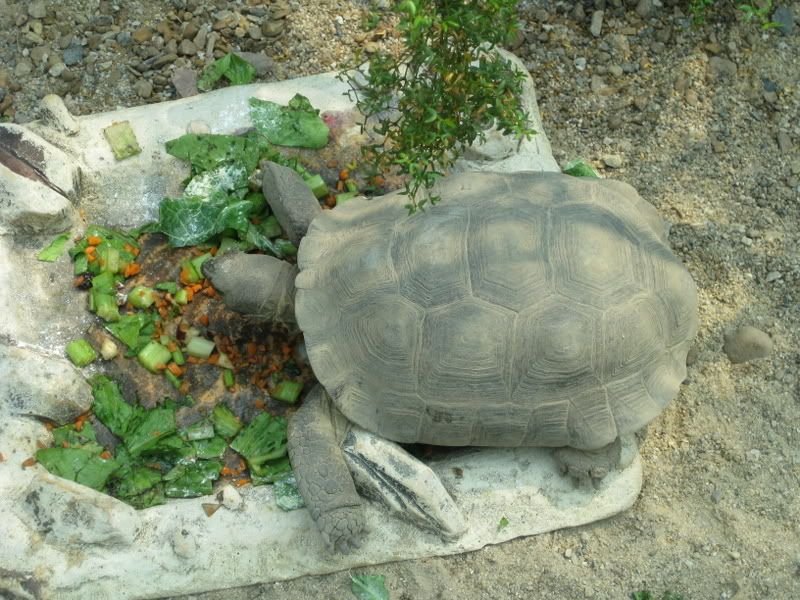 Here's a turtle enjoying lunch!
Here's Landon on the carousel. He was not a happy camper at all. I could tell when they were about to come back around because I could hear Landon's crying.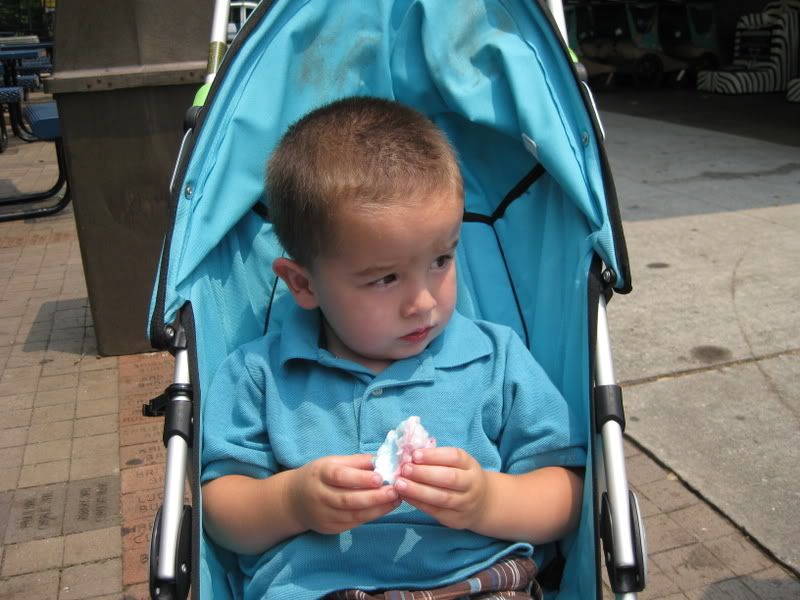 Don't worry about the bad carousel experience, Landon got his first taste of cotton candy right after the carousel ride.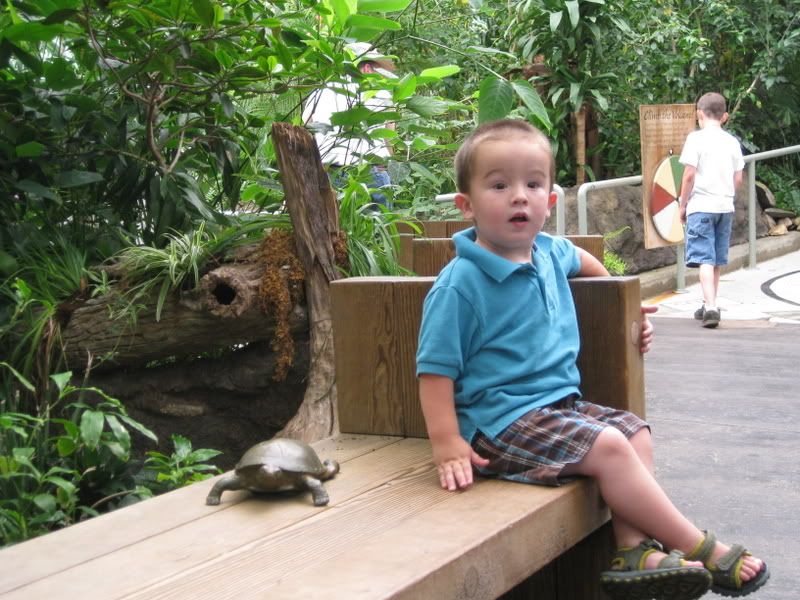 Here's Landon next to a mini-statue of a turtle. This is as close as we could get! :)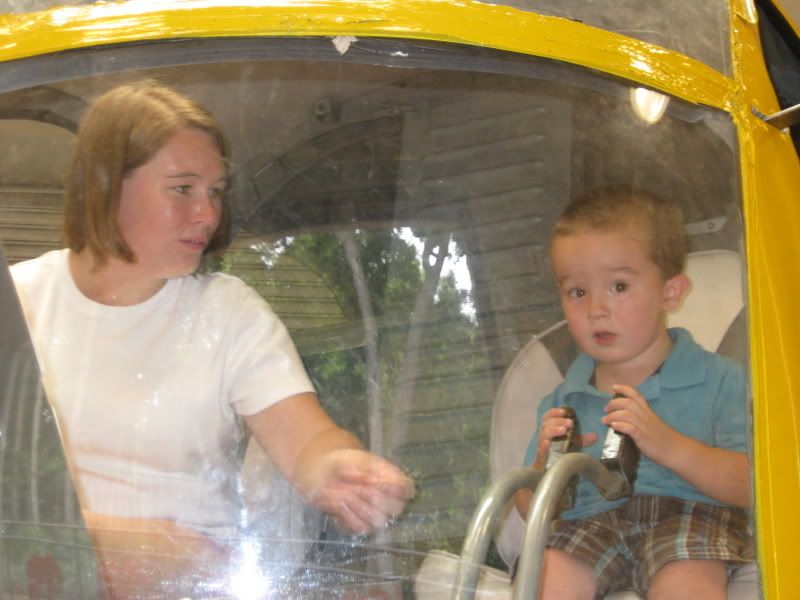 Chicken Little actually got in a helicopter! He did it all himself as well. I was shocked, but he liked it. Excuse the nasty look of me...it was HOT at this point and we were very tired from walking.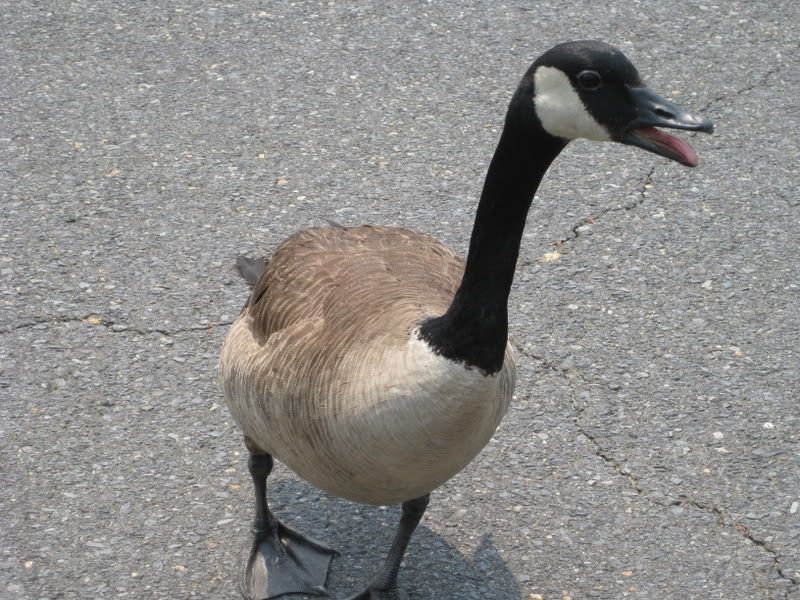 In the parking lot there were ton of geese. Here is one goose that came right up to our car looking for food. These things were swarming all over the parking lot.