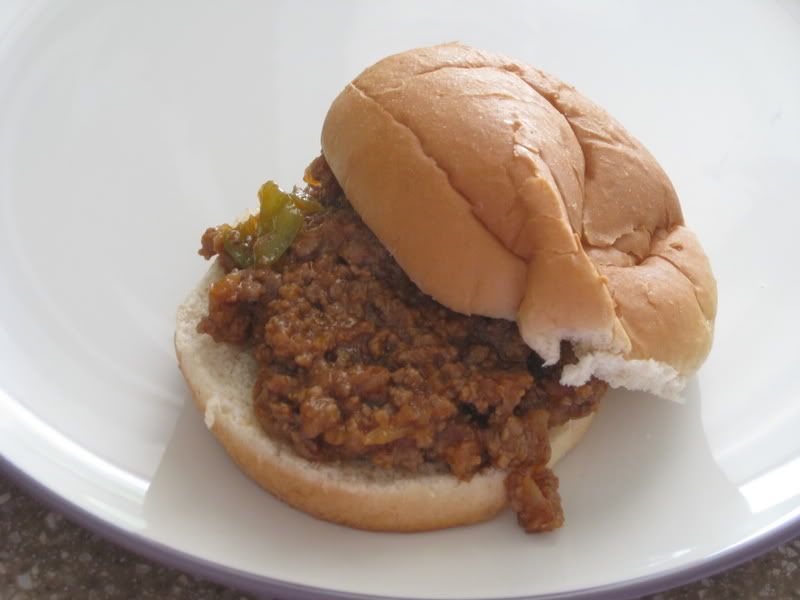 (Sorry for the crushed bun, that's what you get when they were frozen)
I made them extra sloppy for ya! :)
Ingredients:
1 lb. ground beef
1/4 cup onion
1/4 cup bell pepper
1/2 teaspoon garlic powder
1 teaspoon yellow mustard
3/4 cup ketchup
3 teaspoons brown sugar
salt
ground pepper
Brown your ground beef along with onion and bell pepper. Once browned drain and return to pan. Add garlic powder, mustard, ketchup, brown sugar, salt, and ground pepper. Heat well and simmer for however long you wish.