My bread machine has so many uses! This time we made pizza crust from scratch instead of going out and ordering pizza. It was so good too!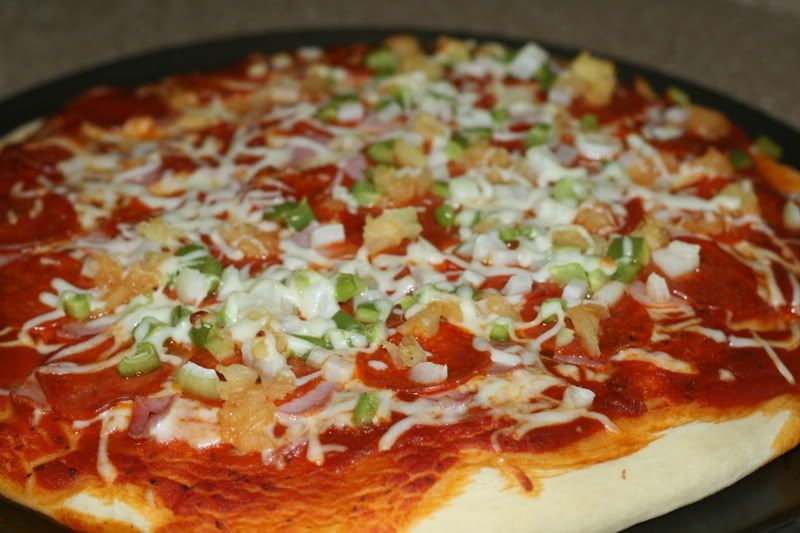 Ingredients:
1/2 tsp. salt
3 cups all-purpose flour
1-1/2 tsp. active dry yeast
7/8-1 cup water
2 Tbsp. olive oil or vegetable oil
Put ingredients in bread machine and select dough option.
Put dough on greased pizza pan, top with toppings and bake 15 to 20 minutes at 400 F.
It helps to have a good helper like Landon!