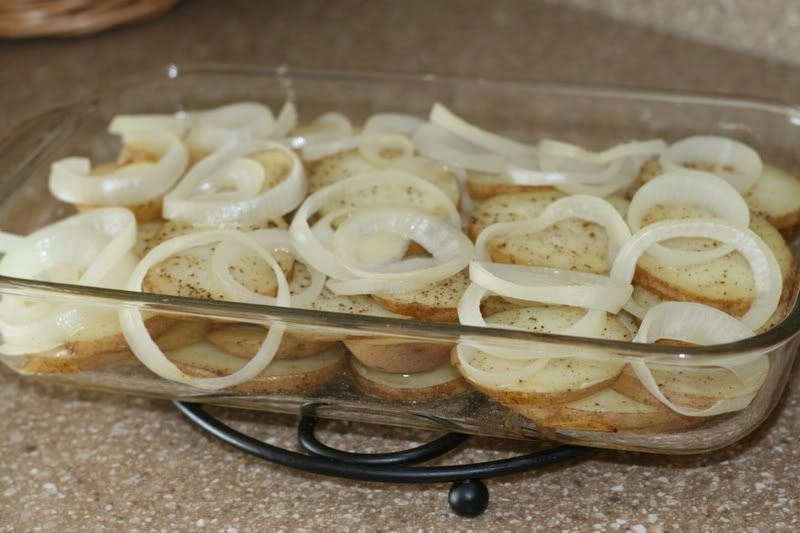 Of course these were good...who can go wrong with potatoes and onions?
Ingredients:
Potatoes, cut into chunks
Onions, sliced
Salt & pepper
Parmesan cheese, canned
Cut up potatoes and place in a greased casserole dish. Sprinkle potatoes with salt, pepper, and Parmesan cheese. Slice onions and add to the top of potatoes. Pat or squeeze butter on top of onions. Cover dish with foil and cook for 1 hour.